How Do Business Phone Solutions Address All Industries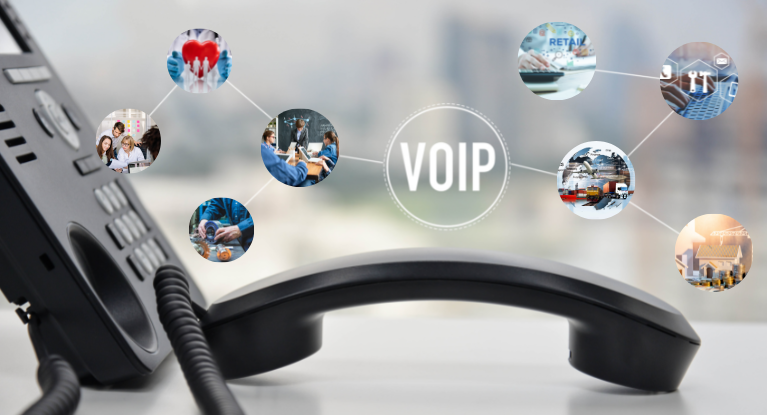 Reading Time: 5 minutes
With the advent of technology, it is clear that the conventional business phone solutions cannot meet the modern business needs. Analog phones have gone to a high maintenance point that includes wires impede sales and support efforts.
Many businesses even in the present day find it impossible to replace the traditional phones with the new phone systems. That can be explained as the fear of disruptions. But it is important for every business to consider that the traditional phone systems cannot address the most common communication issues that VoIP does. Because, if you replace the standard telephone system all you receive is a feature-rich business phone solutions.
Manually Call Routing is a Trouble:
Whenever customers try to contact a business, it is required to respond and reroute the call to the appropriate extension or an individual. The fact is that most businesses are unable to determine the level of assistance they require. The communication system should be equipped with advanced features and dedicated to those administrative tasks like answering and routing calls.
If a business doesn't have a good communication plan, it is a drawback and customers could hang up. Gradually this might lead to frustration and turn towards your competitors guaranteeing a quicker resolution.
To troubleshoot this issue;
The VoIP phone system can automatically assign inbound calls to multiple lines. This business phone solutions can determine the caller as soon as it receives it. Cloud based phone systems can route calls to the right extension.
In this sense, advanced call routing can assure significant support quality. It works for the betterment of first-call resolution by reducing customer wait times.
In addition to the above, the VoIP phone system is immensely flexible in that it can transfer calls from one phone to another, from one laptop/computer to another which an analog phone cannot perform.
Because, nowadays global expansion is the objective of many businesses. In this instance, expensive international calling is a problem that VoIP can solve. It is possible because VoIP phone systems work on the internet rather than copper wires like in the case of traditional telephone lines.
Businesses started switching to VoIP after the wake of the pandemic, internet-based calling has been a lifesaver to many firms. Scaling up sales and support operations becomes incredibly simple and cost-effective.
Landlines Compromise Business Continuity:
For the agents to work from any location, business phone system is the best option for businesses in all sectors. It is because of the flexibility in working from any location. VoIP phones can be accessed from any location and on any mobile device that can be connected to the internet.
It is a welcome note for remote and hybrid teams with this favorable arrangement. Now, on premise specialists can change to remote work with VoIP programming.
Automation in VoIP Phones:
Automation is modern and a significant capability for all industries that eliminates redundant manual labor. It allows your agents to spend ample amounts of time performing tedious and crucial tasks. These automation features in VoIP can take care of repetitive work so that agents can concentrate on serving customers more closely.
Team Collaboration:
VoIP has come up with many other advantages over conventional business phone solutions. Team collaboration in conventional communication systems is a 100 miles distant goal considering hybrid and remote teams. But, the VoIP system guarantees productive alignment among your colleagues. It is possible to access all team activities from a single platform from any location.
Now, let us how VoIP phone system helps and addresses issues in some crucial industries;
The Education Sector:
Education sector has changed itself into online learning especially after the global pandemic with the help of VoIP. Landline telephones cannot satisfy student requirements by replacing the old system with online and distance learning courses. Today, the education sector is going through a rapid adoption of cloud technology.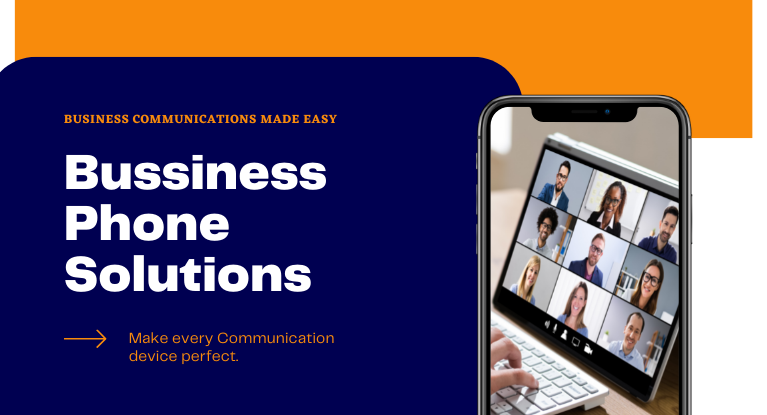 Call Centers:
Cloud telephony is predominantly adopted by the call centers for numerous reasons. VoIP softphones readily facilitate call routing and logging, desktop interface, multi-channel communications, and predictive dialing. VoIP phone systems are essential for a call center for its versatile and advanced features. In addition, internet based telephony solutions can also manage workforce management and CRM integration.
It is known that VoIP phone systems are the only communication means chosen by businesses like call centers for the purpose of handling data collection, sales, customer service, technical support, and customer care simultaneously.
Cloud telephony can help firms to streamline communication, increase agent productivity, and enhance the customer experience. That is how a unified communication (UC) system can help in improving workflows.
Customer Service:
The customer care industry deserves a high-end unified communication system. Because customer support often takes a lot of pressure. Queries and troubleshooting issues are frequently encountered. For this to be fulfilled, agents need all the information at their disposal. VoIP can be a great tool with which agents can quickly and effectively answer any questions that a customer asks.
CRM Integrations:
It is a concern for data storage. Mobile VoIP systems seamlessly integrate with a CRM system and all the data is stored in the cloud. An agent can access a customer's past inquiries and background anytime. To assure a good service, agents can keep a detailed track of the conversation held.
Business owners can also monitor agent performance. The call recordings and statistics can help in creating efficient training programs. Additionally, using business softphones, agents can easily connect through internet-powered VoIP phone systems.
The Hospitality Sector:
It is a crucial sector that needs advanced technology. The medical sector is a 24/7 fast-paced industry. Never ending correspondence and proficient round the clock assistance are important to build and maintain an effective business.
There are large and small hotel chains with multiple properties in a single country as well as across the globe. The staff can communicate with colleagues around the world through free conference calls between multiple locations and ensure that customers receive a smooth service.
Softphone services for VoIP are designed to handle multiple calls at once. Mobile apps cannot miss a customer call and the customers need not wait for a response. In this industry, every call is important. Calls or inquiries regarding reservations, cancellations, complaints, etc. are dealt with ease.
The Airline Industry:
The air travel industry is fundamentally global and has a lot of coordinating teams. It is not a wonder that airlines frequently acquire a bad reputation regarding communication and customer service. Today, mobile VoIP softphones outperformed landlines with better communication performance.
The airline industry faced significant challenges with customer service at the time of global pandemic where a huge number of customer calls were unanswered.
Online Retail Sector:
Retail industry deserves a robust and cost-effective calling system for cross-level communication. There are stores, stockrooms and the administration in the retail sector and continuous assembling offices hold different groups. Mobile VoIP softphones have proved to be a valuable asset for retailers as a result of the extensive shift in customers' shopping habits. Today, there is a multi-fold increase in calls regarding order status, product inquiries, refunds, and cancellations.
Conclusion:
Vitel Global is the leading business phone system provider expanding globally. Our round the clock customer service and customized plans were affordable and played a crucial role in supporting business of all sizes. We stand in the frontline helping thousands of businesses with affordable VoIP solutions.
What are you looking for? For any inquiries or if you want to switch to the advanced cloud calling technology, we are just a phone call away. Click here to Get Live Demo
Published: December 2nd, 2022