CPaaS: The Next Level Business Phone Services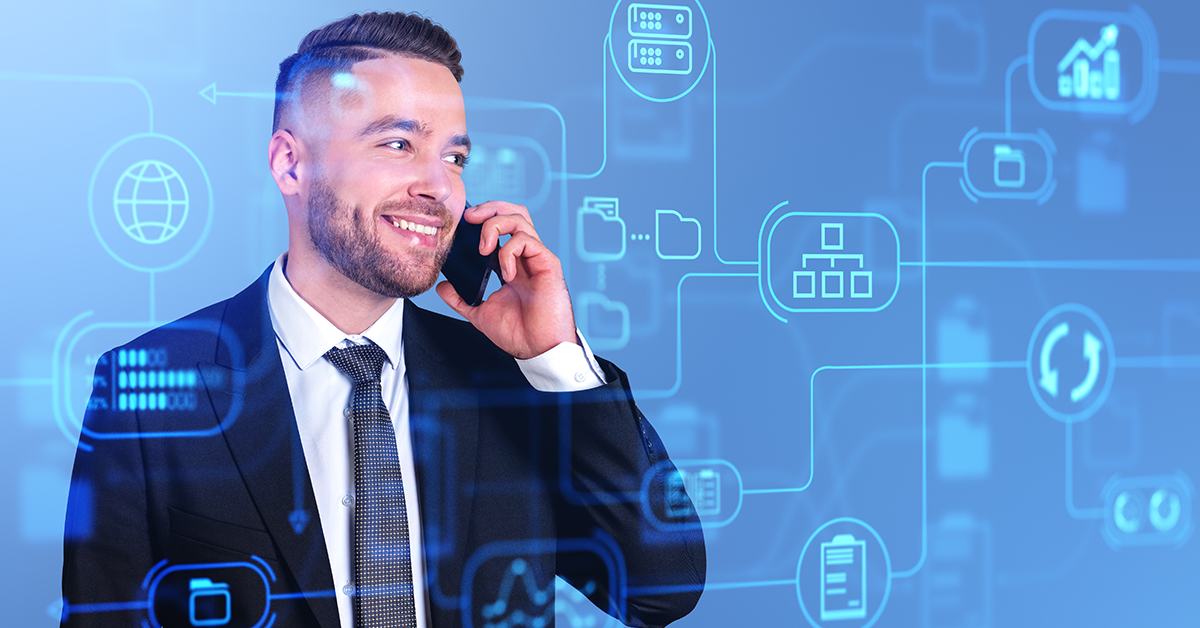 Reading Time:
4
minutes
If you want to stay competitive with your office space and provide better customer service through your call centers with CPaaS, go through the blog.
Most of us communicate with others through the telephone for work and personal reasons. But to do it well, we need good phone service. Business phone service Providers will provide traditional voice services to businesses of all sizes.
Nowadays, your productivity relies significantly on having the best collaboration tools and tools for communications out there.
What is CPaaS?
First of all, it is a form of business phone service. We've all experienced time-consuming phone calls to set up meetings and live webinars. Unfortunately, these services are not practical for those on the go. In particular, small businesses cannot use these technologies because no good option is available for a mobile workforce.
But wait! There's one more thing you should know: A maximum of small businesses listed "Low Cost" as a top priority when asked what they want from their service provider.
However, today technology has emerged from this familiar field: Communications Platform as a Service (CPaaS). It is the type of virtual business phone service that is adopted worldwide.
Here Are A Few Reasons Why:
It is a cloud-based communications and marketing solution for the virtual workplace. It is a hosted application that helps businesses communicate with clients and manage customer relationships.
Communications Platform as a Service (CPaaS) comes in all shapes and sizes. But to understand the cloud-based voice as a service concept, it's best to know how it works with other cloud-based services such as contact centers and unified communications services.
The capability of Unified Communication as a Service (UCaaS) to integrate many functions into one platform makes it an ideal partner for CPaaS, especially for small businesses that need affordable services without maintaining them on-site. Cloud-based CPaaS and UC can bring a powerful communications package to businesses of all sizes. They are both offered through licensed cloud service providers but have many features and benefits.
It is an application on the UC platform or cloud computing environment. Powered by a web or mobile interface, CPaaS gives users access to flexible call routing, automated attendants and call queues, auto-attendants for customer self-service options with phone menus for company directions and information, call monitoring capabilities such as inbound/outbound call recording or built-in speech recognition services to provide speech-to-text reporting on calls placed or received.
It also simplifies integration with other workflow tools and reduces the cost of telephony services, such as automated attendant creation and IVR systems. In addition, CPaaS integrates with many popular third-party applications to increase efficiency for call centers or help them become more efficient by allowing agents to manage Web-based forms on clients' websites.
Why Cpaas Is An Excellent Alternative To Traditional Business Phones Services:
Being on the go is a priority for most small businesses.
Customers want low-cost phone services for business use.
It is flexible to meet small-business needs; Small Businesses can customize their plans and features so long as they are well-suited for their business needs.
It's not just about the technology to avoid ROI issues related to the growth but about offering a great business phone system at a low cost.
The technology is incorporated in a proprietary platform called an advanced phone system that allows call centers to activate in minutes.
Our has over more years of combined experience in telephone technologies, telecommunication engineering, and IP operations
We can offer it at a meager cost – half that of traditional business phone systems.
Key Functions:
SIP Trunking:
Multiple lines can share the same number on the same ISP. It is the primary means for telephone communications outside a single building to work together. It is familiar with a series of SIP trunks with the same phone number.
Outbound voice calls:
The system makes calls to connect the user to another number, such as an outbound call center or a phone number not owned by the telecom provider.
Inbound voice calls:
The process of routing calls to their intended recipients depends on several factors.
These are incoming calls made by other numbers outside your telecom provider. They are received and transferred from on-site handsets to automatically routed SIP trunks for further processing.
Voicemail:
Voicemail is one of the most essential functions of a communications platform. Any Communications Platform as a Service provider should offer voicemail as an added service for any business subscriber.
Contact Management:
To work well with other communications platforms internally or externally, CPaaS should allow you to manage contacts in one place rather than have them scattered across different applications or tools. A contact management system helps communicate and prepares you for change when switching carriers by consolidating data into one and exporting it when necessary between providers.
Email:
It is a core part of any communications platform and an adjunct to business phone calls. The provider should offer a complete IMAP email service.
Collaboration:
As business gets more and more collaborative, it's essential to have a communications system that supports group chat and audio or video conferencing. Any Communications Platform as a Service provider should provide collaboration features that allow your employees to communicate in real-time, with the added convenience of not having to install extra software or hardware on their computers.
Contact center applications: As Communications Platform as a Service (CPaaS) is a bulk of business phone service, it's important to have applications like contact center solutions that can handle large volumes.
Email marketing: Email marketing is essential to any business communications platform. It helps create a strong relationship with your customers and can even go as far as improving sales.
The providers should offer scalable email marketing features that allow you to send bulk emails and track the number of opens, clicks, and conversions for each campaign you run.
Choose a provider that lets you manage your communications from the cloud. It will allow you to easily access your business calls and contacts from anywhere.
Conclusion:
CPaaS providers should be able to provide all the above services with a dashboard for businesses to access via the web or by mobile device. Businesses should also ensure they choose a solution that offers devices such as mobile phones or VoIP phones that integrate well with the existing company's assets for ease of use and greater functionality. One can quickly determine the features each service provider supports by reading through their websites or customer reviews on third-party websites.
Published: July 27th, 2023
Subscribe to Our Latest Updates
Get monthly product and feature updates, the latest industry news, and more!
By submitting this form, you agree we may contact you in the manner described in our Privacy Policy.