Enhance Workplace Training With Virtual and Augmented Reality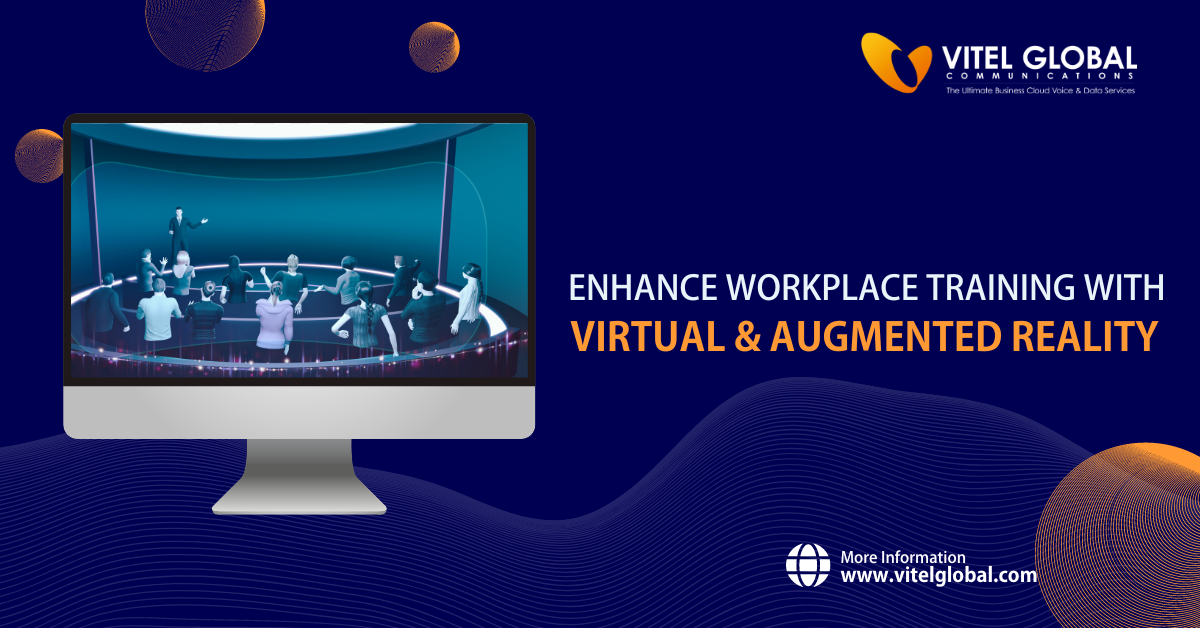 Reading Time: 4 minutes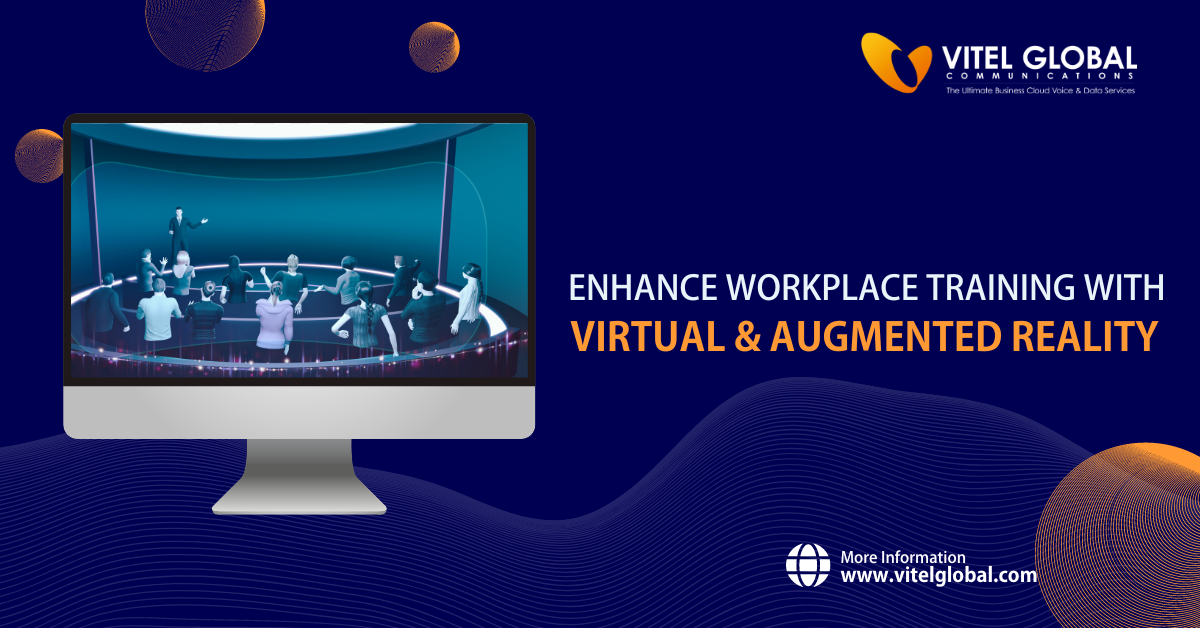 Introduction:
Workplace training is a very crucial concept in any organization. Many firms invest huge amounts in hiring and training their resources according to their requirements and needs. It is important to consider the skill set of the employees and provide apt training on their roles and responsibilities in the company to ensure they deliver their level best output.
Training activities are not a one-time operation in any company. Training is a regular activity as long as the firm expands its team. In such cases, ensuring the training process is going on smoothly without any hurdles or disturbances is important, and that is where AR and VR come into the picture. A lot of companies now switch to virtual training for better results.
What Is Virtual Training?
With the notable advancements in technology, software's been developed to increase the efficiency of the employees. These technological advancements can be used in multiple fields of business wherever it suits the best.
Post-pandemic, a lot of company operations have completely become online.
Training is such an operation that it requires employee interaction daily. All the teammates must stay connected with the trainer during the training to eliminate doubts or queries. In the process, they may also have to go through and review several presentations and documents. All these activities were once considered offline, where personal one-to-one interaction was possible.
Unlike olden days, people now prefer online training as it can provide a similar experience to personal training and still provide enhanced results. Thanks to technology we now have several virtual business communication modules available to better the communication process amongst employees and help them stay connected. Business phone services, unified communications, AR VR services and many more are examples of virtual communication tools that can help you facilitate easy training programmers.
Is Virtual Workplace Training With AR And VR Effective? 
Although there are several examples of how online services can help us enhance our regular activities, training is one aspect where the management would want to take their time and effort. Many managers primarily have this concern about online training, but the employees' performances will speak for themselves.
Online training showcases that it only betters the process and flow of activities as it makes interaction, connectivity, explanation and practical exposure easy. Through these online methods, people can engage in their learning experiences and gain access to an enhanced workplace.
How AR and VR Are Effective Specifically?
With the understanding that AR and VR will positively influence the company's activities, it is important to understand what this technology is and how it works. A core comprehension of this will also allow you to identify ways to use these advancements to the maximum potential.
Augmented Reality:
As the name suggests, this new advanced technology uses real-time information to enhance the user experience by providing a better virtual experience. Using AR, people can use images, videos, texts, graphics, animated videos and many more media options to create unique and innovative visual representations. These visual representations consist of high-quality video and audio responses.
Virtual Reality:
In today's world, it is now very useful to use AR and VR technology for regular activities and not just professionally. Based on the title, virtual reality tries to maximize the user's virtual screen experiences by using 3D modules of videos and audio. The advanced quality of sound and video will provide a life-like experience to the viewers.
How Do AR And VR Contribute Professionally To Organizations?
Many companies now prefer to use this advanced technology to support several operations in the organization. Usually, the departments of requirement keep changing accordingly based on the company profile and what it deals with. Below are a few departments or fields where you can use AR and VR to the maximum potential, irrespective of your company profile.
1. Marketing Purposes:
Every company needs to stay competitive in marketing to win over its competition and gain its audience's attention and retention. Using this, they can make attractive and innovative content for visual representation that will develop their pace in the market. It can also improve brand value and generate new sales opportunities.
2. Training Programs:
Whenever a company hires new talents, it must provide the necessary training with all the roles and responsibilities in the organization. The training in charge can draft some presentations and videos using AR and VR features and forward them to their employees for a clear and better understanding.
3. Product Design And Development:
Once the management finalizes an idea in the organization, to take it to a further implementation, they can represent it to the engineers using VR. It will assist the engineers in gaining a clear knowledge of the product and helps them develop a similar product with all the features as planned. It will simplify employee understanding and communication.
Enhance workplace training with virtual reality and augmented reality:
1. Advanced Technical Skills:
Using AR and VR for training will enhance the employees' technical skills. They can clearly understand what has to be done and how it has to be done. It will make their onboarding easier, and they can start working on their tasks with maximum efficiency right from the beginning.
2. 3D Practical Experiences:
3D learning is always a better way to educate people in certain industries like healthcare or education. In such industries, theoretical training may provide fewer results or outputs to the people, but practical exposure can. Using VR, people can develop clear visual representations that will also create human-like experiences in learning.
3. Better Presentations:
Presentations play a major role in building any organization. Be it presenting for the clients or presentations for the employees inside the management, making them better with AR and VR is now an easy task. Companies can present better to their trainees by putting in full information in the least boring format and the most attractive format.
4. Affordable Training Space:
To provide an effective training session to all the employees, companies should generally invest a lot in renting the workspace and providing all kinds of allowances and conveniences to the candidates. But through AR and VR, workplace training becomes much easier and time-saving. It can save time and make the entire process more interesting for the management and trainees.
5. Real-Life Ready:
Through AR and VR, you can also prepare your employees for emergencies. Certain situations can only be explained theoretically and cannot be shown in real life. But this technological advancement lets you put all your ideas into videos and audio and visually represent them. It can also train the employees accordingly.
Published: April 3rd, 2023