Happy International Women's Day 2021 | Vitel Global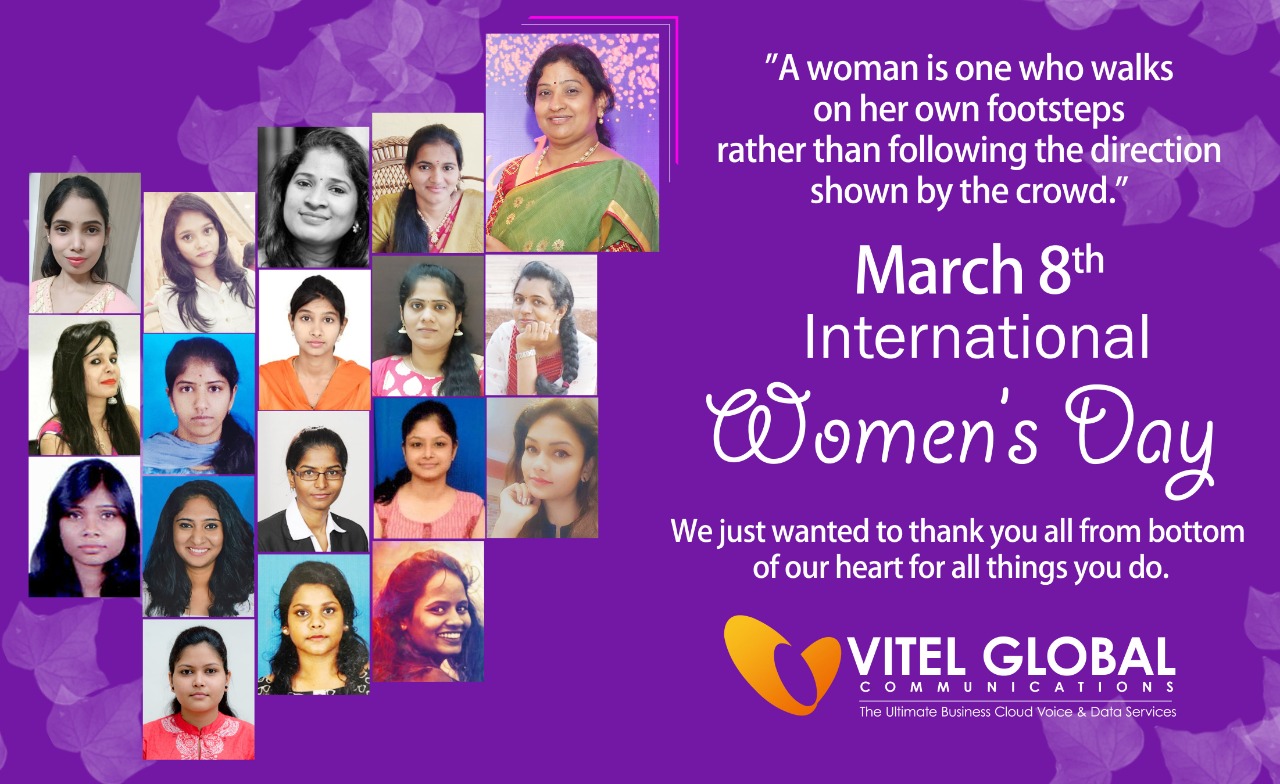 Reading Time: 2 minutes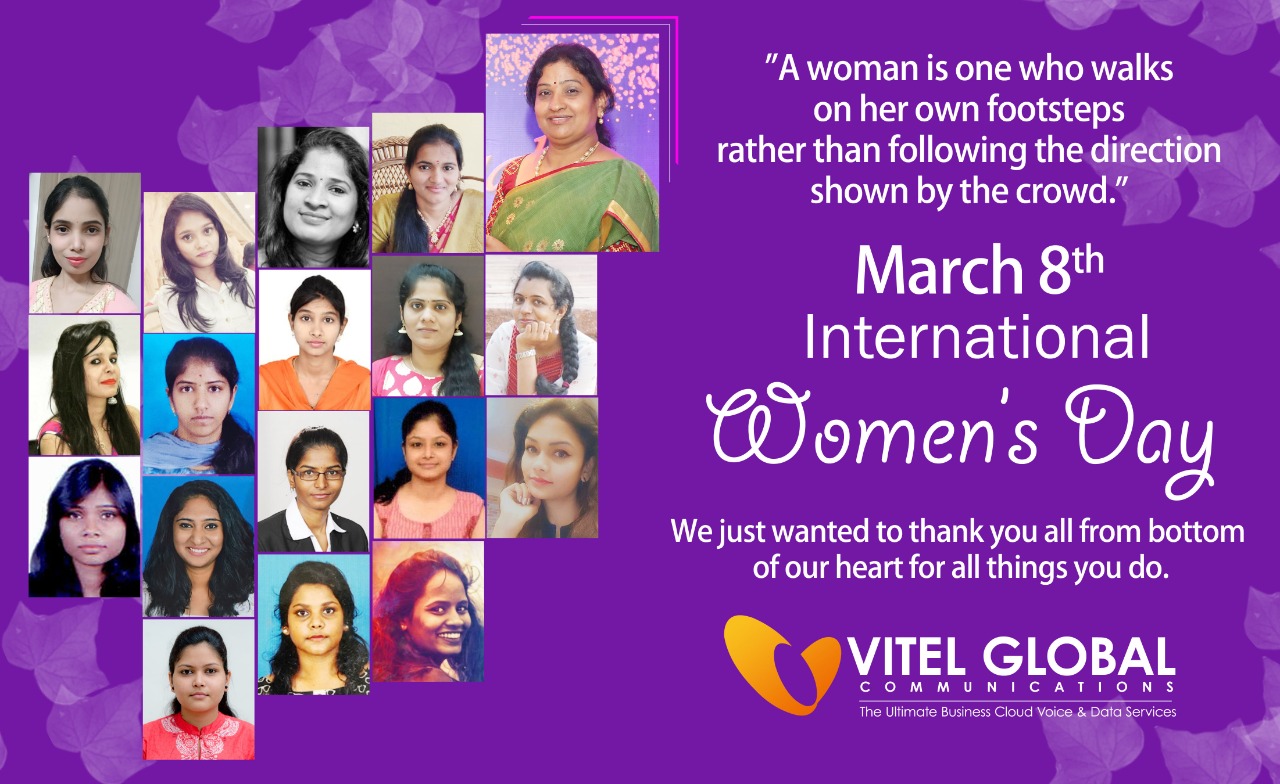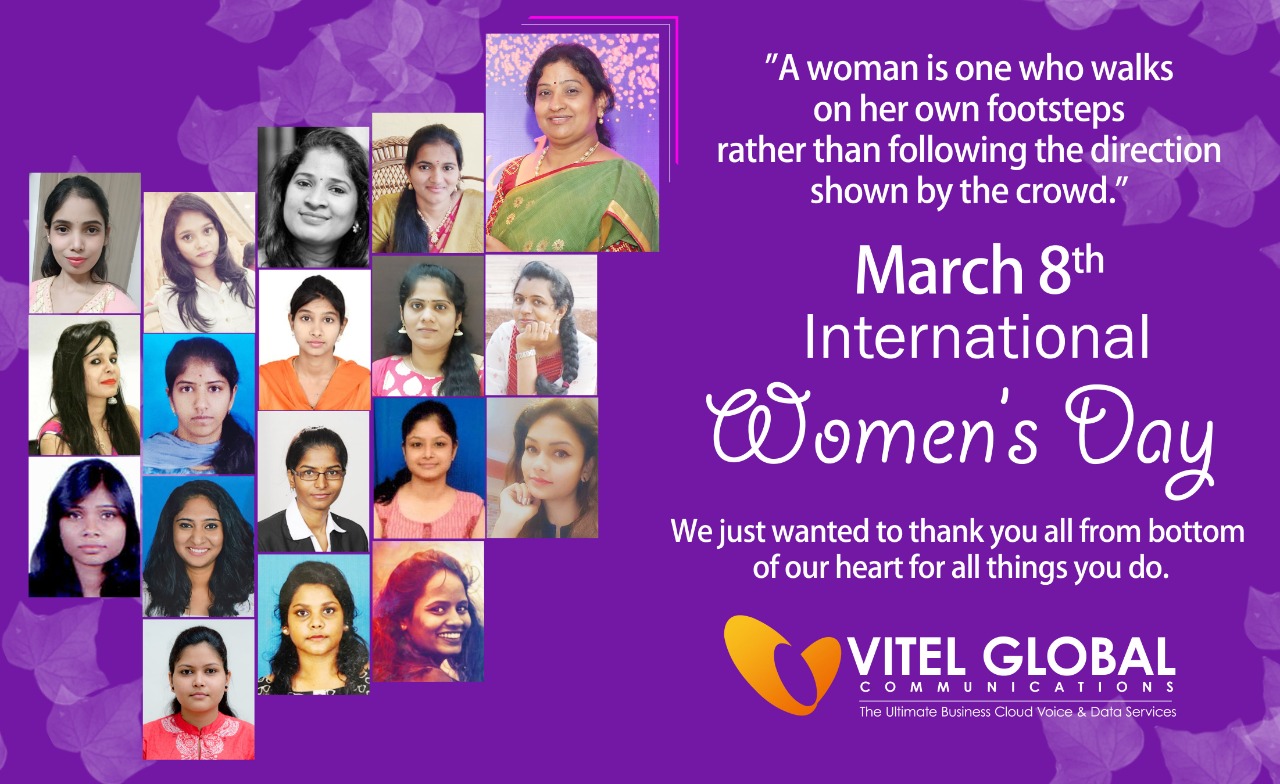 Equality and empowerment are the privileges that deserve by all human beings. 8th March, International Women's Day all across the world. Recognize the achievements of women, celebrate their diversity, and raise awareness about women's equality and rights. It was first celebrated in 1911 by Clara Zetkin.
At this event, Vitel Global Communications warmly wishes Happy Women's Day to all the women out there. Vitel Global encourages women to grab every single opportunity that can give a better tomorrow. One woman plays many roles, she is a daughter, sister, leader, and giver.
Women are capable of achieving their dreams along with providing a better future to the whole nation. Vitel Global Communications is empowering businesses with a perfect state-of-the-art communication system. The communication system can add value and quality to your conversation. With our high-tech services, we are acknowledged and ranked as the best VoIP Cloud communication service provider. 
The theme for this year's International Women's Day is "Choose To Challenge". It indicates that a "challenged world is an alert world, and from challenge comes change".
Right motivation and accurate decisions can certainly lead you towards your destination. Vitel Global aims to work with dedication to provide the best communication system across the globe. We commit to empowering women through various initiatives in the workplace and our community.
It is observed that small businesses are commonly owned and run by male employees. With our amazing 60+ business phone voice features, we are capable to help your business grow with enhanced productivity. This occasion offers an opportunity to reflect on progress made, call for change, and to celebrate acts of courage and determination by ordinary women who have played extraordinary roles in the history of their countries and communities. Therefore, we choose to challenge every barrier that comes with women's empowerment.
Published: March 8th, 2021