Reputation Management in Small-Scale Industries: Tips and Tricks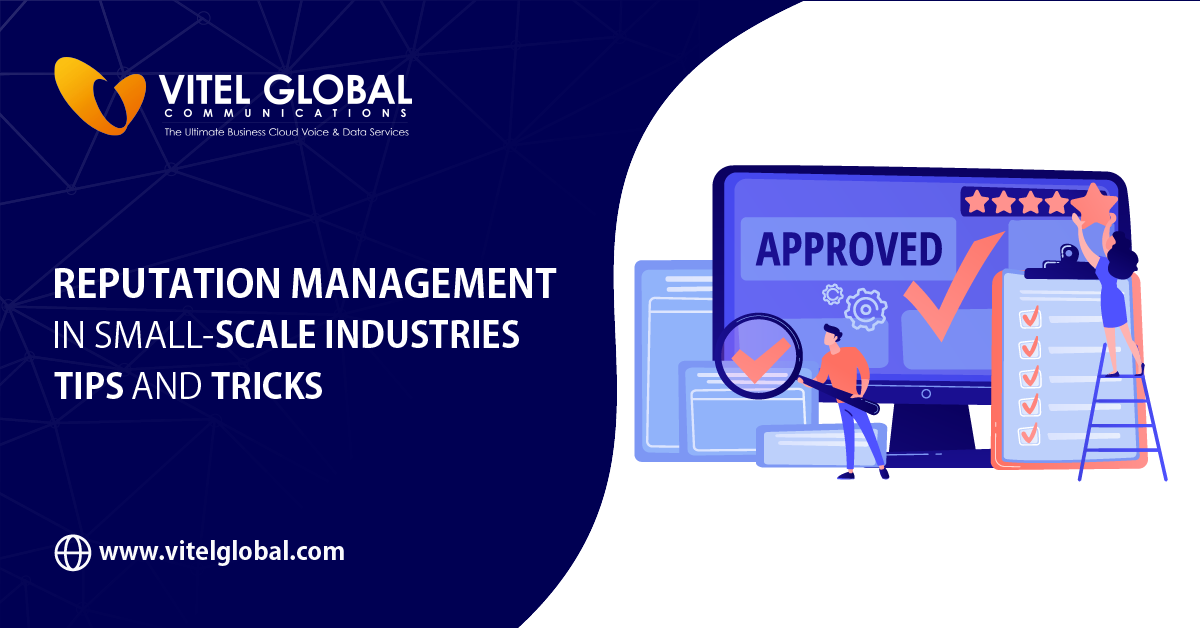 Reading Time: 4 minutes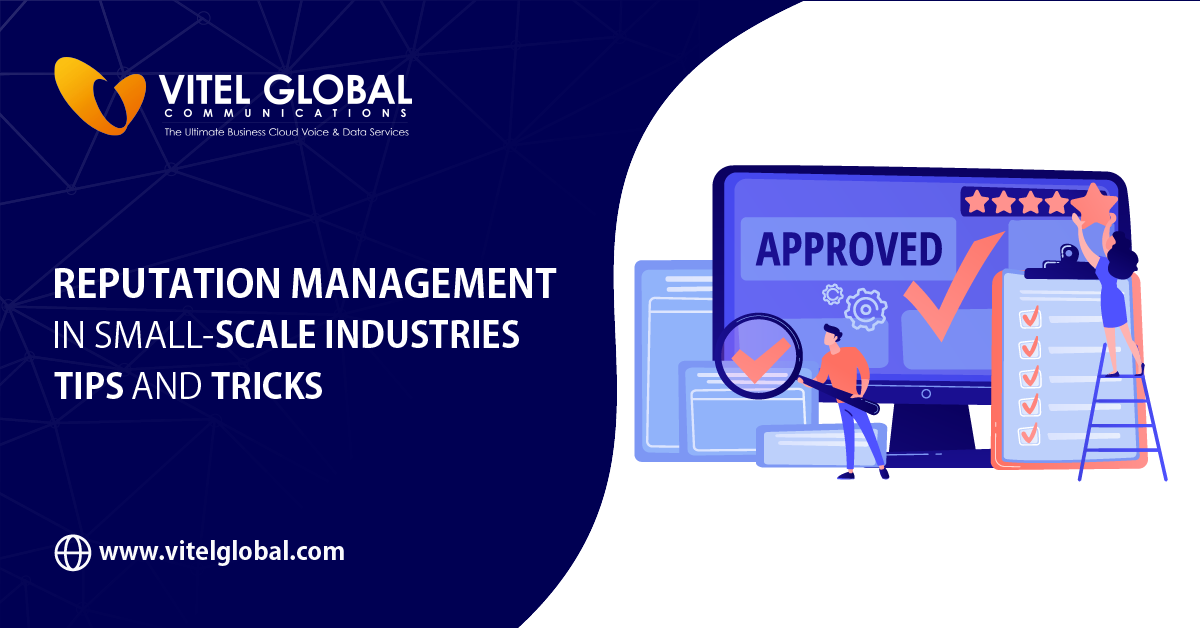 Most people focus on personal development rather than wasting time at a nine-hour job. They are initiating startups (small-scale industries) based on their type of interests. It is one of the best ways to work on their passion, explore ideas, and innovate in the new business world.
At first, one must do the groundwork for the analysis of what's trending in the business to start if you have yet to make an initial plan. Otherwise, one should consider an action plan and check the idea's pros and cons.
However, here we will see what the steps to start and get reputed are:
To get into the business, one should find out if it has competition, what strategies they are following to connect with the customers, how positively customers review it, whether they maintain everything genuine, and what ORM services they maintain for promotions and branding.
After finding out, we have to make a plan to start reputation management.
Reputation management is the process of influencing public discourse and stakeholder views of an organization and its brands. It is part of monitoring opinions and conversations, responding to reputational risks, and zealously grasping opportunities to boost one's reputation.
A positive reputation can open up more doors for business, improve hiring practices, increase brand value, and cut marketing expenses. Companies should cultivate a good reputation through networking with industry leaders, promoting positive online material, and keeping an eye on their online presence.
Using influencer marketing to create positive brand buzz is one method of reputation management PR. Other methods include:
Reacting to online customer reviews.
Eliminating unfavorable internet articles about your business.
Erasing positive brand buzz.
Public relations for reputations calls for continual effort and communication, just as corporate brand management does.
A company's efforts to take control of its online reputation are referred to as reputation management. In essence, how a business influences what and how people believe about their brand is determined by the actions, content, and damage control measures it takes. Both proactive and reactive reputation management strategies exist.
Proactive Reputation Management:
It is for startups that want to develop and establish a positive reputation as they have just entered a business or those that have already developed but want to maintain consistency. It can also be used for companies/brands with a negative reputation. Doesn't mean we cannot use a proactive reputation that already got negative comments; creating a plan for personal branding promotions according to the customer's viewpoint is a great way that helps customers' perceptions of your brand.
Reactive Reputation Management:
It will help you when your business is falling or at a loss due to negative PR, comments, or customer ratings due to dissatisfaction. Settled and branded companies may not need reactive reputation management.
Depending on the circumstances and the organization's reputation before the occurrence, the extent to which this type of exposure hurts a company will vary. Even more significant than how a company handles the situation is that there are several examples of businesses going through a crisis and unnecessarily exacerbating the issue.
For this reason, it is crucial to make early investments in establishing a good reputation for your company.
The appeal of reputation management is that a company can shape how the general public views its image. It only implies that a business can manage its image to present itself in the best possible way. It does not imply, however, that they should do so or that they may artificially inflate their following or encourage them to post false reviews.
Cost savings in marketing. Devoted clients will come to you. The number of consumers you attract and your sales volume will increase. By standing out from the crowd, you will succeed.
Online reputation management (ORM) is the process of being aware of, keeping an eye on, and attempting to control the information that impacts individuals, organizations, brands, and products.
Here, we present five critical elements for managing your online reputation:
Evaluation monitoring.
Social media monitoring.
Brand-related comments.
Happy clients.
Stay ahead of the opposition.
There are three phases of ORM:
Creating your online reputation
Upholding your online reputation
Improving your online reputation
As a result of how much a person's or organization's reputation can affect its performance and possibilities, reputation management is crucial. An individual or other entity can enhance its public image, develop trust with its audience, and increase credibility by actively controlling and molding its reputation.
Reputation management firms might check your social media profiles. Organizing postings that spark many discussions could help oversee your company's-company's social media operations. Acquisition and administration of reviews: Many reputation management services assist companies in gathering and controlling online reviews.
Tactics to Achieve Your Online Reputation:
While maintaining an online reputation, one should think from the customer's point of view and the tools used for shaping it better.
Evaluate Funnels:
Implementing a review funnel could be helpful if your business needs help to get customers to leave favorable reviews for your services.
Social Media Tools:
This vast platform helps grow your company, reach customers, and consistently promote your brand. Through social media management, businesses may leverage these resources to develop their online reputation and control how their target market perceives and engages with their company.
More than simply monitoring their brand's social media activity is required. Utilizing that knowledge to boost the appeal of their business is equally crucial.
Search Engine Optimization:
It also plays a vital role in business. Using this, one can make one's business website a search-friendly website by resolving issues. SEO can help promote a company's websites and increase website traffic. Suppose the website gets negative comments or bad reviews. In that case, it can restrict or manage negative details about your business published in video reviews, images, podcasts, social media posts, and customer reviews. It can target an audience that can be helpful for business growth and also focus on the local audience, which can also improve the page experience.
Reputation management and building require time and effort. Your outcomes are based on your long-term, daily actions. Your marketing materials, original content, and customer service output all have an effect. Although, ultimately, your consumers will determine the form of your reputation, you must also play a part.
Published: June 2nd, 2023