The Future of Telephony is Dependent on VoIP Services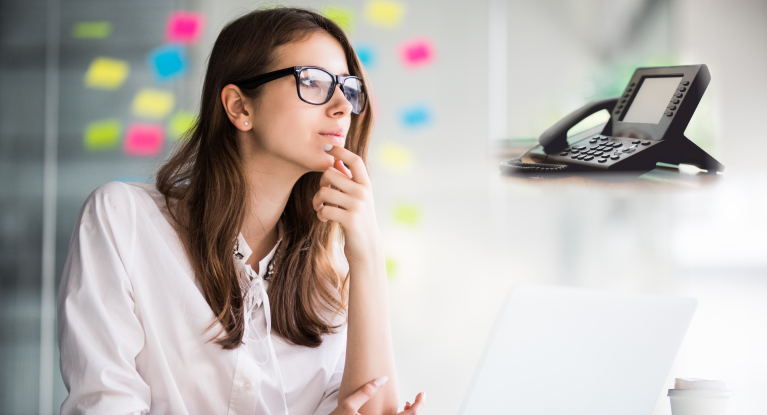 Reading Time:
4
minutes
What are VoIP services?
VoIP Services is a technology that uses the Internet to make and receive calls. Unlike conventional telephone networks, it transforms a voice into digital signals or packets sent over the Internet.
Before reaching its destination, the signal from dialing a standard phone number is transformed into a regular telephone signal or an analog signal. You can also change your old landline into a VoIP phone system by adding just a specific adapter. 
Business Communications Services enables you to place a call from a traditional phone linked to the adapter or a computer (using a softphone app).
Wireless hotspots allow you to connect to the Internet and use services wirelessly in airports, hospitals, and cafes.
Required Hardware:
A high-speed service, such as a local area network, or a high-speed Internet connection, like a cable modem, is needed.
On a computer, smartphones are required to use a VoIP app. These internet phones function similarly to conventional phones and connect to broadband connections. Dial as normal when using a VoIP adapter on your phone, and the service provider might also offer a dial tone. Install the corresponding service provider's app from the Play Store, and sign in with your account information. Now, you are ready to make and receive calls utilizing a mobile device such as a VoIP phone.
Below are some of the important advantages VoIP offers that you should not ignore.
Advantages:
Some services offer features that are either not available with a traditional phone or only available for an additional fee.
It's feasible to avoid paying for both a standard phone line and a broadband connection.
It is feasible to achieve a smoother connection than analog transmission.
Traditional phone lines are notoriously difficult to install, expensive to maintain, and difficult to replace. 
Contrarily, cloud telephony is comparatively easy to set up, administer, and maintain, even for folks who aren't particularly tech-aware.
The software solutions and web browser choices are available, which can greatly simplify system management, especially when adding new users. 
Additionally, web portals make adding, moving, and changing system configurations simpler and more convenient, proving VoIP scalable. 
It improves the adaptability and mobility of users.
Because they boost their users' flexibility, a broad variety of software systems, including email, file sharing, and remote conferencing, can be integrated by users.
Long-distance calls are less expensive than regular landline or mobile calls.
In addition, internet calls between two or more PCs are frequently free; this implies that as long as you use VoIP service to communicate with co-workers and departments, it will be free. 
Calls from a PC to a landline may cost money, but the prices are substantially lower than those for conventional cell phones or landlines.
It enables users to manage both internal and external communications more affordably and effectively, and SMEs will be able to compete with firms. Also, business agents can communicate with potential clients for little to no money and also be able to engage with partners and customers over great distances.
It helps to raise worker productivity.
Users of this cloud telephony will be able to convene virtual meetings, conduct inexpensive international phone calls, and communicate via video conferencing; they can even use VoIP mailing features to share crucial business documents.
It has a wide range of calling features, including call transfer, call hold, call forwarding, call searching, auto-attendant phone menus, conference calling, and other services.
Disadvantages:
Depending on the service provider, backup power may or may not be provided, and some VoIP services become inoperable when the power goes out.
Not all VoIP services use emergency service numbers to connect to emergency services directly.
More Reasons to Prove That VoIP Dominates The Future Telephony:
1. The Switch to 5G
All VoIP providers will have 5G technology shortly, and some are already transitioning from 4G to 5G. 
Due to its quicker connectivity, low latency, improved quality, and capacity to connect with various devices. 5G is causing a stir and will be a priceless asset for organizations. 
Thanks to its ability to increase overall corporate productivity, allowing it to draw clients and offer an unparalleled user experience.
2. Higher Mobility
There will be pressure on providers and their networks to prepare for a sharp rise in VoIP mobility services. It would support you while moving towards mobile computing in almost every aspect of your personal and professional life. 
Many businesses are interested in collaborating with single-service providers when it comes to managing their IT infrastructure, including VoIP hosting.
3. Integrated Services
The service providers are integrating themselves more and more, providing interactive alternatives that might help increase the effectiveness of business operations. 
Emails, calls, texts, and other communication tools can all be combined into one medium when you use modernized solutions to unify the communication system.
4. Automation Tools
Business VoIP phones will be able to access essential automation components as it continues to grow to enormous proportions.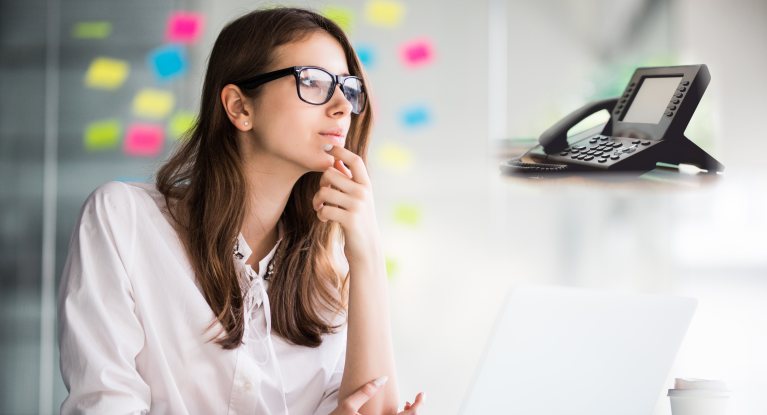 5. Cybersecurity
Cybersecurity is the main worry of both enterprises and suppliers in the modern digital world. But, it may become a manageable, less dangerous aspect of the organization when appropriate system monitoring tools and security procedures are in place.
Many advanced encryption tools are expected to be installed over the VoIP systems ensuring the highest level of security for the business calls.
Conclusion:
From the above information, it is clear that the conventional landline cannot meet the practical demands of this world. It is digitalized, and information technology has grown to perform multiple tasks within no time. With its advanced features, VoIP technology is crafted to meet the current world business demands.
Many advanced solutions and services that are bringing huge profits in a short period to the organizations are offered by the leading VoIP service provider, Vitel Global Communications.
Published: August 29th, 2022
Subscribe to Our Latest Updates
Get monthly product and feature updates, the latest industry news, and more!
By submitting this form, you agree we may contact you in the manner described in our Privacy Policy.