5 Compelling Reasons to Adopt Cloud VoIP for Your Business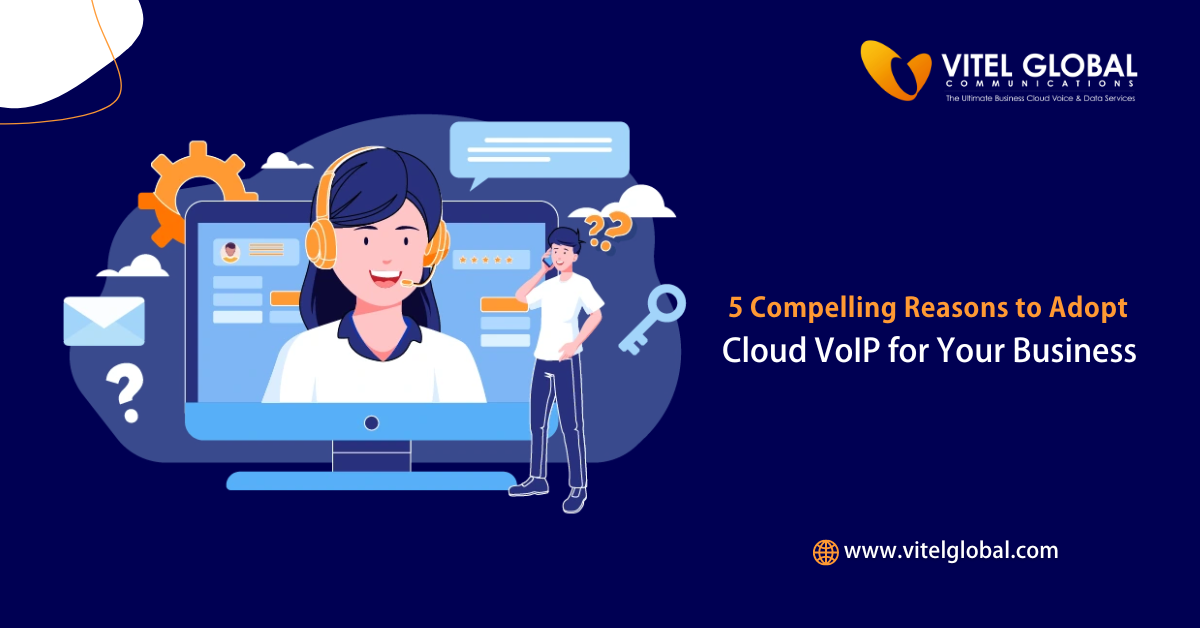 Reading Time: 2 minutes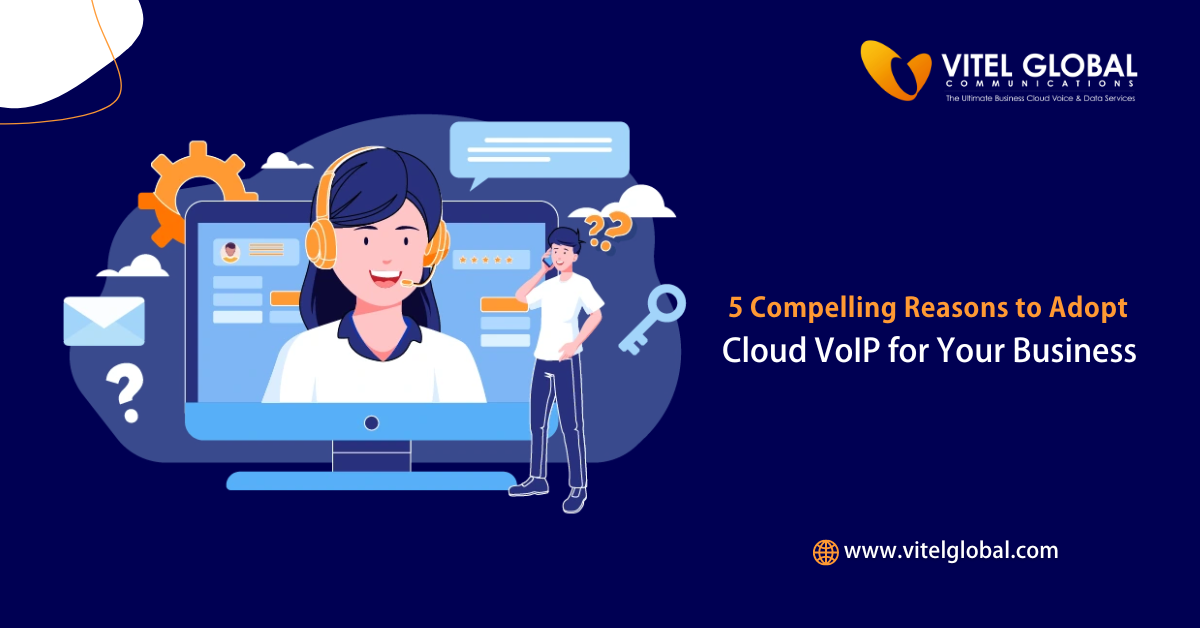 Cloud VoIP revolutionizes communication, offering cost savings, scalability, collaboration, global accessibility, and game-changing advantages for your business. Experience the transformative power of this innovative technology in driving your organization's success.
It has been a year since the Covid-19 virus. Started affecting the world, and still, it has not been over yet. Scientists are working so hard to find the best cure for this disease. But until then, we all have to fight against the disease. As we have been doing for the whole year of 2020.
In this scenario, businesses would still not be in the condition to have their workforce together in their offices. It does not affect your business communication in any way. Now you have the opportunity to have the best cloud communication tools. For your business communication, which will not let your business down and also improve its efficiency.
5 Compelling Reasons to Adopt Cloud VoIP:
Vitel Global Communications "Cloud VoIP" solution provides you with the best telephony feature for your business communication, and it is best because of the capabilities it holds in it, including; 
Mobility:

 It is the thing that you need most for your business communication during the pandemic. A business communication system with the quality to travel with you everywhere can make your workforce more efficient and productive, 

and this can save you time too.

Conferencing:

While you adapt to remote work, the only way to collaborate with your remote staff is through virtual conferences to interact with your employees from your place and increase their knowledge about the services and plans. 

Collaboration:

When you have seamless collaboration with your employees, they feel more confident and comfortable working from different locations. They are alone in the area to talk about any issue related to the customer's interaction. 

Scalable:

A business communication with the ability to scale your performance would make your business more productive as you get to know how many ways you can make your workforce more efficient to get a positive outcome.

Budget-friendly:

The most important quality that Vitel Global's robust Cloud VoIP solution holds is that it gives you advanced remote communication highlights within a reasonable price point, and whatever you invest in it, you make multiple times more of it. 
So if you are looking to cut down your company's expenses. It helps to increase your business communication efficiency. Then here is the best option for your business to fulfill both of your requirements.
Published: January 25th, 2021
Subscribe to Our Latest Updates
Get monthly product and feature updates, the latest industry news, and more!
By submitting this form, you agree we may contact you in the manner described in our Privacy Policy.