REASONS FOR THE RISE OF ENTREPRENEURSHIP IN USA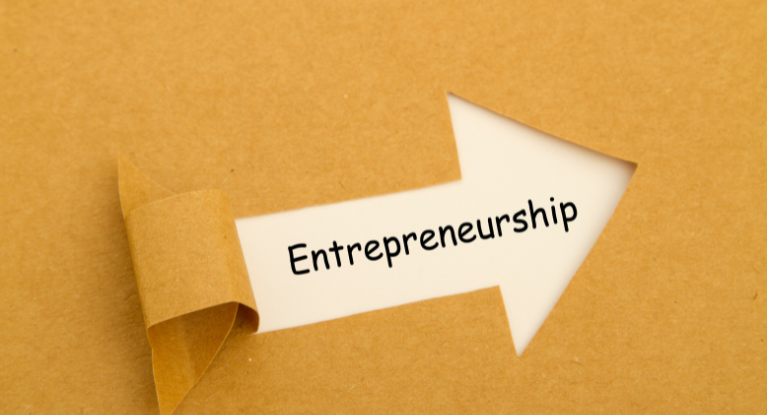 Reading Time: 4 minutes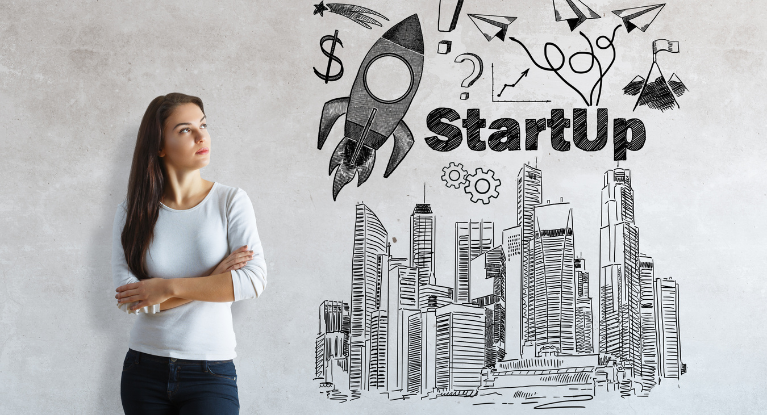 Entrepreneurship is considered to be the backbone of any economy. Encouraging new age entrepreneurs will help and result in growing the company's economy. Companies are now focused on increasing the rate of entrepreneurs as it contributes to their GDP and GNP.
Entrepreneurs are new age problem solvers who make successful business out of it. It is very essential for people to come out and try entrepreneurship to plan, execute and implement their ideas. Every successful company was once a startup at a beginning stage.
In countries like, USA, Sweden, Canada, etc. Entrepreneurship is observed to be growing the fastest. Unlike many other countries, residents of these countries are more willing to come forward and experiment new ideas.
SKILLS REQUIRED TO BE AN ENTREPRENEUR
RISK TAKING: An entrepreneur is someone who is willing to take risks for his passion. Entrepreneurship does not guarantee consistent income or results. It involves a lot of risk in anything we start on our own.
INNOVATIVE: Innovation is the heart of entrepreneurship. Entrepreneurship is more about starting, creating and innovating something new. So, it is very important for people to be naturally creative.
LEADERSHIP SKILLS: An entrepreneur is also the founder of the organization and as it grows, the founder must be very responsible and aware of the actions happening in the organization.
PLANNING: It is easy to think of starting a business but it requires a lot of planning and research to be done. Entrepreneurs should be aware of the market, audience and trends before executing any step.
NETWORKING: Entrepreneur should be very social to take his/her product into the market. They should market it in a way that it reaches the right audience and should also interact with them for the same. It is also important to understand collaboration with other firms.
The USA is one such country where the brightest minds do not hesitate to use their intelligence for the betterment of the society. Most citizens usually look to take a safe paying job with regular income rather than trying startups. In reality, startups have a lot of scope in the future.
Here Are A Few Reasons Why Americans Are Booming With New Startup Ideas:
1. PRACTICAL LEARNING
Most schools and colleges in the USA prefer to teach their kids practically rather than just theoretically. Though there are many books and guides being followed by the course curriculum, they still impart practical knowledge to their students about the whereabouts happening in the world.
Entrepreneurs are someone who should be aware of the current affairs and happening trends in the market to set up and run the business. Their study pattern in the USA helps them a lot to become successful entrepreneurs.
2. INNOVATION
Given the history, few of the world's greatest inventions are made by the Americans. In the USA, people believe in creativity and innovation. Instead of copying the existing business ideas from the world, people try out new ideas without the fear of judgment and rejection.
People in the USA are mostly independent and do not rely on anybody for anything. This helps them generate a lot of useful ideas. Their mindset is designed in a way to solve their own problems which helps them be very innovative at work too. Running businesses requires smart work and not just hard work. Innovation is the key to any successful business
3. THE MARKET
The audience in the USA are suitable and open for any business idea. The USA is a country for experimentation. People find all kinds of age groups, genders, castes, creeds, etc. it is a very diverse country and hence, it is a big market in technical terms.
Many people there are open and broad minded who accept new innovations and are willing to try on new products. There are less monopoly industries in the country. Due to the vast size of the market, it is easy for the entrepreneurs to have a specific niche and plan their target audience.
4. FINANCIAL STABILITY
Many people in the USA do not believe in spending on the business, they spend on their skills, ideas and statistics. The USA is a well established country where people can bootstrap their businesses in the beginning stage.
In this country, it is not very hard to find potential venture capitalists or investors who help for the growth and development of the businesses. Investors don't just invest but also strategically help the founders grow.
5. TECHNOLOGICALLY ADVANCED
America is a developed country, in terms of quality of life and also in terms of digital transformations. Many states in the country already are digitally transformed. Even most of the rural areas in the USA have access to the internet and its features.
Henceforth, most businesses are already equipped. Even for the new entrepreneurs entering into the market, they already have all sorts of required equipment available. This helps them reach larger audiences in a short span of time.
6. STRONG SOCIAL NETWORK
The USA is a country which has seen a lot of successful entrepreneurs earlier. There are a lot of founders who have been through various paths and have seen so much already. Having healthy connections can help in future collaborations for the business too.
In the USA, it is very important for people to maintain good social connections with their clients and also to improve their customer base and customer satisfaction. People in the USA are very interactive and are also open to constructive criticism.
7. OPTIMISTIC SOCIETY
One of the best reasons to start your entrepreneurial journey in the USA is because of the openness in the society. It is clearly visible about how non judgmental the citizens there are. Most people there support small businesses and help them learn from their mistakes and failures.
It is an important quality of an entrepreneur to be a constant learner and not to give up under any circumstances. People in the USA are evidently very optimistic about it. They just see failure as a phase that passes soon.
CONCLUSION
The United States of America is now being considered as the best place for entrepreneurs. In recent history, we have seen a lot of successful startups being built up in the USA. For various reasons, the entrepreneurship here is rising and booming. The success rates here are also very high.
Entrepreneurship might seem easy, but it is a difficult road to take. In such cases, it is really important to have a supportive surrounding for successfully sticking to it. Once a startup grows and booms, it can contribute a lot to the development of a country.
Visit our blog at https://www.vitelglobal.com/blog for more interesting articles and to discover more worthwhile blogs to research.
Published: January 16th, 2023