5 Top Things you Never Heard About PBX Phone Systems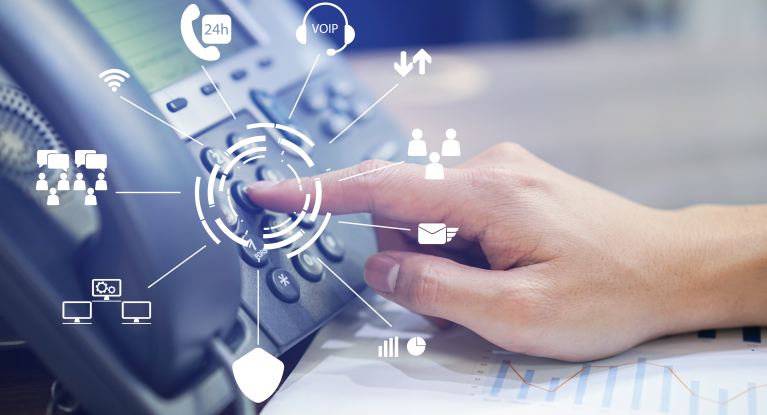 Reading Time: 2 minutes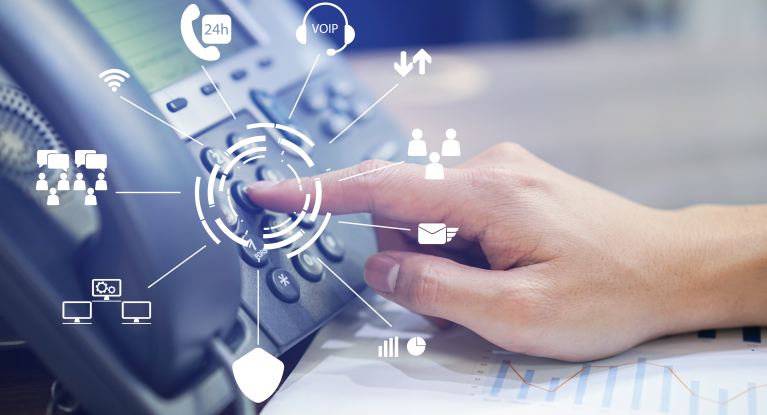 What is PBX?
It stands for private branch exchange, a private telephone network that enables communication between users, controlling the call routing for incoming and outgoing calls, and other features. These PBX Phone Systems enable users to accomplish numerous operations, such as voicemail and many more. In addition to making and receiving internal calls and calls from outside the firm.
VoIP and digital phone lines can all be used with this system.
It enables you to accommodate additional telephones by dividing your business's physical phone line into many lines.

A fully managed, hybrid phone system is a cloud PBX phone system. Although a private branch exchange phone system might be the best option for your company, there are still some decisions to investigate the different PBX phone systems offered to any company.
Traditional PBX system
VoIP or IP PBX
Cloud-based
On-premises
The cloud-based PBX Phone Systems:
Cloud PBX, often a hosted PBX, is a subtype that connects to a VoIP service using an internet connection. All needed on-site is a phone and an internet connection, and the service provider has taken care of everything else. Every call that is placed or received passes through the service provider. It converts the voice into data packets or connects the call to a PSTN line.
"Cloud calling" is another name for cloud telephony where a third-party host is used to deliver voice communications through unified communications as a service (UCaaS). Both the web and apps are used to access cloud telephony services, and they provide numerous advantages
We would like to introduce one of the successful leading cloud PBX providers rendering excellent services to the clients and encouraging small businesses majorly with diversified modern communication tools, VITEL GLOBAL COMMUNICATIONS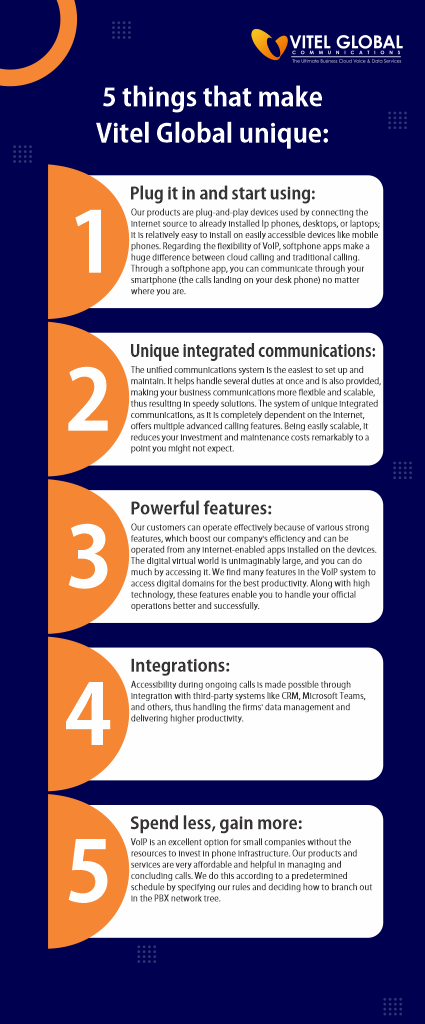 The hosted provider can update the system, route the network, modify the VoIP codes, and perform other tasks remotely with a cloud-based PBX.
Affordable plans
Advanced features
Simpler integrations
Quickly up and running
Constant customer service
Simple to set up
Conclusion:
To conclude the above, PBX solutions have revolutionized business operations. With this interlinked communication and data system, VoIP systems would allow you to ace the present corporate competition.
Apart from this, many small and medium-sized businesses are switching to Cloud-based PBX for its flexibility and cost affordability. We provide the best business communication solutions for upcoming and already established firms assisting with an expert technical team.
Published: September 1st, 2022
Subscribe to Our Latest Updates
Get monthly product and feature updates, the latest industry news, and more!
By submitting this form, you agree we may contact you in the manner described in our Privacy Policy.