The Complete VoIP Phone Services Guide You Need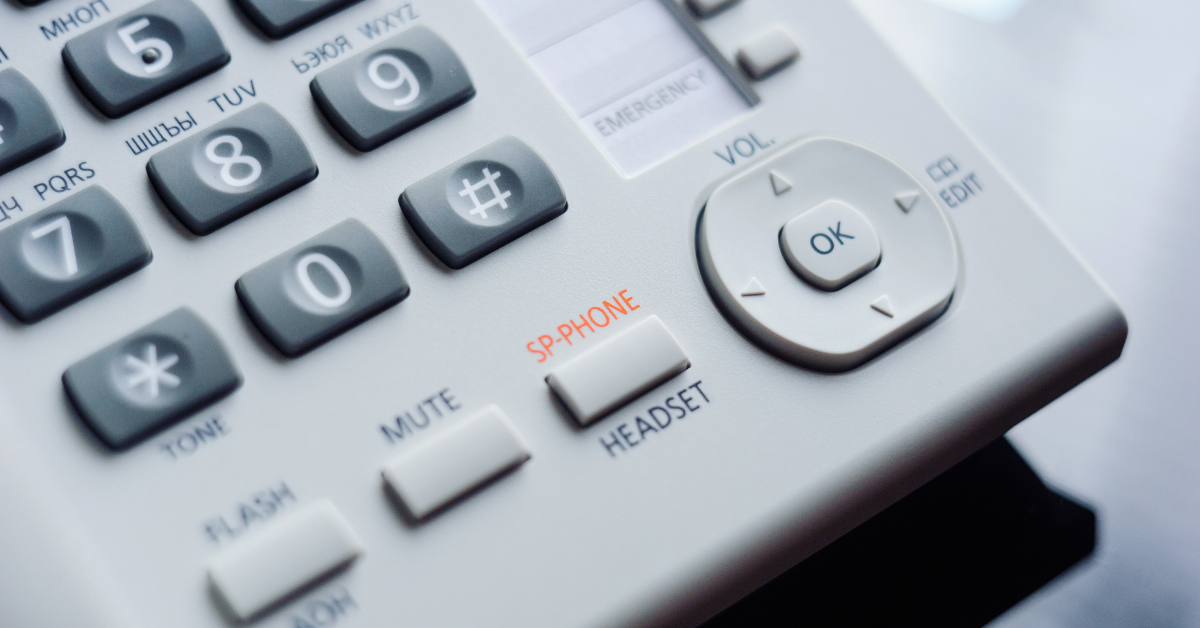 Reading Time: 5 minutes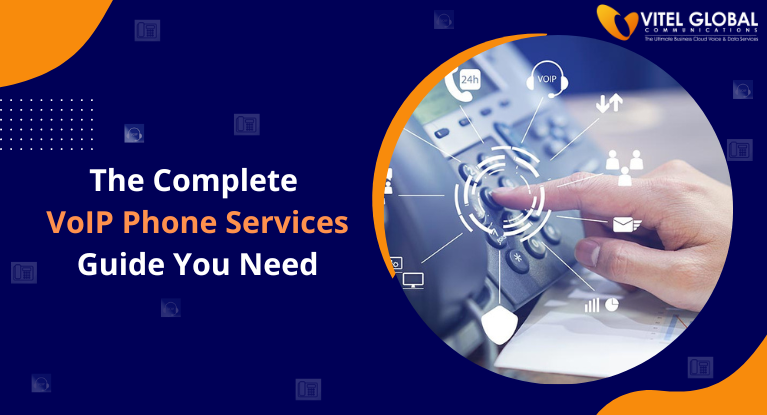 A thorough explanation of VoIP Phone Services, including its definition, advantages, steps involved in setup, and available VoIP software, the only manual you'll need to fully understand VoIP is this one!
Voice over Internet Protocol (VoIP) is one of the most innovative ways for businesses to talk to each other.
The Internet Protocol, often known as an IP address, describes how devices and computers interact with each another online.
Cloud PBX Phone System collectively refers to many technologies that enable voice and video communication via an internet connection avoiding the need for a traditional landline for making and receiving calls.
Few Take-Aways About VoIP
Numerous firms have adopted IP Phones at an increasing rate over the years. Consumers are becoming more demanding, and they want you to respond quickly. The majority of customers prefer phone conversations to other modes of communication.
Most firms are converting to VoIP phone services from traditional phone lines.
The top corporate duties enhanced by VoIP systems are managing messages, answering calls, and working remotely.
With VoIP, businesses have witnessed a rise in productivity.
How does VoIP Function?
The speech is converted into a digital signal that is sent as data packets over the internet via a VoIP system. The VoIP provider and your device exchange these signals. This implies that VoIP may be used as long as you have an internet connection. Because of this, there is no need for conventional phone lines.
VoIP Phone Services Advantages
There are always advantages and disadvantages associated with anything. Even while VoIP PBX phone systems have many more advantages than negatives, being aware of both will help you make a more educated choice.
Let's look at VoIP's advantages now!
The lower cost of VoIP over traditional phone networks is a big benefit. From the initial setup fees to the ongoing indirect costs, VoIP offers several cost-cutting opportunities, allowing your business to get better services for much less money. Research shows that using a VoIP service cut phone costs for businesses by more than 60%. Subscription-based VoIP phone systems are often billed monthly, with the pricing plan including all functions. Because VoIP has lower rates for long-distance and international calls than traditional phone systems. It can save a lot of money on phone bills.
Also, because VoIP is often hosted in the cloud, no need to buy expensive equipment for your employees to be able to make calls from their desktop, laptop, or smartphone.
Using a VoIP phone number also has the benefit of automatically changing according to the needs of your business.
VoIP systems may easily add more phone lines with a simple purchase and installation features scalability.
Additionally, VoIP systems provide access to sophisticated call features. Most VoIP phone systems are scalable, so VoIP providers offer a range of price plans that gradually add more features to meet the changing communication needs of your business.
This update is often created to be simple and painless. Allowing your company to take advantage of greater opportunities and expand.
Additionally, get rid of desk phones and other gear, you won't have to worry about investing in costly hardware or a dedicated phone line when your business expands.
The VoIP system, allow access to many calling features that improve the quality of conversation for both sides.
Call recording, call routing, call forwarding, caller ID, and many other features are just a few of these. Even at the lowest level, they are often already part of plans for business phone systems.
VoIP services are not limited to the workplace, so workers no longer need to be there to make or receive business calls. As long as they have an internet connection! The team will always be in contact and use your home computer, laptop, tablet, or mobile phone to make and receive calls from the same phone number.
Additionally, this enables remote working possibilities for your company's workers at no additional expense. Make calls from anywhere, keep in touch when traveling, and never miss an important call again, even if you're away from your desk.
Scale on a global level: Using VoIP Phone Solutions would undoubtedly be quite beneficial for any business if it runs worldwide as this makes it simpler to contact leads and prospects from all around the world without worrying about expensive telecom company prices.
It's simple to install and configure: Because firms only need to download an app or interact with a VoIP software provider to move over your current business number, setting up a VoIP system is simple. If you have any physical phones, connecting them with an Ethernet wire to the internet router should be simple. So, utilize VoIP, no hardware installation is necessary. 
Simple to use: Because many VoIP systems are designed to be user-friendly and intuitive, using a VoIP phone system is simple.
VoIP Phone Services Disadvantages
Depends on Reliable Internet Connectivity: Even if a VoIP phone number has all the communication capabilities and cutting-edge call features, it is useless without the internet. The quality of your call's voice depends in large part on the strength of your internet connection. That means a bad connection might create issues in the call quality.
How to configure VoIP
Adopting VoIP software might be hard, but it can also be a great way to learn about your team's needs and help the business grow. The general procedures one must follow when configuring VoIP software are shown below.
1. Establishing a budget:
Establishing your budget for VoIP software should be the first step search parameters and considerations will be determined by your budget.
2. Estimating the user base:
How many team members will utilize it straight away? How many more individuals do you think will use it in the future? You might want to keep an eye out for VoIP software providers that give many users access to a single number. If they simply require a few virtual phone numbers for your VoIP.
3. Determining the demands on your phone system:
To assist you to focus and identify the firm's phone system demands, take into account your company's needs, work arrangements, workflow requirements, call handling, and legal requirements.
4. Creating call flow:
Depending on how teams are set up, various departments may have distinct call flows. Include your team and take their ideas into account as one can build the call flow to help with everyday tasks.
5. Differentiating between desired and required characteristics:
Make a list of the capabilities of VoIP software should have to meet these demands. As you learn more about the advantages that VoIP software has over traditional phones. Make sure to carefully weigh them against the needs of the business.
6. Verifying network bandwidth:
Determine whether your current internet broadband connection can support a quick and fluid conversation experience for both home and office configurations.
7. Equipment requirements:
While most VoIP software uses softphones. If your team still uses deskbound phone sets or needs a regular phone connection, check into VoIP-compatible phones and other equipment.
8. Research VoIP software vendors:
Find a VoIP supplier that satisfies all of your needs in terms of functionality, corporate objectives, and spending limits. Always keep an eye out for VoIP software companies that provide a free plan, trial, or demo. Additionally, this is an excellent chance to interact with their customer service.
For availing the outstanding VoIP services with 24/7 customer support visit.
Published: August 15th, 2022
Subscribe to Our Latest Updates
Get monthly product and feature updates, the latest industry news, and more!
By submitting this form, you agree we may contact you in the manner described in our Privacy Policy.