Does Your Business Calls Ring On Multiple Devices ?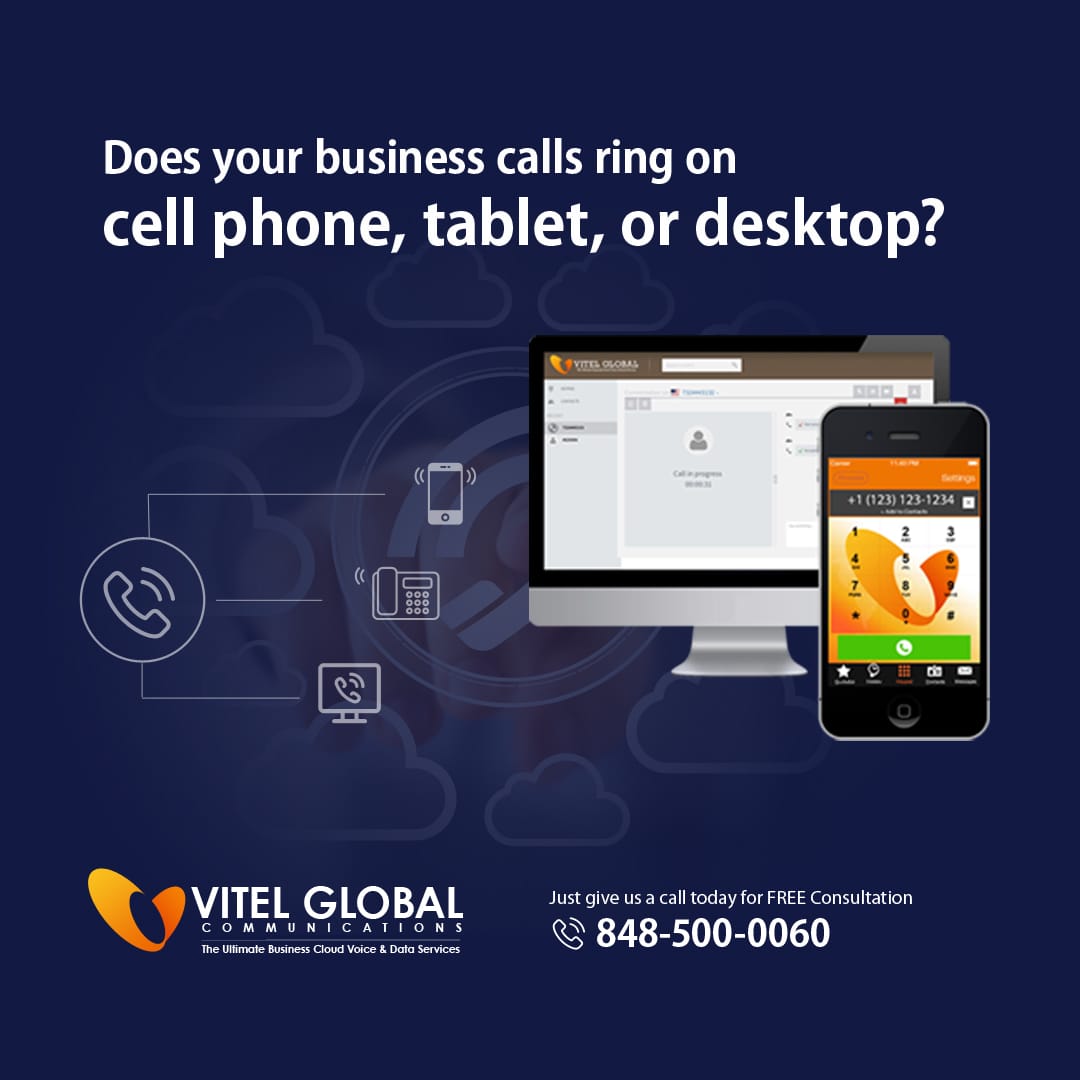 During the Covid-19 pandemic, if a business communication system does not have the versatility to allow you you to make your business calls from various devices including cell phone, tablet, desktop, laptop and MacBook then it has become helpless and useless being enable to running your business smoothly as this situation demands flexibility of communication through different modes to work in tough conditions. Does your business communication system allow you to make your business calls from your cell phone, tablet or computer?
The essentiality of communication can't be denied in any circumstance as it is the only way to run your business in different conditions. But the business communication should have the essentiality business communication tools which can make it work in different circumstances. Taking this as a concern the leading provider of business communication for all types of business enterprises and organizations, Vitel Global Communications has built a perfect business communication system which is the Cloud Business Phone System that holds the versatility and flexibility to work in different ways.
With the help of the versatility of Vitel Global's Cloud Business Phone System you can avail the advanced tools in your business which are made with the state of the art technology and becomes a best business communication system in the voice and data market which will boom up the productivity of your business by increasing the efficiency of your business communication and improving your employees communication tactics.
Whatever the device you prefer for doing your office work whether it is mobile, laptop, tablet or desktop with our advanced SoftPhones feature you can transform your devices to make it able to perform business communication tasks more easier than ever. With this feature your business calls can ring seamlessly on your devices and you can communicate & collaborate with your customers and employees on the go without any interruption.
Do you want to ring your business calls on your cell phone, tablet or desktop?
Visit to the Vitel Global Communications website and customise your business communication as per the requirement of your business.
Please follow and like us: