From Boring to Buzzing Dynamic Business Phone Services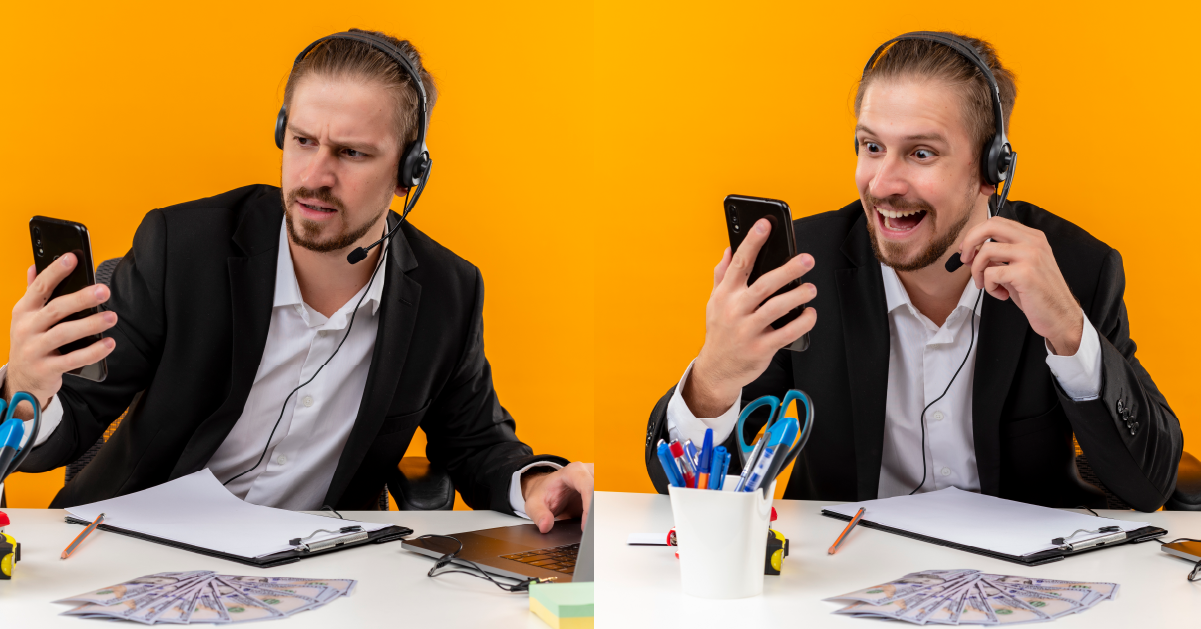 Reading Time:
4
minutes
It's called "Dynamic Business Phone Services," transforming how companies go to market, whether you're a business looking for new marketing methods or want to improve your Business communication.
Your phone doesn't matter – it's your voice that does. VoIP stands for Voice over IP; sometimes, we call them virtual private networks. Most business VoIP systems use internet protocols rather than analog telephone lines to route calls to conference rooms or home offices.
The following guide will help you learn more about what a business VoIP system is (including variables like secure network protocol, routers, and IP addresses), how one works (including how IP addresses work), its benefits for businesses (including lower costs of communication) and its uses specifically for sales teams.
Cloud-based communications network or a collection of physical hardware and software that enables businesses to make and receive calls over the Internet. Unified communications as a service (UCaaS), cloud telephony, and generative AI Business Phone Services are other dynamic business phone services.
This system can link employees with each other or with customers (either in-office or out), vendors, contractors, and more. It can route calls locally or internationally by facilitating communication between parties via a local exchange carrier's Local Area Network (LAN) through an Internet Protocol (IP) address. You can transfer the call to another remote location via another IP address.
It can be a combination of hardware and software provided by the business' IT department or service provider or a standalone solution. It typically requires no special training or learning to function, but it requires each employee's participation.
Learn More about Key Features to Look For In a Business Phone Service
Benefits
1. Your employees can connect from anywhere – and reach their coworkers wherever they are:
Gone are the days of putting up signs in conference rooms and restrooms to announce that "phone calls will be taken. Without additional hardware, your employees can chat with coworkers from home or use their cell phones to make calls.
2. Calls can be made to any extension – and callers will be routed to the right person:
Various business VoIP systems are available for businesses and large organizations that offer a wide range of features, including routing of calls based on location and status (which could include overseas callers or conference participants), a variety of calling plans for differing needs, maintenance fees for in-office or out-of-office features (like call waiting) and more.
3. Communication is more efficient:
That voicemail about a deadline that gets recorded and stored for eternity? It's okay with business VoIP phone systems. With services like call recording, managers don't have to go through the hassle of listening to voicemail recordings, which can be saved in the company database, retrieved at their convenience, and shared with team members. Managers can also quickly contact employees out of the country or on vacation and ask for status updates without worrying about deciphering garbled accents or breaking down accents into understandable terms.
4. Protect your company against disasters:
The initial step to protecting your Cloud business VoIP phone solutions from disasters is a disaster recovery plan. This plan should include responding to any emergency by identifying key personnel and their contact information, assigning individual responsibilities, and delegating tasks for communication purposes, including using backup phone systems, cell phones, and email.
5. Your company saves money on long-distance calls:
Business VoIP phone systems can function as your business' long-distance provider or supplement an existing long-distance solution to reduce costs; some solutions also offer toll-free numbers for extra savings. It also reduces the hassle of paying too much for your monthly long-distance bill.
6. Easy to manage:
They are easy to configure and maintain, as well as easy to use. There is no need to be a computer whiz to set up a business VoIP phone system, and the company can easily update the system information and ringtone from the service provider.
7. You save money on phone lines:
Business VoIP phone systems can eliminate the expense of expensive international long-distance plans. You gain flexibility in which numbers you can dial via your VoIP system and call from any location. In addition, using an integrated long-distance network, these solutions use special codes that allow calls to be forwarded to multiple destinations worldwide at one time.
8. You can use it for international calling:
Do you operate in a country where no services are available? How about countries with poor-quality services? With business VoIP phone systems, callers from overseas can connect to your office with high-quality communication over an IP network. It is not uncommon for business VoIP systems to offer international calling through multiple countries.
9. Cost-effective:
Using your office's most basic phone service can be costly, especially for larger organizations. With generative AI best small business phone service you can replace your existing devices with IP phones and eliminate the traditional PSTN line your business is paying for. To top it off, using IP telephony also saves energy and reduces maintenance costs because IP phones do not require a call power source like a regular analog phone. Your business will, therefore, save money, which is excellent news for the bottom line. That's enough reason to upgrade.
10. More features:
The system offers many features that make running your small or large enterprise easier. The systems are also flexible and designed to suit different business needs. Some phone systems offer:
Dynamic IP services allow users to access the Internet anywhere using any mobile device.
Call-waiting features that make it easy for users to know when a coworker is calling. And how long they will have to wait for the call.
Texting and instant messaging features that can be used from virtually anywhere. The systems also provide texting, video conferencing, and screen-sharing functions.
Conclusion:
VoIP has improved communication in almost every corner of the world. They provide callers with high-speed Internet services that make it easy to communicate when calling from a remote location. With the latest developments in IP networks, businesses can save money on long-distance calls. Use more efficient technologies to keep up with their customers' needs simultaneously. Remember one important fact as you decide whether to upgrade your business phone system. The new technology is efficient and reliable and will make your business happy.
Published: August 31st, 2023
Subscribe to Our Latest Updates
Get monthly product and feature updates, the latest industry news, and more!
By submitting this form, you agree we may contact you in the manner described in our Privacy Policy.