Making Business Calls On Your Smartphone?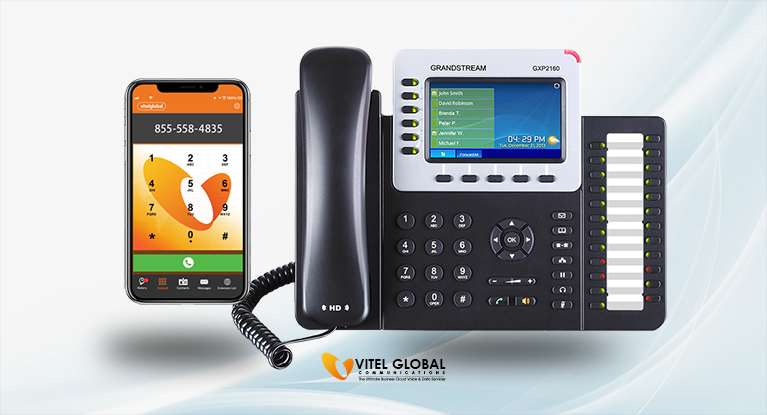 Reading Time: 4 minutes
"Emit and receive business calls from your smartphone now".
Technology is booming across the globe, replacing traditional communication tools, and executing tasks in a quick way for any type of business field and size. Any business area requires a powerful communication channel that helps in outsourcing their ideas, helping in expansion across the globe.
The more powerful the communication channel, the results will be that expeditious. The latest, modest and successful technology that has brought a great revolution in the business areas that have experimented by upgrading their existing systems is "Cloud PBX API" services.
Interested to find out more about this technology; then let's get started.
What Does A PBX Cloud Mean?
A Cloud PBX system is a virtual phone system used for making and receiving business calls using the internet. PBX stands for private business exchange used for internal communications through extension numbers within office spaces.
This internal communication channel can get connected to the VoIP technology or PSTN for making calls outside the office space also. The major difference between the PBX connected to the PSTN and PBX connected to the VoIP technology is VoIP uses the internet and PSTN follows the circuit-switched network connected to the offices and the residence through the copper wires.
Cloud PBX is also referred to as VoIP PBX, IP PBX, virtual PBX, or hosted phone system that is installed over the systems connected to the internet and accessed using softphones, desktops, laptops, and other access devices.
The cloud PBX system maintained, managed, and hosted the servers which means mean hardware and software services through the internet by the cloud PBX providers.
It is mainly implemented in small businesses replacing traditional phone systems where they put restricted budgets on communication tools or infrastructure.
Cloud PBX Benefits:
Budget-Friendly: Cloud PBX systems don't require on-site hardware equipment and have no maintenance issues saving huge investments for your organization.
Add any number of users: Very scalable there is no limitation for adding several clients.
Ease of access: No need to add hardware equipment or additional lines, unlike traditional phone lines in case of adding new VoIP lines.
Flexible: Use any device connected to the internet that is handy for you, for example, make and receive calls using the smartphone by installing an app.
The experts provide 24*7 support
Extraordinary features: Many excellent and powerful features are integrated with the business VoIP phone system like mobile apps, call transfer, and so on. Depending upon the service provider the features integrated with the cloud PBX system differ.
No maintenance issues arise as the VoIP service provider takes complete responsibility for updating the system, routing the calls, and other issues.
The best advantage of this technology is you get 99.99% uptime.
No data loss occurs even in the case of disasters.
Every coin has two faces, a head and a tail even in the case of technology have both pros and cons.
Let's See The Limited Cons Of Cloud PBX:
Requires high-speed internet connection for better sound quality.
Sometimes there is a chance of getting technical errors while upgrading or switching networks.
What Are The Business VoIP Services?
VoIP stands for voice over internet protocol, which is a technology used for making and receiving business calls using computers, laptops, mobiles, tablets, or through a traditional phone connected with the adapter provided by the company.
Features of VoIP phone system:
Call attendant
Call queue
Call transfer
DND
IVR
Mobile app
Number porting
Fax over IP
Call routing
Voice mail greetings
Advantages Of Smartphones Using VoIP:
Your business can add your employees' mobile devices into an extension of the on-premise or cloud phone systems.
Easy to collaborate and arrange team meetings from any place.
You can connect with clients easily while working remotely.
Access your desk phone's features when out of the office from your mobile app.
Save time by accessing one app.
Looking for a reliable, smart telecommunication tool?
The smart- way of communication technology, through smartphones that help your business stay connected with your clients, and customers are now possible through the mobile app.
Benefits of mobile app:
Use auto-attendants
Cloud extensions are available
Use mailboxes
Easy to use
Easy to manage
Connect from any place
Scalable
Flexible
Supports all the VoIP features
Low bills
No wiring issues
Features of mobile app:
Extension dialing location-based on a dialing location staying and delivering laptops-communication smartphone through a, about which
Call hold/uphold
Conference calls
Split calls
Address book matching
Chat/SMS
Call history
Location-based
Push notifications
Voice mail
Call recording
Blind and warm transfers
So certainly, our readers may become inquisitive in learning about which top companies deliver excellent business VoIP, cloud PBX services, and all other services at affordable costs.
The solution to these tangled questions is VITEL GLOBAL COMMUNICATIONS which offers an API. You can easily integrate, manage and get access over the cloud to existing system applications like office automation, CRM, billing applications, and many others.
Making business calls using modern technology is becoming flexible right from desktops, delivering laptops to mobile phones as communicating with team members or clients is now easy as one can handle the technology from their palm.
Hence, we deliver excellent VoIP business services and products bringing out unpredictable, peerless products bonded with 100% customer satisfaction.
Don't think twice you are just a click away, we provide a suite of collaborative tools voice mail, calls, video chat, and text messaging services useful for communication giving a marvelous experience.
Get ready to associate with us. Install our softphone application from the play store available on your mobile devices today.
LATEST HIGHLIGHTS:
CLOUD TECHNOLOGY GROWTH IS PRECEDING IN THE NORTH AMERICA MARKET HAVING A SHARE OF ABOVE 50% BY THE END OF THE YEAR 2020 VALUED AT USD 605.05 MILLION.
Published: May 16th, 2022