Robust Desktop App with User Friendly Features for Convenient & Frictionless Business Communication.
Reading Time: 2 minutes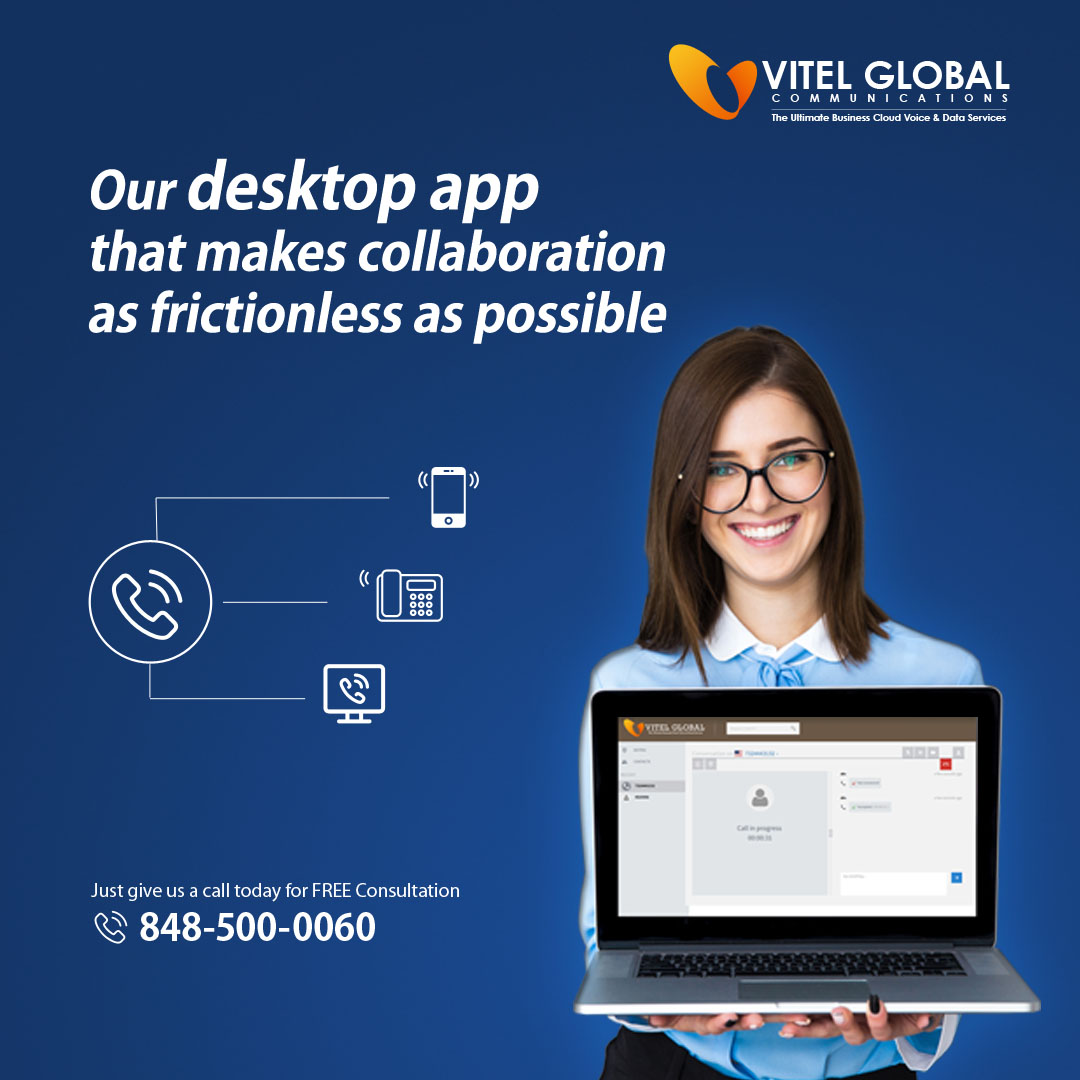 Vitel Global Communications is the Best Business Communication and Collaboration Platform and has designed so many features to connect your business with the world. Vitel Global has unified abilities to renovate employees' productivity in business communications. With the modern technologies and ideas integrated with our ideology, it is now easy and inexpensive to install and deploy a robust communications network that you always wanted to work with.
Vitel Global Communications has created a robust desktop app that includes User-friendly features for convenient and frictionless business communication.
You can easily place VoIP calls with a simple Ethernet or Wireless connection if a computer system is equipped with a chat microphone, speaker, sound card, and an internet connection. But with our desktop communication app, you can do much more. Here you get all essential options like Dial pad, Contact list, Call history and Recent chats on a single window of the application. You can immediately initiate a new conversation, either a chat or call, by a single tap on a phone number directly in your Desktop Application.
Our desktop application comes with presence monitoring. Now you don't have to waste your time checking whether a contact is available or busy, just simply have a glance on your favorite sidebar to see if they are on the phone or not. You can organize your corporate directory into a favorites bar, and add new contacts for easy access. Making a video call/Video conferencing is very convenient with the desktop app. You can easily communicate via a video call and present your ideas in front of your clients, and that can be more effective than a voice call or chat.
Most of all, our desktop application sets a new way to stay in touch with your employees and customers anytime and anywhere, as you can access all your business information.
Vitel Global Communications give you fast and flexible communication options. Our desktop application works with Mac, PC, Linux, and Chromebook.
Published: June 29th, 2020