Benefits of Click-to-Call | Business Phone Features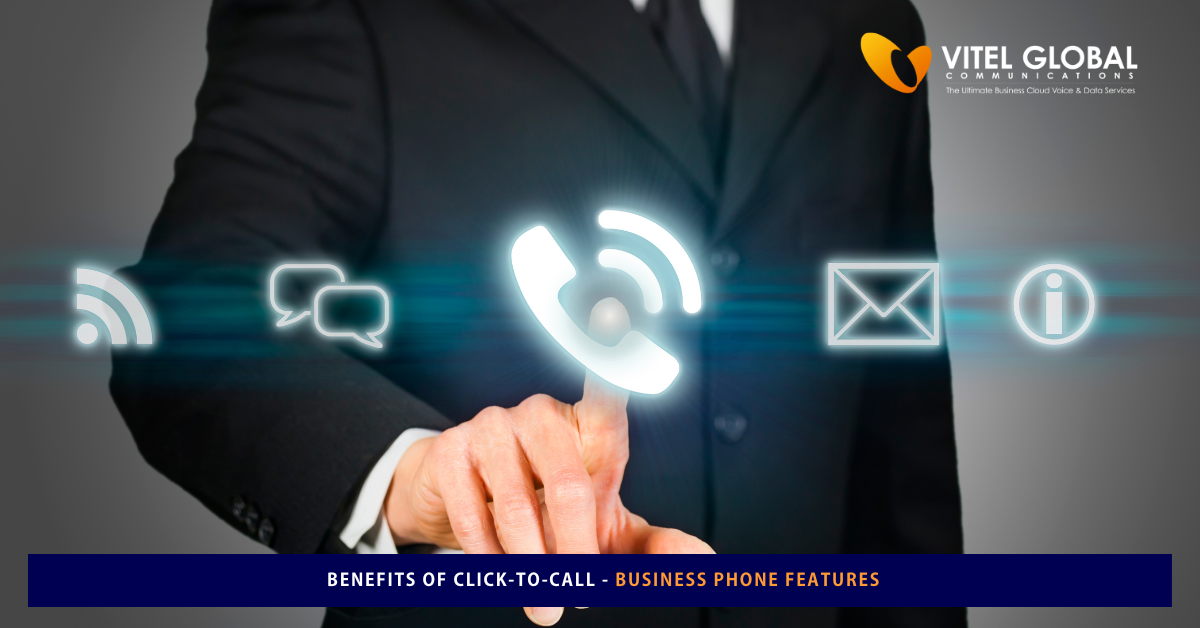 Reading Time: 4 minutes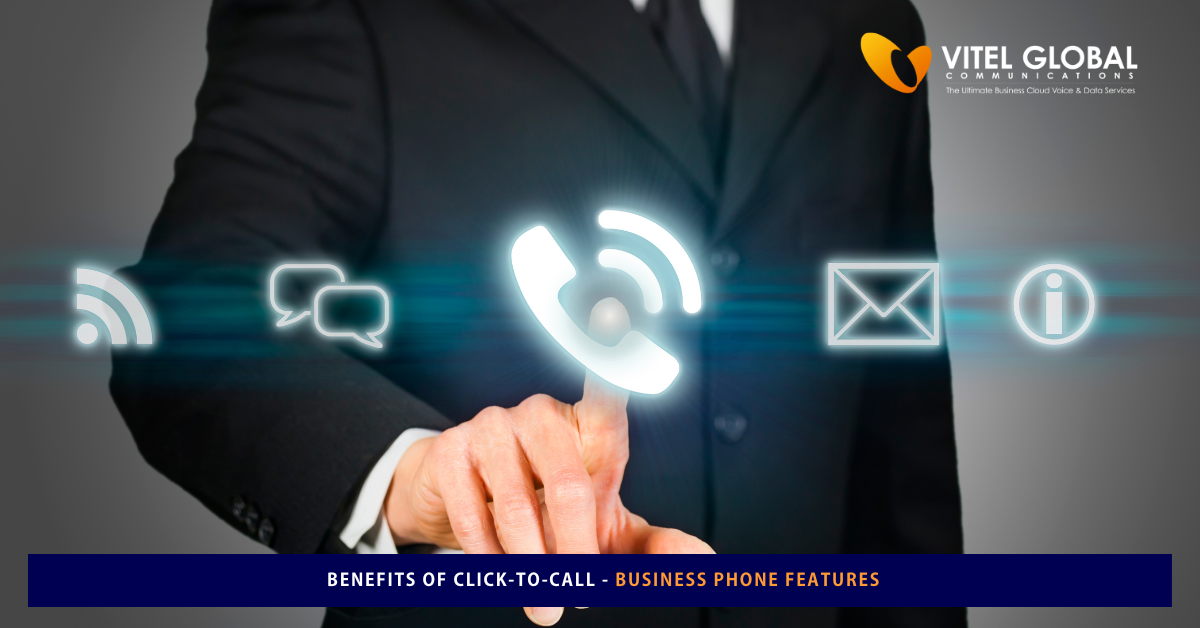 In today's fast-paced business world, staying in touch with customers and partners is essential. The click-to-call feature can help you do this quickly and efficiently. With this feature, customers can call you with one click of a button from your website or app, eliminating the need to dial a phone number manually.
This feature has numerous advantages that can improve customer satisfaction and business efficiency.
Read on to learn more about the benefits of business phone features. Customers expect quick and efficient service. One way to meet this demand is through the latest calling technology.
This innovative feature allows customers to connect with your business in just one click, eliminating the need for dialing a phone number manually. But that's not all! Click-to-call technology offers many other benefits that can help boost customer satisfaction and streamline operations. In this blog post, we'll explore the top benefits of click-to-call and how it can enhance your business phone system. So, buckle up and get ready to discover why click-to-call is becoming a must-have feature for businesses of all sizes!
What is Click-to-Call?
If you need to become more familiar with click-to-call, it's a feature that allows website visitors to call you by clicking on a button or link. It's a convenient way for customers to reach you, and it can lead to more sales and customer service inquiries.
There are several benefits of click-to-call for businesses:
Increased leads and sales: Customers can reach you directly from your website, leading to more sales and inquiries.
Improved customer service: Click-to-call makes it easier for customers to reach you with questions or concerns, which can improve your customer service.
Greater mobile accessibility: If your website is mobile-friendly, click-to-call makes reaching you even easier for mobile users.
Increased web traffic: Click-to-call buttons or links can help increase web traffic as people click to call you.
Trackable data: businesses can track how many people are calling them due to the click-to-call button or link, which can help evaluate the effectiveness of the feature.
How Does Click-to-Call Work?
Click-to-call is a phone feature that allows customers to call businesses directly from their websites. Customers can click a button or link on your website, and their phone will automatically dial your business number. It is a convenient way for customers to reach you, and it can help increase sales and customer satisfaction.
Two main ways to set up click-to-call are through a web-based interface or by installing an app on your phone. With a web-based interface, you must enter your phone number into a form on your website. Once you submit the form, your phone will start ringing. You can then answer the call and speak with the customer.
If you install an app on your phone, you can receive calls without entering your phone number into a form. The app will use your location services to determine your location and route the call accordingly. You can also set up custom greetings and messages for customers who call through the app.
Click-to-call is a great way to improve customer service and increase sales. Choosing the right method for setting up click-to-call for your business is important, as this will ensure you can best serve your customers.
Benefits of Click-to-Call:
There are many benefits for businesses, including:
Increased leads and sales: It allows customers to contact businesses directly from their website or online ad, which can increase leads and sales.
Improved customer service: It enables businesses to provide better customer service by quickly connecting customers with a live agent.
Reduced costs: It can reduce the cost of customer acquisition and support by eliminating the need for toll-free numbers.
Increased web traffic: It can increase web traffic as customers click on the number to call the business.
Scalability: It can be easily scaled up or down to meet changing business needs.
How to Use Click-to-Call?
Most people are familiar with using a click-to-call button, and your phone will dial your number. But did you know that there are many different ways you can use this feature to benefit your business? Here are just a few ideas:
Include a call button on your website or landing page. It makes reaching you easy for potential customers – no matter where they are.
Add a call button to your email signature. It is a great way to ensure your customers can always reach you, even away from their computers.
As you can see, you can use click-to-call to benefit your business in many different ways. So start using this handy feature today!
Click-to-Call Etiquette:
When making a call, it is important to be polite and professional. Here are some tips for proper etiquette:
Introduce yourself and your company.
State the reason for your call.
Be respectful of the person's time.
Ask if now a good time to talk is.
If the person is unavailable, ask when would be a better time to call back.
Best Practices for Using Click-to-Call:
Assuming you would like content for a blog article:
When using these features for your business, there are best practices to follow to ensure optimal results:
Always use a reliable and high-quality VoIP service provider. It will ensure clear call quality and minimize dropped calls.
Test the click-to-call feature before using it with customers. It will ensure that the feature works properly and that customers can easily reach you.
Always be available to answer calls when using click-to-call.
If you are available, customers will likely be satisfied and may even give up trying to reach you entirely. By following these simple best practices, you can make the most of the click-to-call feature for your business and ensure that customers can easily reach you when needed.
Conclusion:
Click-to-call is one of the most beneficial phone features for businesses. It can help you increase customer satisfaction, reduce operational costs, and save time. Additionally, it gives customers a more convenient way to reach out to your business and make inquiries or purchases. With its many advantages, it is certainly worth considering as an essential business phone feature your company should consider implementing.
Published: April 14th, 2023