What Is Business SMS, and How Can It Benefit Your Company?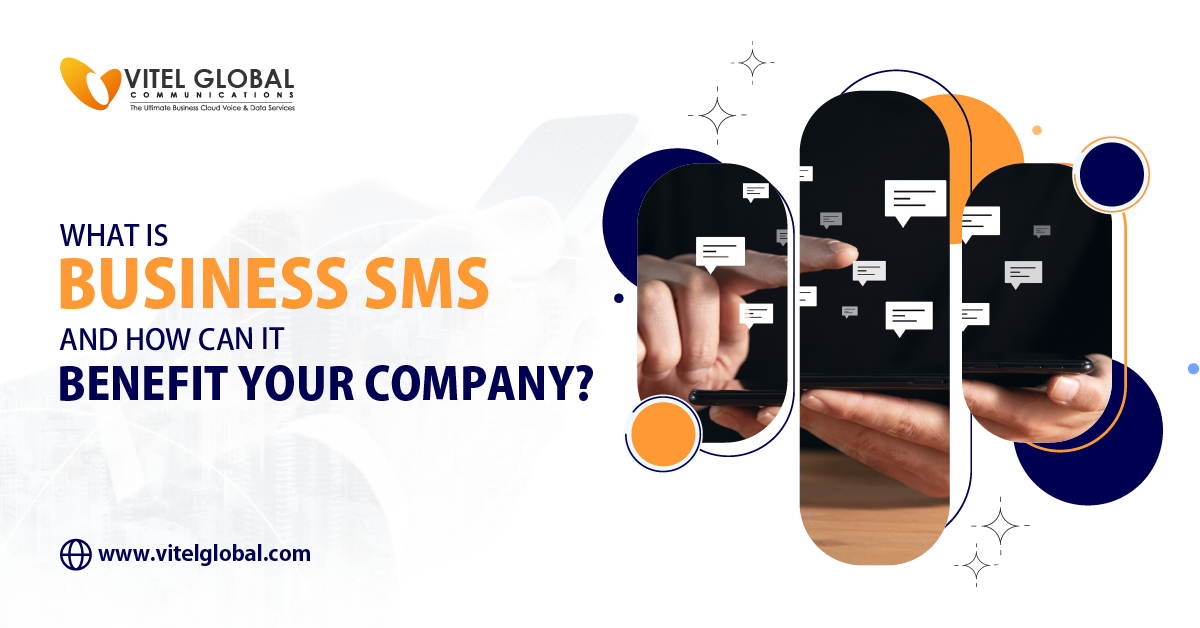 Reading Time:
5
minutes
Be the first in your company to answer customer queries with Business SMS. Let your company send text messages to both customers and employees for quick updates, event notifications, and more.
Business SMS is a service that allows businesses to communicate with their customers through text messages. An effective way to reach customers quickly and directly. We can use it for various purposes, such as sending appointment reminders, promotional offers, and customer service messages.
It can be integrated with other systems, such as CRM integration, to streamline communication and improve effectiveness. Cost-effective solution for organizations, eliminating the need for expensive phone systems or mailing campaigns.
Here Are A Few Reasons Why Companies Are Just Starting To Adopt This New Technology:
Texting is simple for humans. Email or social media is a low-cost way of reaching people on their terms without making an entire phone call or going through hours of paperwork. It's convenient for customers who use SMS chat to reach you easily when they need you most (i.e., during big events).
Texting has a proven track record of improving customer satisfaction. Texting with the mobile app for business is available. With the dawn of this new technology, we've already seen a positive boost in customer satisfaction. The USA reported that more customers prefer texting over talking on the phone. It's quicker and easier to communicate with businesses via text than call.
Texting is a great way for your company to provide 24/7 customer service. Chances are if a customer needs your help during prime business hours (i.e., 9 am – 5 pm). They'll call you and wait on hold until you pick up the phone.
With Business SMS, You Can Send Them A Short Message To Let Them Know:
You're available during off hours such as evenings and weekends.
You can accommodate their request directly via text message.

They don't have to pick up the phone to contact your company. It shows the increase in customer satisfaction with companies that offer 24/7 customer service.
So far, we've discussed why it benefits your company and your customers, but let's look at how this technology works.
How It Works:
It is essentially a text messaging platform that allows customers to easily contact your company when they need your help. This technology can be used to stay in the know about what's going on in your company. Let them know about upcoming sales or promotions. It can also confirm orders, update appointments, and provide information on services and products.
It's important to note that Business SMS is a messaging system, not a platform for streaming content. Your customers can't expect to receive an email or video message with your business's latest blog post when they contact you by text. It is best to use it as a marketing tool for your website, social media profiles, and online newsletters.
Tips for Getting Started:
You don't need an infrastructure of servers or a complicated software setup to get started. What you do need is an updated website with a text messaging button on the menu bar, as well as an up-to-date mobile site. To send text messages, just create an account on the service provider's website, choose a PIN, and click to sign up.
It's best to sign up for multiple services if you want to send multiple types of messages. For example, if you send out sales notifications and customer comments or updates, you should sign up for 2-3 services. You can use all of them at once during different marketing campaigns or send out separate messages from each one throughout the day.
Benefits of Using SMS for Business:
Save Your Business Time:

Many of your customers won't call your company during business hours, so sending an SMS via text is the quickest and most efficient way to communicate with them.

Decrease Your Costs:

Regarding customer service, text messages are free messaging from your company. There is little to no cost for sending a text message, and it's a simple process.

Increase Your Customer Satisfaction:

Many customers are on the go – they want to be able to contact your company at any time, day or night, especially regarding customer service issues. Even if your business isn't open 24/7, you can still send Business SMS messages via text messaging, allowing you to provide customers with 24/7 customer service when they need it most.

Increase Your Communication with Customers and Employees:

 If you're a small business with only a handful of employees, you can still send messages to communicate with your customers and employees.

Improve Your Reputation:

As previously stated, not one in five consumers would wait on hold for more than 30 seconds to speak to an agent during off-hours or would pick up the phone even in the middle of the night if they had an urgent customer service problem.

Providing it as an option for your customers will show them they are valued and that their business means something to you. It also shows them that your company is easy to do business with.
Increase Your Sales:

Customers who receive a text from your company will often feel compelled to respond with their text messages. Sending a few simple text messages can significantly increase your sales and increase customer satisfaction because you can stay in touch with the customer even when you're closed.

Build Your Customer Base: With the rise of mobile marketing, Business SMS chat allows organizations to create long-term relationships with customers interested in receiving catalogs and special offers anytime or night by providing great customer service via their phone numbers.
Increase Your Brand Awareness:

As your company's business grows, so does your customer base. In addition to building a great customer base, Business SMS messaging allows you to send targeted messages to those customers interested in receiving the catalog and special offers via their phone number and schedule to stay in touch with them.

Increase Customer Loyalty:

Sending SMS via text messaging can help increase customer loyalty by letting your customers see that you are an active business when they call into the office or visit the store because they've received an SMS message from you earlier in the day.
Reasons Why To Try Business SMS:
Video is the new TV. Text messaging is quickly becoming the preferred method of communication over voice calls and email, as our customers wish to remain connected at any time.
Think of a phone number on your business card as a scratch-off lottery ticket. Your mobile phone number has never been sought more by potential customers. It allows them to reach you anytime – even when you're asleep in bed or at work.
Email marketing is dead! Email marketing has lost relevance, and only one person opens an email daily if it's from their bank, credit card Company, insurance provider, and more. Only 15% of consumers prefer email as their primary means of communication.
Your messages can sent from your smartphone or tablet. Sending text messages is the most cost-effective form of marketing to increase sales. Grow your brand awareness and build trust among your customers.
Customers are more likely to respond to SMS chat than other forms of contact like phone calls or emails. The message you sent will stay in their inbox, meaning that there is a chance of a response.
Conclusion:
Businesses that utilize SMS marketing solutions are like the modern-day gold rush. The more you sift through the massive amount of data is available. The more you realize all those tiny pieces of information. Add up to much larger figures, creating a vast wealth of opportunity.
It's long been known that only one substitute for business with a local presence exists. That is still true in today's economy, where organizations that do not have a physical presence are almost unheard of.
Explore the possibilities of VoIP Phone service for business and learn how it can boost your business operations.
Published: July 6th, 2023
Subscribe to Our Latest Updates
Get monthly product and feature updates, the latest industry news, and more!
By submitting this form, you agree we may contact you in the manner described in our Privacy Policy.