Increase Employee Productivity by Enabling Click to Call
Reading Time: 2 minutes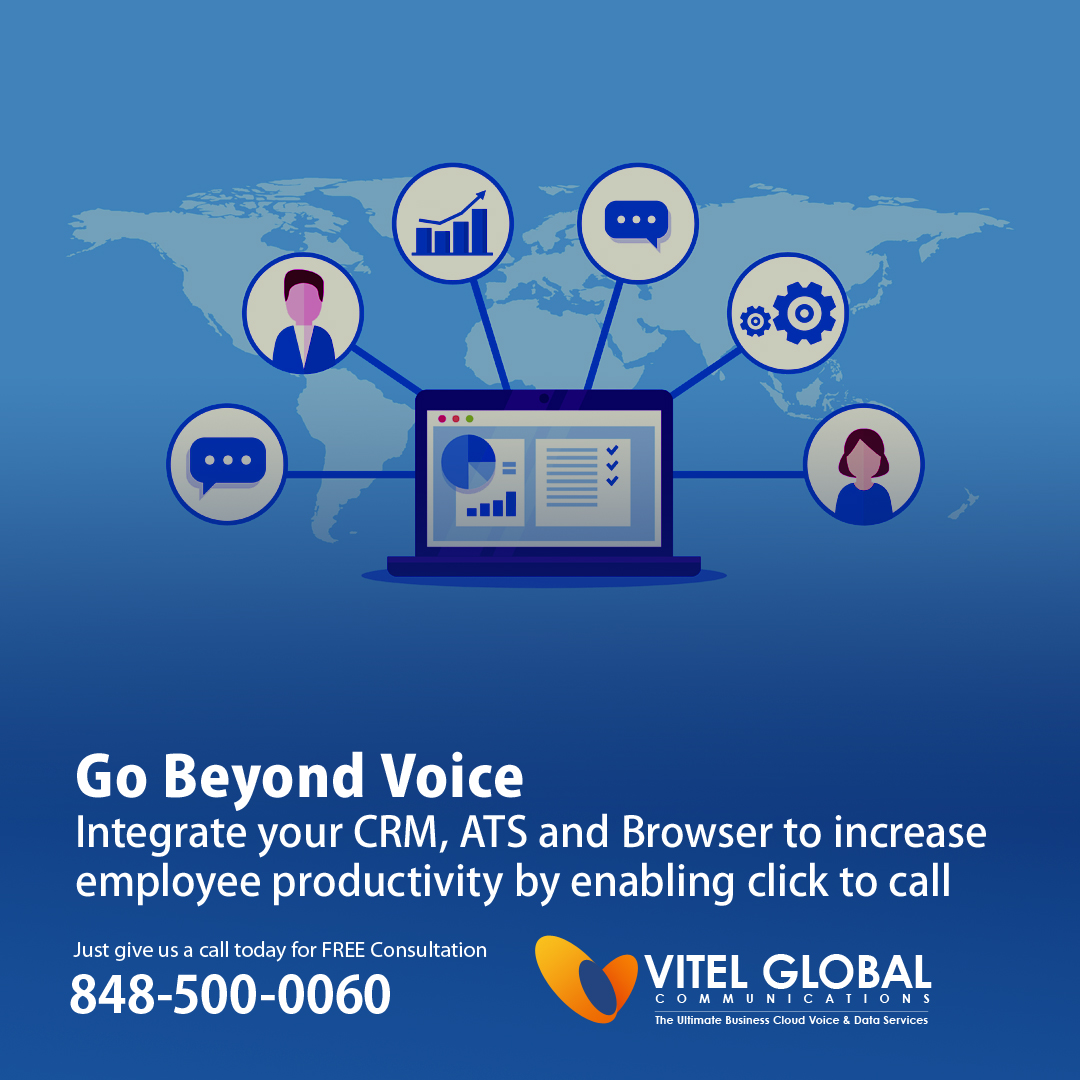 As one of the top service providers, Vitel Global Communications is continuously stepping towards the best voice and data service plans. We understand every business needs and provide services based on the client's constraints and requirements with which you can achieve expected outcomes.
With our latest integration tools, you can certainly increase sales effectiveness and support productivity. With our CRM link, your experience will enhance by linking our Vitel Global Solutions to your CRM systems. With our services, you can go beyond voice and integrate your CRM, ATS, and browser to increase employee's productivity by enabling click to call. As with our click to call feature your sales efficiency will improve, as its accuracy will help to do more number of calls per day.
Hence, with our best technology, we provide powerful integration and seamless communication along with superior calling quality, all in one place as every enterprise needs something to maintain all of the millions of candidates that will be flowing through their business. There comes the need for a tracking system to keep track of clients, with whom you want to do business, and the process that candidates are going through should be accurately tracked. Vitel Global has come up with the best technology, the Applicant Tracking System.
We provide the robust solution that gives you the ability to start small and to grow into your business. Our interface is very innovative as well; it's easy to interact and use. And with our CRM integration, you have advanced features such as inbound screen pops that let your agents know the identity of the person who is calling. Our service provides automatic entry of call notes, and that will help your team to be more focused on customer interaction. Moreover, our built-in capabilities and integration solutions for the Candidate Relationship Management system (CRM) and Applicant Tracking System (ATS) certainly help you to increase the productivity and velocity of your business.
Published: April 28th, 2020
Subscribe to Our Latest Updates
Get monthly product and feature updates, the latest industry news, and more!
By submitting this form, you agree we may contact you in the manner described in our Privacy Policy.