11 Productivity Hacks in 2023: Tips & Tricks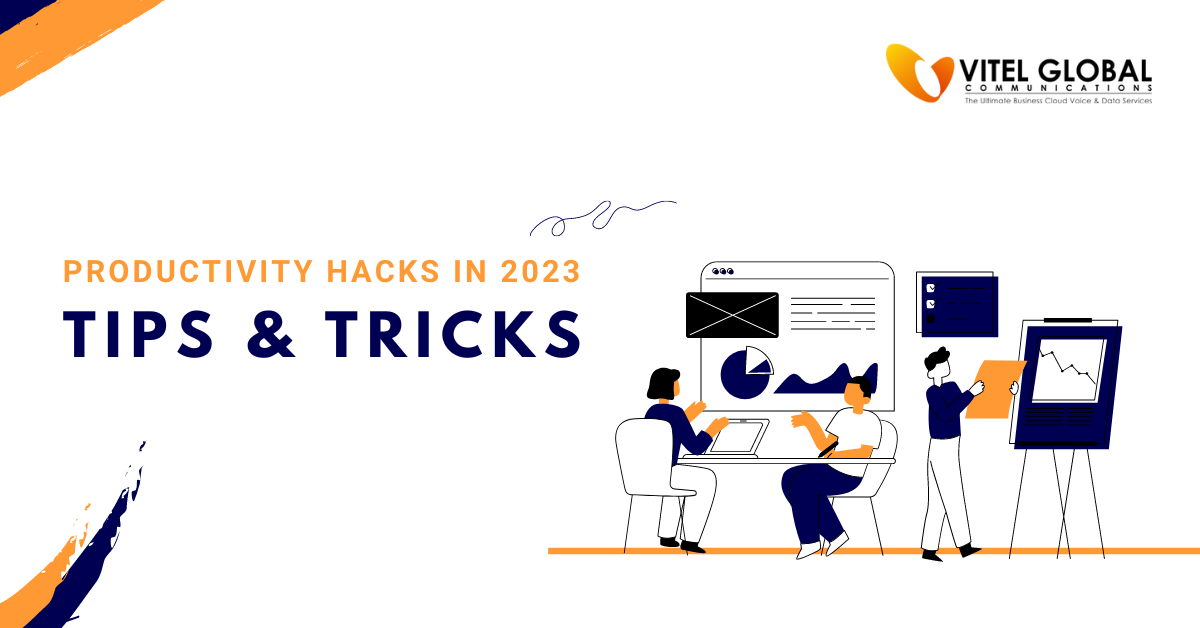 Reading Time: 5 minutes
Introduction:
For any company to run successfully, the workforce of the company plays a major role. The organization should focus on hiring individuals who display extraordinary skills and are talented to increase productivity. They should also observe the candidates' attitudes as it plays a major role.
In this competitive market, we see many entrepreneurs entering the market. The scope of entrepreneurship is constantly growing. Although multiple companies exist in the market already, not every company is witnessing growth and development. Companies need a consistent growth cycle, as it is necessary for market survival.
There are certain steps a company should follow through which they can empower all the employees and make their workplace a productive one.
Why Is Productivity Important?
Employees constitute a major part of any organization. All companies must ensure that their organization is productive because of growth and development. Every company has some primary objectives set for its existence. The management will also focus on growing consistently in the market. To achieve these targets, the employees must be fruitful.
When employees enjoy their work and concentrate on it, they can produce the maximum results. They can reduce the company's expenditure and increase profits. Productive employees will often reach their goals in the promised time by submitting high-quality work output.
A productive work environment will also create a strong public reputation. There will be more brilliant candidates who might be interested in working with the company and willing to contribute to its development of it. Collaboration with other companies also becomes easier, leading to brand growth in the long term.
How to Improve the Productivity in 2023?
Business trends keep changing from time to time. Improving productivity does not just lie in the hands of employees and candidates. Companies should also be very cooperative in this journey to encourage a productive work culture. As the results favor both company and the employee's professional journey, both parties should put in equal effort.
Business trends can influence the company's operations and the market scenario. Companies should take measures that are in favor of these business trends. These trends can impact the companies positively; subsequently, a few trending productivity hacks can enhance your functioning in 2023: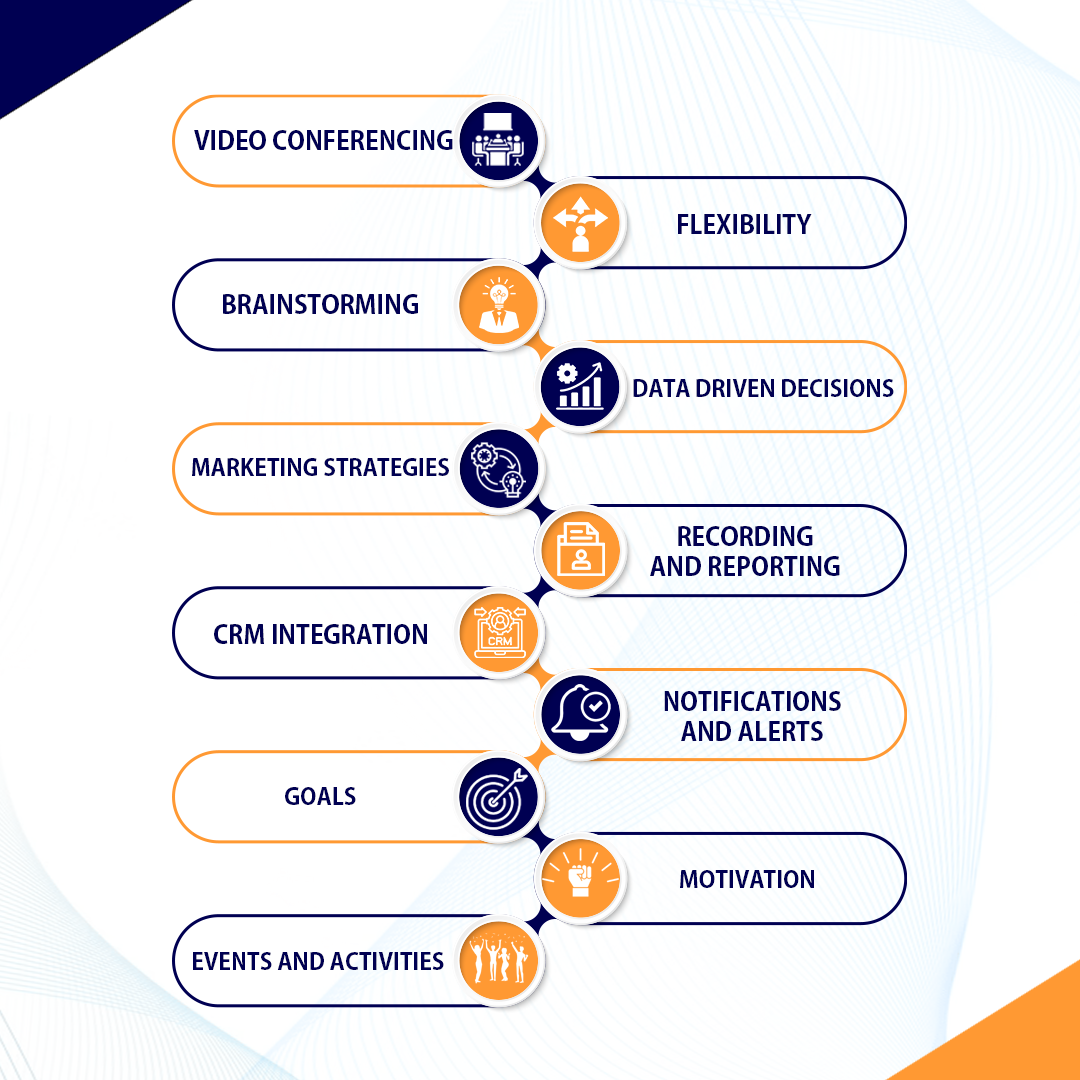 1. Video Conferencing:
Since the evolution of unified communications, many companies have preferred to use video conferencing as a mode of communication. Through Video conferencing, many employees can attend meetings virtually. Through these meetings, employees can bond personally and create healthy relationships. They can also regularly update their team members and other leaders about the work.
2. Flexibility:
Work flexibility plays a major role in keeping the employees concentrated on their roles and responsibilities. When employees have the flexibility of work, they can stay relaxed, calm, and composed, encouraging their creativity. It will also reduce their mental stress, which will help them produce and implement new ideas in the organization that will lead to growth and development.
3. Brainstorming:
Employees of an organization deserve to feel they're heard. Their voice, opinions, and suggestions should matter to the higher authorities before taking any particular decision. Consulting all the employees on any specific topic will lead to a scope of maximum ideas. There is always a perspective that can be unexplored if brainstorming is not done properly. Henceforth, brainstorming can contribute to further development.
4. Data-Driven Decisions:
Gone are the days when people follow a trial-and-error basis. It is now time for companies to plan their marketing strategies before making any decision. They can use unified communications to store the collected data and employees' performances. Using the collected data, companies can refer to it in times of decision as it helps take a worthy decision with limited risks and uncertainties.
5. Marketing Strategies:
In today's digital world, competition exists in every department and every industry. Companies need a foolproof marketing strategy that can give them a competitive advantage. It is necessary for all the employees in an organization to actively participate in deciding the strategy. Marketing strategies can help simplify employees' jobs by giving them a clear idea of what to do.
6. Recording and Reporting:
To improve productivity, the employees must receive feedback on their performances to understand their plus and minus points. Through business phone services, employees can record their calls and other data. They can refer to this data frequently to observe changes and take notable actions according to it. It will help in the professional growth process for employees and company growth.
7. CRM Integration:
Integrating CRM with business phone solutions can add many value-adding features to your company. Through these services, companies can get access to personalized dashboards. These dashboards can be segmented according to priority and departments. They can assist companies and employees in storing the data and tracking applications' usage or performances in multiple ways.
8. Notifications and Alerts:
Through business phone services, staying connected with all the employees has become very simple. These services can allow you to send notifications and alerts about the company's latest updates and new launches to their customers and employees as well. It can ensure that everybody stays connected and that proper communication prevails in the organization. It will remind the employees of their goals constantly.
9. Goals:
Employees should have defined goals and targets set regularly. It will increase employees' productivity as they have a specific target they are trying to achieve. These goals must be specific, measurable, attainable, reliable, and time-bound. Henceforth, defining a set of targets can help the employees as a motivation factor to work and keep them engaged in their tasks. It reduces the chances of overlapping and messing up in the organizations.
10. Motivation:
Employees should be motivated and should enjoy the work they are doing. There should be proper leadership prevailing in the organization who can motivate the employees, reduce conflicts and create a healthy working environment. Under such circumstances, employees can try their best to give the best quality outcomes quickly.
11. Events and Activities:
Firms should organize several events and informal activities to engage all employees. Jobs should be equally fun as much as productive. These informal events can help all the employees to increase their network professionally and personally. Employees who bond personally can motivate each other and collaborate while working. Even remote employees can be a part of such activities virtually through unified communications, so they do not miss out on anything.
Conclusion:
Companies primarily aim at growth and development. Certain factors influence the productivity of any employee in the corporate world. Companies should create a healthy and fruitful work environment that can resolve many challenges.
Visit our blog page for more Suggestions for Business Phone Users for Best Productivity.
Published: February 7th, 2023