An Overall Comparison between UCaaS and CPaaS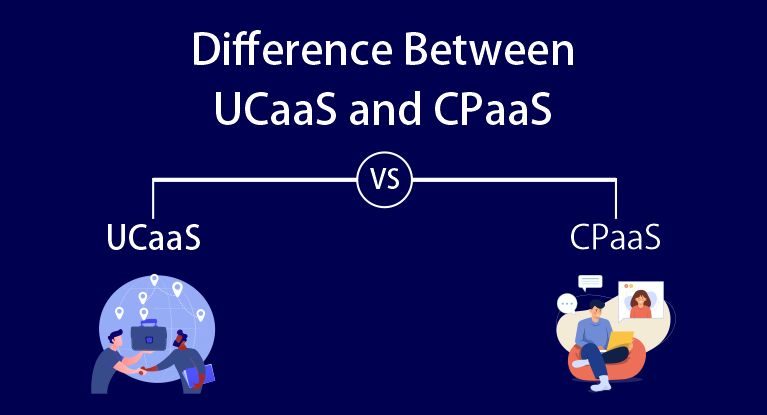 Reading Time:
4
minutes
Every business wants a communication system to optimize its operations. These infrastructures must be affordable and flexible to cope with the present-day working culture. In this blog, we will try to explain the basic types of communication systems and a subtle comparison between UCaaS and CPaaS. We hope this will help you before you choose one among them.
The three types of communications infrastructure which many businesses choose that people utilize by the end users are;
SaaS: Software as a service is a program that doesn't require a lot of customization. One can deliver and access applications over the internet—no need for installing and maintaining the software on the systems at the workplace.
PaaS: Platform as a service is a cloud computing model where third-party service providers will deliver the software and hardware tools over the internet.
IaaS: Infrastructure as a service is a model which computes, operates, and stores the operations on demand.
UCaaS: Unified Communications as a Service, or UCaaS, is a platform that enables businesses to get communication and collaboration capabilities over the cloud. It means that they incorporate numerous communication channels and have elements like:
Phone service using VoIP
Video conferences
Two-way communication
Voicemail-to-email
Call logs
CPaaS: Communications Platform as a Service is referred to as CPaaS. It provides a collection of cloud-based API tools so that programmers may incorporate real-time communications capabilities. Some are audio and video chatting, text messaging, and file-sharing. 
It implies they can alter them to meet their requirements without creating the supporting infrastructure. In this way, businesses can concentrate on developing their apps. 
UCaaS versus CPaaS: 
Even though both systems aim to achieve the same objectives, they were developed to support two distinct organizational models. If your company lacks a specialized IT team that can handle installation, setup, and maintenance, you may find it challenging to decide between UCaaS and CPaaS.
Specialists are needed to create CPaaS to best suit the enterprise as it is a custom solution that can incorporate any components your business needs. 
On the other hand, because UCaaS is installed as a pre-built package intended to serve the majority, it enables much less customization. It is the best solution for individuals who want the system to operate quickly and requires few IT skills. 
You may consider purchasing a different tool or enlisting in a more expensive plan with your provider if alterations are required.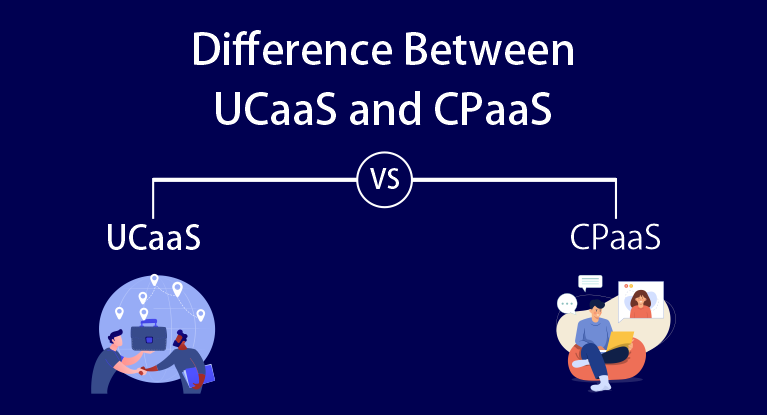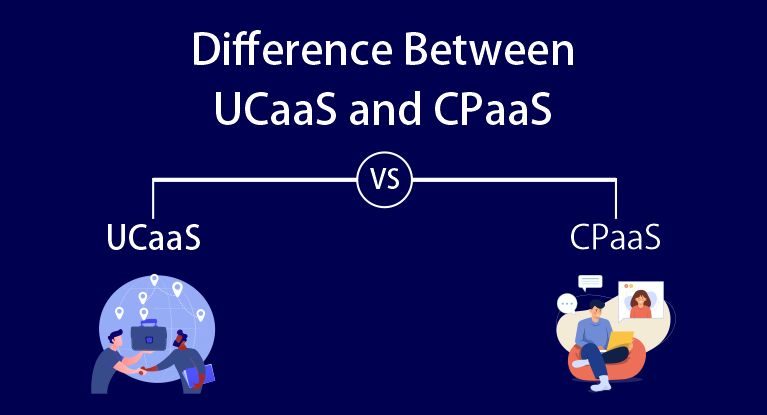 The Advantages of CPaaS and UCaaS: 
Both services provide similar advantages to organizations, with the following features standing out:
1. Usability:
UCaaS and CPaaS solutions offer a simple, efficient way to stay in touch. You can work with your team without the need for a time-consuming setup.
2. Affordable:
Cost is, without a doubt, a significant factor in today's cutthroat economy. Businesses constantly seek methods to reduce costs and boost profits. These systems offer a practical means of controlling workplace cooperation.
The firm needs to pay the cost of the service (for a specific time) while using UCaaS. Note that there aren't any high-cost hardware or software expenses. 
Businesses pay for the capabilities they utilize with CPaaS, but the pay-as-you-go business strategy can significantly reduce your communications expenditures.
3. Obtaining Advanced Functions:
Users of both platforms have access to VoIP technologies that can increase their productivity and efficiency. Employees can utilize chatbots to plan meetings and get information fast. 
For instance, you can use advanced analytics to track client interactions. And they can also use the call recording function to enhance agent training and analyze crucial calls. 
Businesses can use CPaaS to create unique apps tailored to their particular requirements.
4. Outstanding Integrations:
Both platforms offer fantastic integrations that increase your app's usefulness. They provide simple platform-agnostic centralization of client information and communication. 
Therefore, you are covered whether you want to interface your app with your email system, CRM, or other third-party apps. Else, you can add social logins to it.
5. Scalability:
Businesses may quickly add extra users and services they need using UCaaS and CPaaS without spending money on expensive hardware. 
You can access These systems from anywhere since they are cloud-based. These can perform operations to be readily scaled to meet the rising demand for the ideal environment for remote workers. 
Because of this, UCaaS and CPaaS offer practical and affordable scalability. 
6. Safety:
Security is a primary concern for companies of all sizes in this era, where data breaches are more frequent. And the service providers give a range of security protections to save your data.
For instance, many service providers use encryption services to safeguard the data while it is being transmitted and uphold security standards. Security measures such as firewalls and intrusion detection systems help the service provider keep your data secure. 
Many providers also provide services like private servers. They let you keep your data out of your hands and have the ability to set up private chat rooms. By this, you can manage who can access your messages if you're concerned about privacy.
Your Final Choice between CPaaS and UCaaS:
What distinguishes the two platforms?
What you want in a cloud-based communications solution will determine the answer. UCaaS is the pre-built option for businesses wishing to improve their communications system without the headache of constructing each component individually. 
On the other side, CPaaS suits businesses looking for unmatched flexibility while creating unique apps on current infrastructure.
Now, the choice is yours according to your needs!
Vitel Global Communications offers a wide range of services that businesses can choose from depending on the requirements and easily handle customizations. Please log on to www.vitelglobal.com for more details or contact us.
Published: September 12th, 2022
Subscribe to Our Latest Updates
Get monthly product and feature updates, the latest industry news, and more!
By submitting this form, you agree we may contact you in the manner described in our Privacy Policy.