Business Communications – Team Messaging and Video Meetings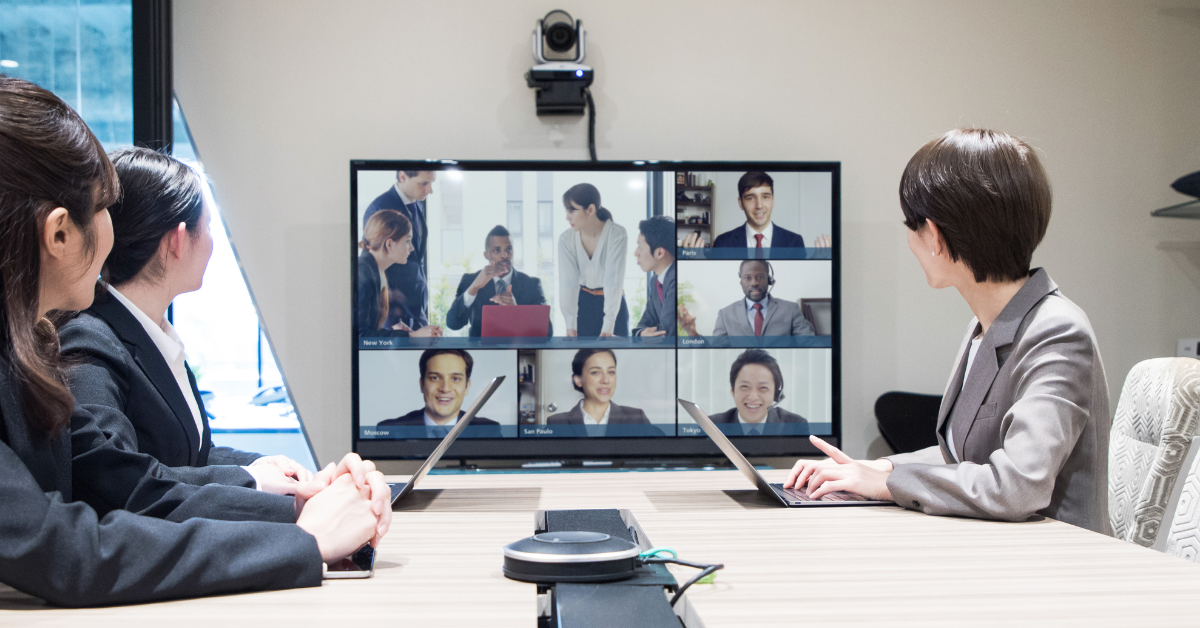 Reading Time: 4 minutes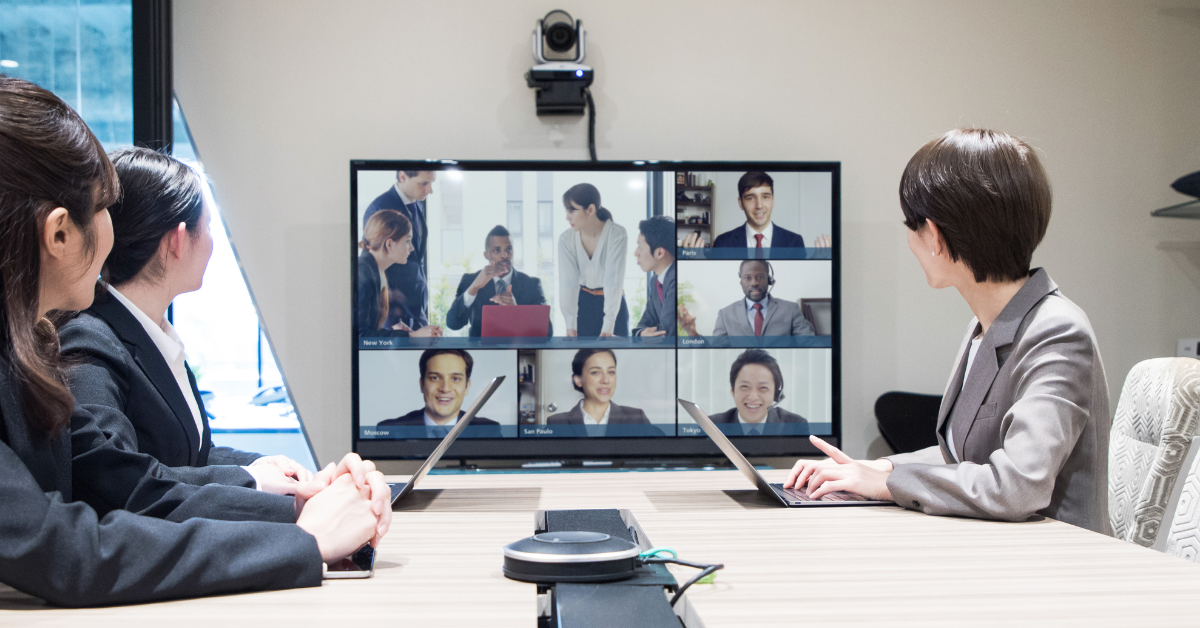 Business Communications:
Business communications are a major part of any organization. Every firm looks for various methods to help them communicate with the team members internally and externally. Communicating with the team members is very important to work productively and collectively. If there is good employee collaboration, they can achieve the organizational goals.
Every firm has a specific set of goals to achieve; employees need to work according to that. They need to have regular updates, authentic communication, and internal motivation. Communication is the only way to connect all these 3 factors and improve the worker's productivity. There are many advancements in technology to simplify the communication process.
What Are Unified Communications?
Many companies are now taking a step towards Unified communications as it simplifies the communication process in an organization. It provides multiple options and features which regular phones do not possess. Hence, it is best suited for all sorts of organizations.
One of the biggest advantages is that it supports video conferencing and team messages. Ever since the evolution of UCaaS, we have seen many companies hosting meetings and conferences virtually. Though audio calls are effective, they cannot match the impact created by cloud hd video meetings, which helps in saving a lot of expenditure and time for employees.
What Is Video Conferencing?
Video conferencing is a part of UCaaS and is adopted by businesses to enhance their technology and act as a medium for communication. It eases the problem of communication in any organization. As we all know, face-to-face conversations or meetings are more effective, as they can also add a little human element to every meeting, which builds strong relationships.
Benefits of Video Conferencing – Business Communications: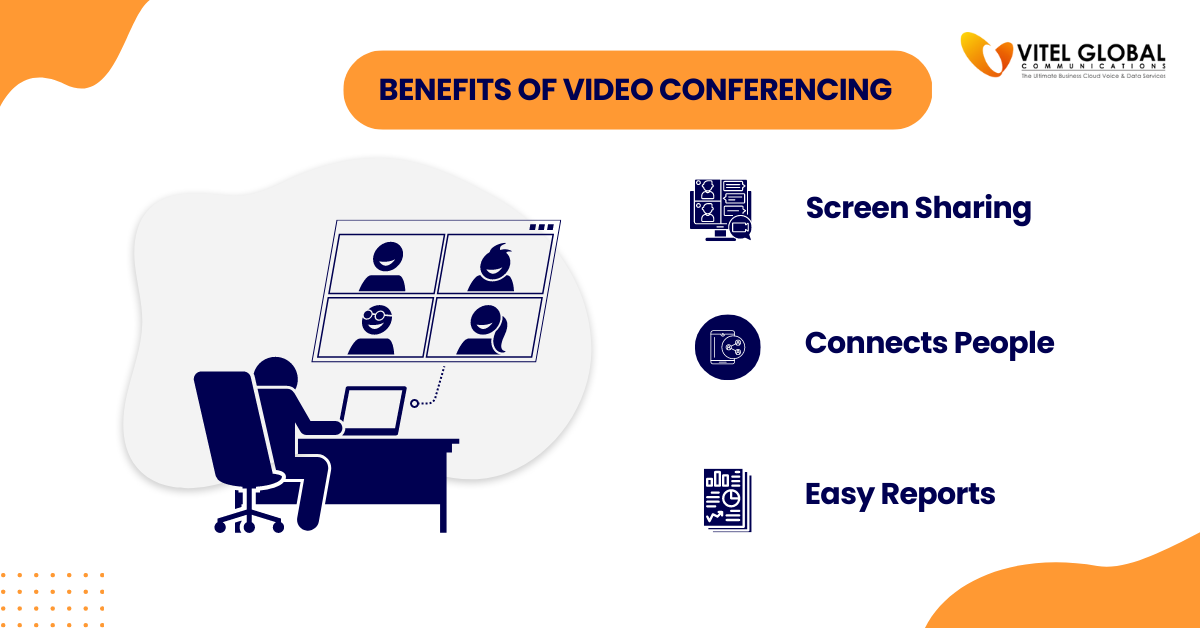 Connects People:
The workforce of a company cannot be predicted. Post-pandemic, the remote or hybrid work culture has increased rapidly. Many employees prefer remote or hybrid work, which makes them far away from the company's workspace. In such scenarios, connecting to people regularly to get updates on work is very important.
With this feature, people can connect professionally regularly. When a company adapts to Business communications, it can conduct regular meetings with its employees irrespective of the time or location. Employees can travel only a short distance to attend meetings.
Screen Sharing:
Another advantage of cloud video conferencing solutions is the screen-sharing part. Many employees may have to present several pieces of information in documents or presentations. Sharing these documents through the mail might make the participants lose interest in the actual subject and might create disturbances.
Screen sharing is the best option to avoid such situations. This option allows all the employees to look at the same screen simultaneously. Presenters can have an extra impact on their audience because of this visual hosting feature. It improves productivity in the organization and makes meetings coherent.
Easy Reports:
Scheduling a meeting is now very simple. Many companies generally prefer to prepare minutes of meeting ledgers for different purposes and easy bookkeeping. It is a professional activity that is included in many organizations. Face-to-face meetings or audio call meetings are difficult to catch.
The call quality remains excellent with this; people can record the sessions and peacefully make the reports ready. They can focus on the meeting while attending and transcribe the reports later for future purposes. It is also possible to share the video sessions with others for reference.
What Is Team Messaging?
As mentioned earlier, communication is crucial for every organization, which can be of various forms. Verbal communication is one of the most effective forms of communication. Through written communication, the messages can be short and crisp, which can be grasped easily by your target audience. These messages can convey your points exactly.
Benefits of Team Messaging – Business Communications: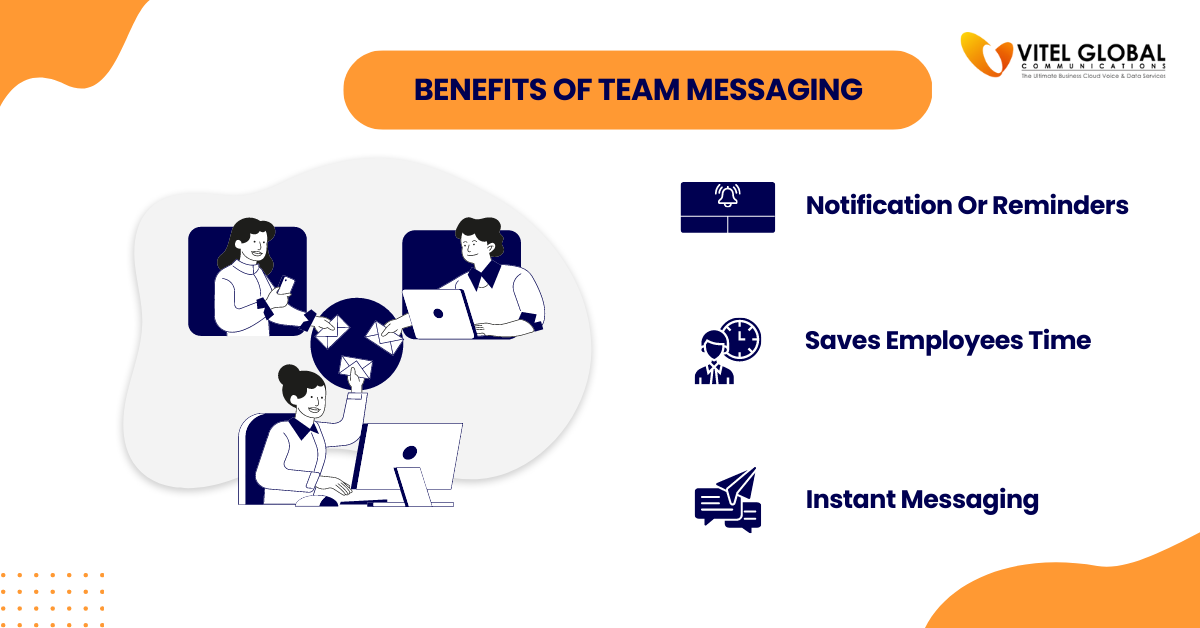 Notification Or Reminders:
Reminders and notifications are a major part of running a business. It helps improve client relationships by keeping engagement always high. Most customers or clients do not always prefer calls as they can be inappropriate and sometimes disturbing. Team messages which are short and convey the points are crucial to keep the client relationship strong and healthy.
These notifications should be very creative and attention-grabbing; they can only interest the audience. The customers can view the messages at their convenient point of time and not feel disturbed. The reminders will work as a factor for customer retention techniques of any business.
Saves Employees Time:
Employees are mostly burdened with several tasks and may have other priorities to look at on an emergency basis. Scheduling calls or meetings, whenever there is something to discuss will be exhausting for employees to catch up on. Instead of choosing audio or video calls, they can drop messages that the coworker will look into after a while.
Another best part of communicating through messages is that people can share referral links or any particular document to look at. They can also build healthy personal bonds among employees, leading to better organizational work culture. It saves many times for employees from taking unexpected long calls all the time.
Instant Messaging:
Team messages are always crucial because they are very instant. The messages reach people in no time. Texting coworkers while on calls or using other applications in the background is very easy. It only requires specific attention sometimes.
Employees can text people while they are on video conference. They can use either text personally or send group messages to the entire team. They can also select particular participants and send messages.
Conclusion:
Unified Communications are trending in every organization now. Globally many companies are updating to UCaaS. Though there are many providers, choosing the right one takes time because of the variety of features it offers. Amongst all these features, Video conferencing and Team messaging are the most popular as these two forms of Business Communication are very efficient and effective. They can improve the employee's productivity in a very short period.
Book a FREE Live Demo and learn how Video conferencing & team messaging can help you to improve employee productivity.
Published: January 25th, 2023
Subscribe to Our Latest Updates
Get monthly product and feature updates, the latest industry news, and more!
By submitting this form, you agree we may contact you in the manner described in our Privacy Policy.