Vitel Global Communications Provides You Numerous Tools For All Your Business Communications
Reading Time: 2 minutes
Is your business communication still in quarantine mode?
We all have been noticeably in quarantine for over two couple of months because of COVID-19 which stopped our movements and restricted us from freely moving in public places and even going out for our work consequently business organizations and enterprises had to shut their office down or go for remote work but many business communication systems are not able to make an effective remote work environment so it couldn't help in remote work and businesses had to bear a huge economic loss.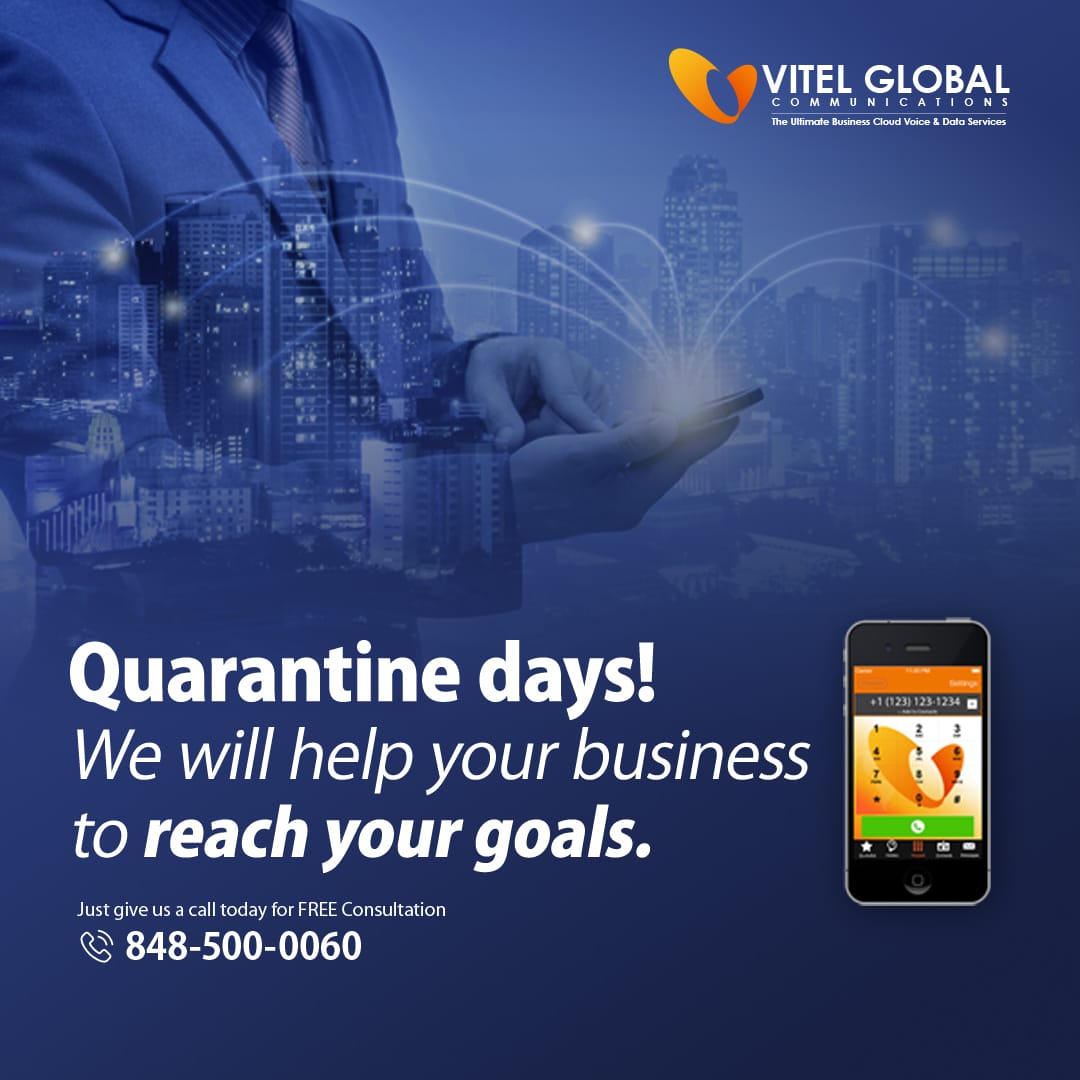 Now there is some relaxation from the lockdown and there are some standards to follow in order to run your businesses in this crisis but not all business communication systems can make your business communication productive from remote locations.
Vitel Global Communications' robust business communication model has been promoting businesses to work from any mode. Our business communication tools are able to help businesses to customize their business communication as per their requirement. So if you want to allow your employees to work from home, our remote work tools can make it happen or if you want to improve your business communication efficiency in your corporate office, our business communication tools can also help in this condition.
Vitel Global Communications provides you with numerous tools for business communication so that you don't have to go for any other option and spend for different communication tools. With a single integration with Vitel Global Communications, you can have all the tools and features to fulfill all the requirements of your business communication.
So visit Vitel Global Communications now and collaborate with a customizable business communication system provider to not let your business go into quarantine mode anymore and communicate with your employees on the go with remote work tools.
Published: December 4th, 2020
Tags:
Subscribe to Our Latest Updates
Get monthly product and feature updates, the latest industry news, and more!
By submitting this form, you agree we may contact you in the manner described in our Privacy Policy.