Best Cloud Remote Office Tools – Video Conferencing Solutions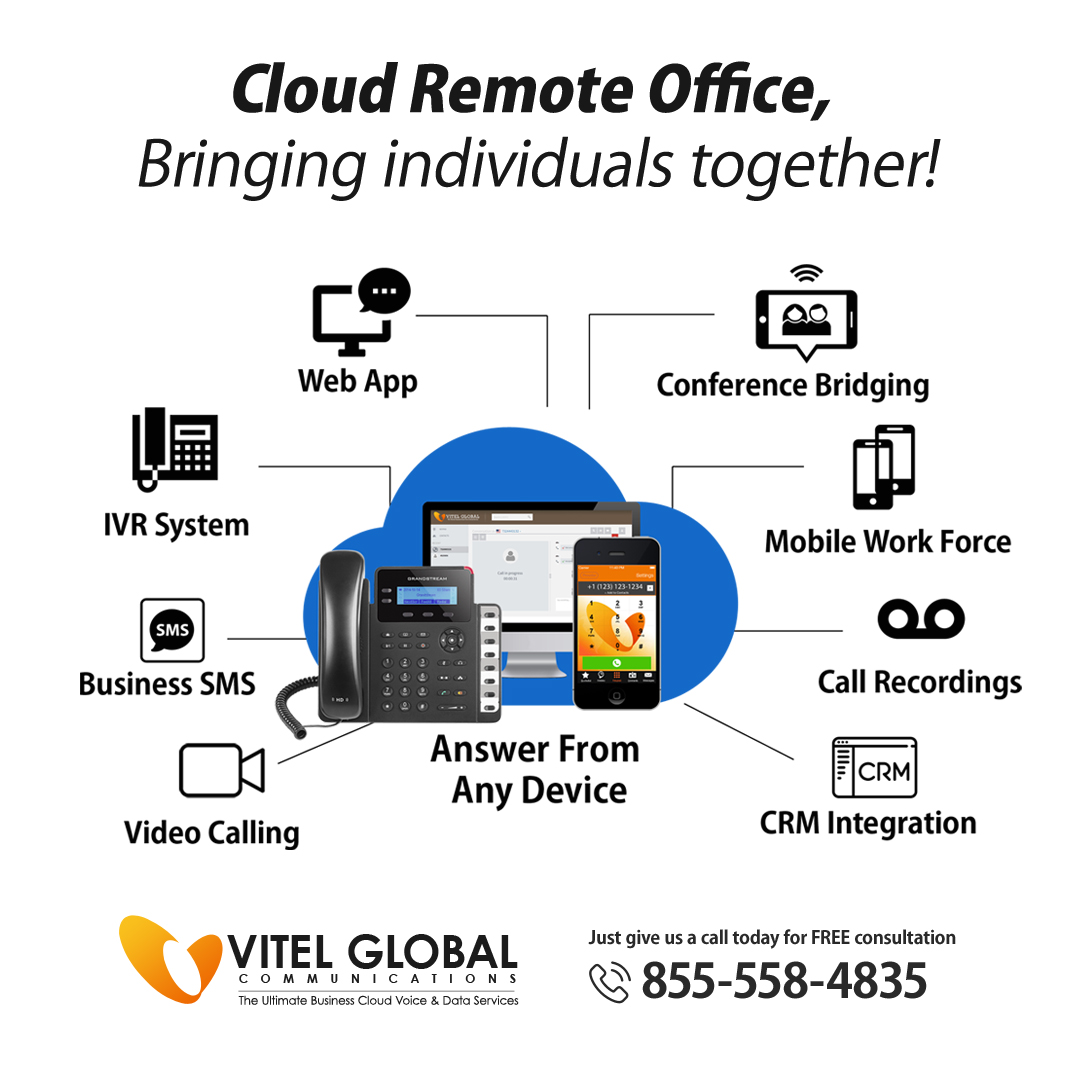 Reading Time: 2 minutes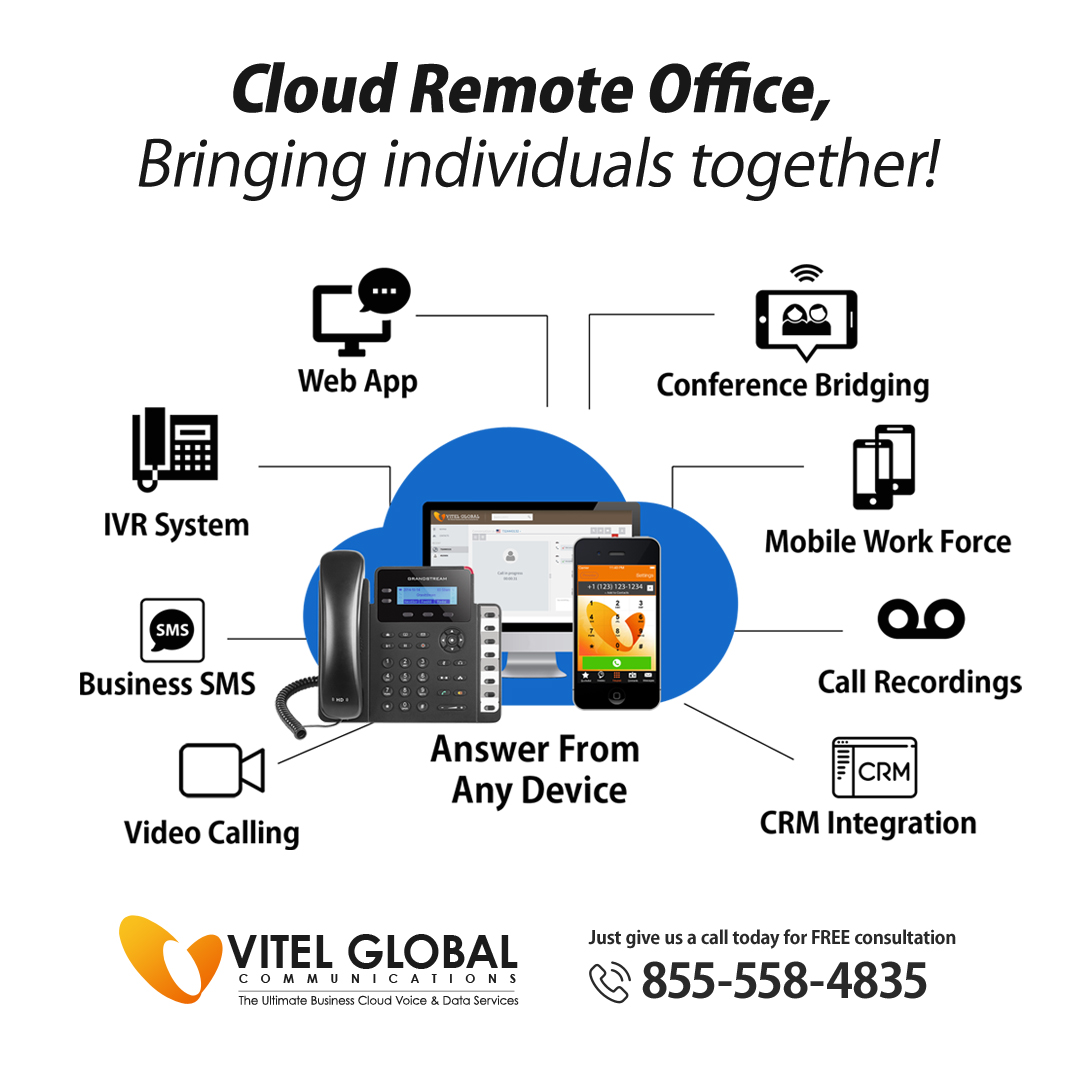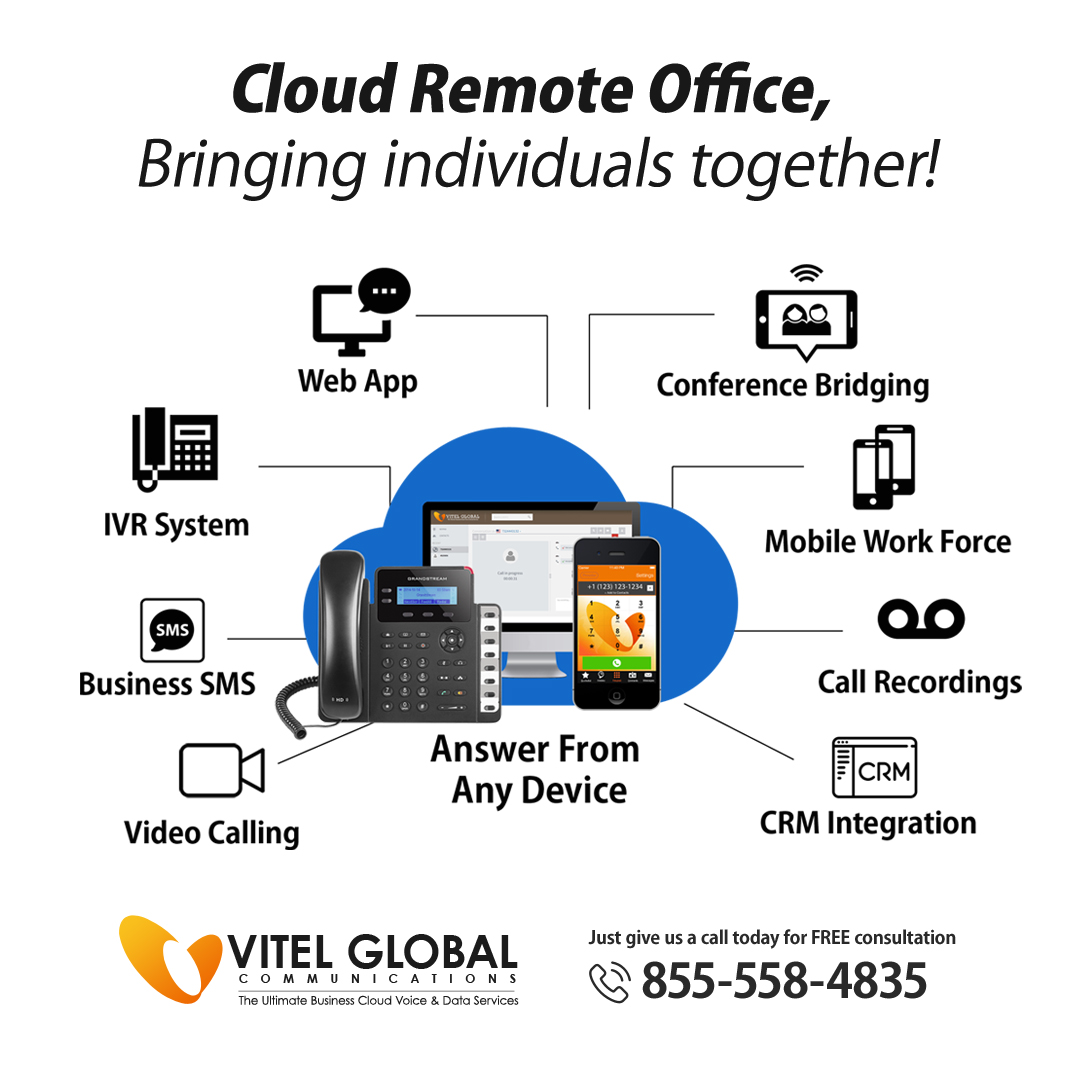 Are you looking for the best cloud remote office tools? Don't miss out Vitel Global Communications believes in empowering technologies with our advanced strategies and ideology. Our services allow you to efficiently manage remote and distributed workstations. With our collaborative environment, a sensing network has been constructed that allows central management of environmental and all business tools along with the information from unmanned and remote sites via a cloud platform. With accurate remote monitoring of the operational status via a cloud management system, vendors can respond immediately. Hence, it can boost the confidence of vendors and employees as well. Vitel Global offers a platform that offers fast, flexible, reliable and cost-effective solutions. We are one of the top cloud VoIP service providers which offer a service of every business tool required to manage and control remote offices.
Cloud Remote Office Tools:
Our cloud remote services bring individuals together from different time zones beyond geographical boundaries. We deliver scalable, reliable, and secure services that can handle all business communication operations while riding productivity high. With our desktop application, reaching out to a co-worker or customer becomes easier than ever before. You can simply click on a phone number directly from your Desktop Application or in the browser to initiate a new conversation either a chat or call. Our smart IVR system boosts the productivity and accuracy of query handling. You can send or receive business SMS through the Vitel Global VoIP system. You can enjoy unlimited virtual configuration possibilities to configure how you set up your hosted PBX and VoIP solution to make and take calls. Therefore, we have made it convenient to work from remote offices.
We offer 60+ data and voice features that allow you to access the business environment sitting right from your place. You can enjoy conference bridging, an intelligent call recording system, excellent CRM/ATS Integration, and many more. These state-of-the-art communication tools empower your mobile workforce to do beyond their capacity.
Published: February 25th, 2021