Now Enjoy Simultaneous Ring On Multiple Devices Configured With Vitel Global's Business Communication Tools
Reading Time: 2 minutes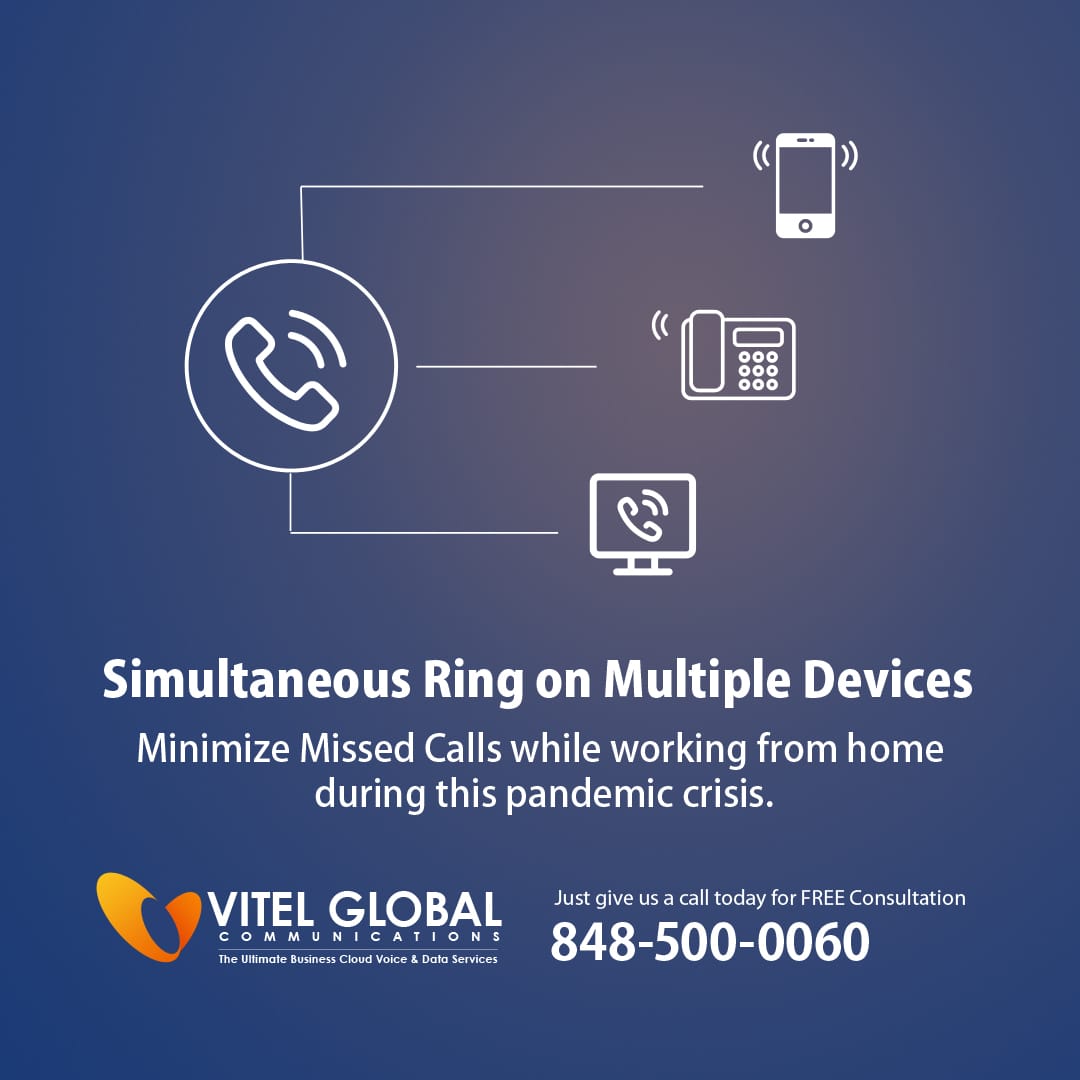 With the Covid-19 pandemic situation, the whole 2020 has been passed with so many troubles. Throughout the year, business organizations had to endure the huge impacts of the crisis over its business communication efficiency, productivity and economy as well. But at last we figured out how to manage the business communication during these tough circumstances, engage employees to work from far off places, manage their tasks remotely and track your employees performance.
During this time the importance of cloud communication emerged rapidly and the business organizations and enterprises from all over the world adapted the cloud communication tools for their business communication and collaboration.
Cloud communication tools allow you to connect with your employees remotely so that you can collaborate with them even when you are not at your office and also connect your employees with the customers for seamless communication and making more business opportunities.
When it comes to making more business opportunities, the importance of every single business call can not be neglected. Those businesses who want to increase their business opportunities, give priority to every single business call. In this way, you can not miss any of your business calls as you never know how badly it may affect the productivity as well as profitability of your business missing your business calls.
Vitel Global Communications Cloud Business Phone System gives you the versatility to work through the various devices including mobile phone, tablet, laptop and desktop. With this versatility your business calls simultaneously ring on your devices configured with Vitel Global's business communication network. So, while working from home, you do not have to be worried about missing your business calls as you can flexibly use your comfortable device to interact in your business calls.
Take the advantages of this versatility, minimize your missed calls and increase your business opportunities in this pandemic crisis.
Published: January 6th, 2021