Safe Guard Your Employees With Vitel Global's Remote Working Tools
Reading Time: 2 minutes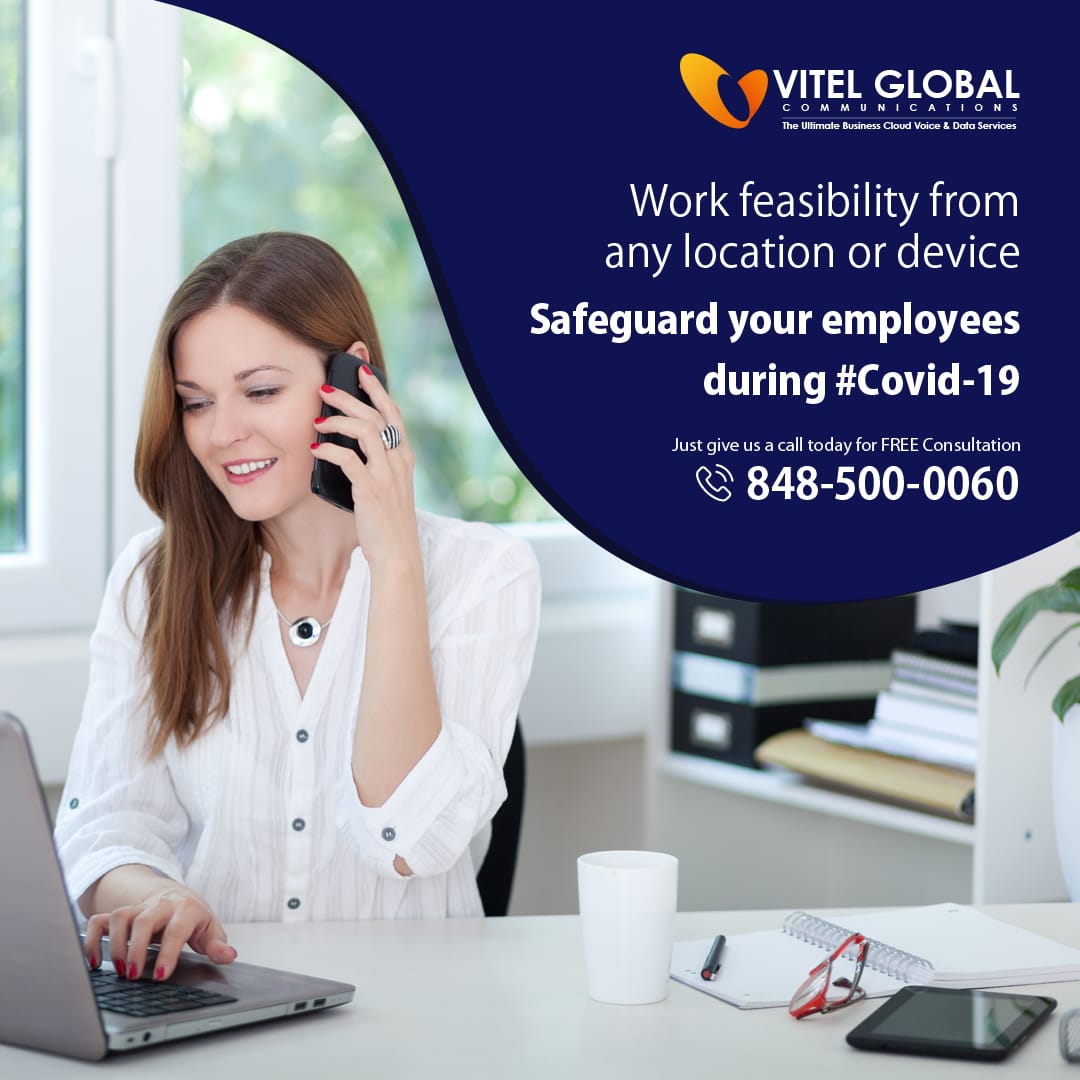 Empower your employees with Vitel Global's Remote working tools, ensuring their safety and productivity from anywhere, and create a seamless remote work experience.
What is the feasibility of working? In business communication, the feasibility to work is all about bringing the communication facilities to the representatives of a company at wherever they are to enable the business communication and collaboration easily and conveniently so that the absence of the employees in their corporate workplace does not affect the frequency and continuity of the business communication in any way.
Along these lines, every business organization or enterprise wants feasible work tools for its business communication to increase its frequency and rather bounding their employees at a single corporate workplace, they can allow them to be productive from wherever they want.
Before the Covid-19 pandemic, feasible work tools was only to increase the efficiency of the business communication but after this crisis feasible work tools have become the necessity for every business organizations & enterprises to engage their employees to work from anywhere (while they have to maintain a required social distancing) and to increase the efficiency of the business communication together.
Vitel Global Communications Cloud Business Phone System infrastructure is a powerful business communication system that gives you the robust remote working tools to allow your employees to conveniently work from anywhere. With the feasible remote work tools you can not only increase the efficiency of the business communication from anywhere but also protect them from the virus that has been unwantedly flourishing throughout the 2020.
Although we have entered in 2021 but the pandemic situation has not gone yet so it is required to continuously take the necessary precautions to be safe from the virus. In this way, it is required to allow your employees to continue work from home until there is no cure for the disease. So, the remote work tools are an invaluable business asset in this time and are important for all business organizations and enterprises which want to be more productive from the start of 2021.
Enable the feasibility to work from any location or device and safeguard your employees during Covid-19 with Vitel Global's Cloud Business Phone System.
Published: January 5th, 2021
Subscribe to Our Latest Updates
Get monthly product and feature updates, the latest industry news, and more!
By submitting this form, you agree we may contact you in the manner described in our Privacy Policy.