8 Reasons Why Choose Cloud Business Phone System Provider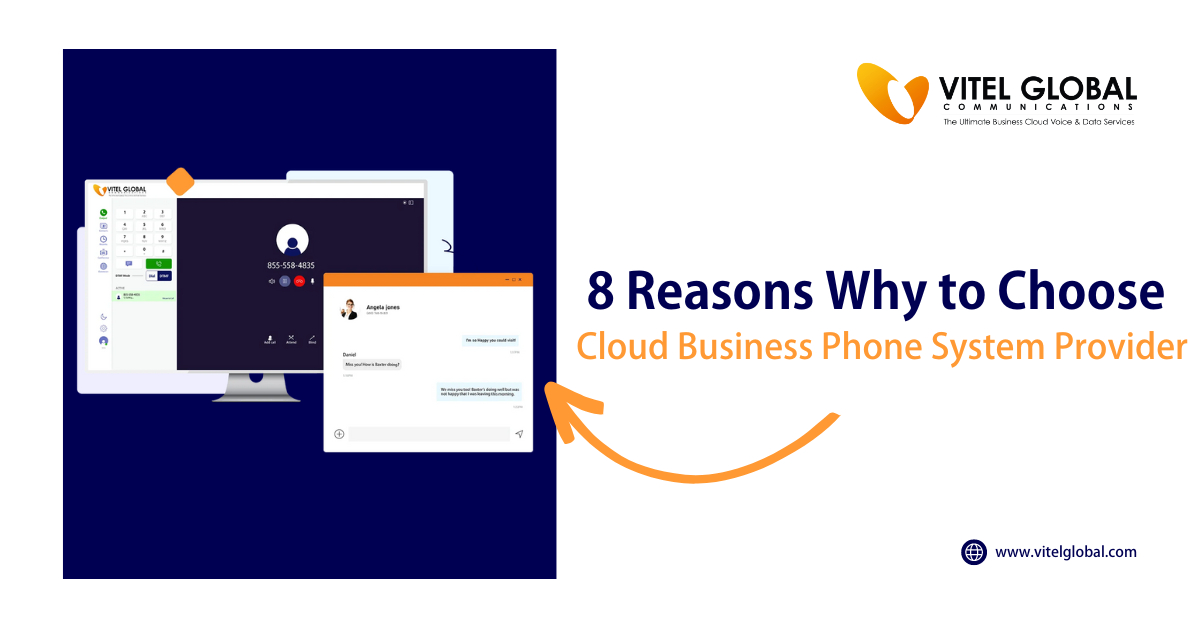 Reading Time: 2 minutes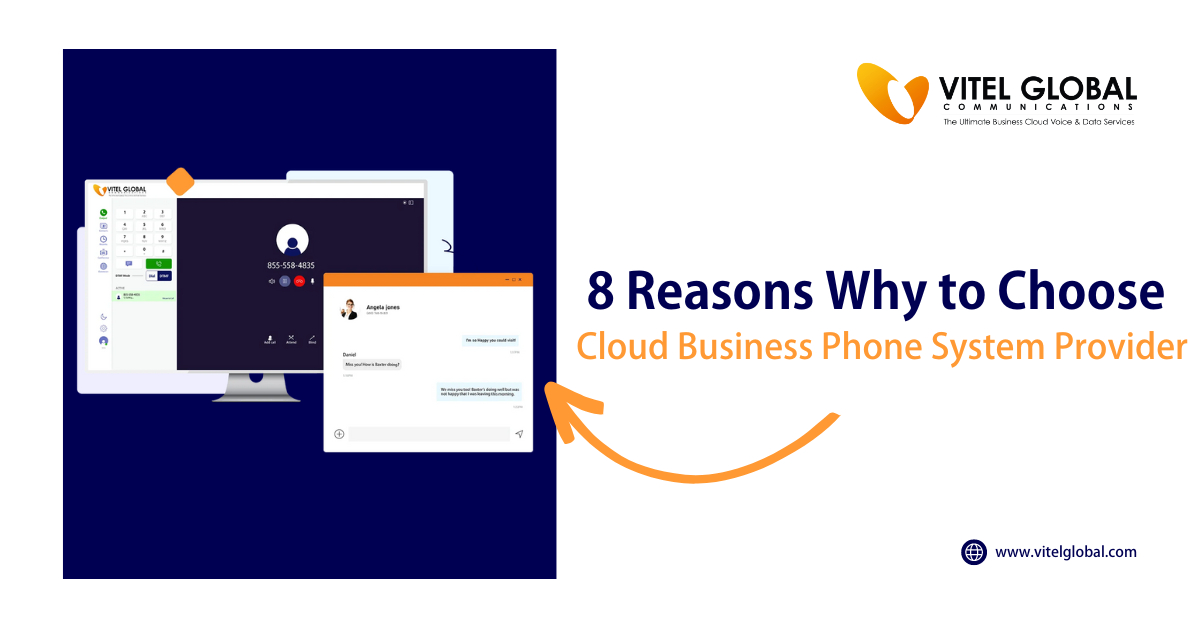 Unlock Your Business Potential with a Cloud Business Phone System Provider. Discover the Top 8 Reasons Why It's the Smart Choice.
Cloud communication has become a perfect solution for all types and sizes of businesses. Our phone system helps to engage their agents to communicate and collaborate from far away. While it is necessary to maintain social distancing in the global crisis of Covid-19. The reason behind this is that Cloud Communication forms a virtual platform where you can connect with your employees/agents and all your employees can work from their places, communicate with the customers and seamlessly collaborate with their colleagues.
Vitel Global Communications provides the best Cloud Business Phone System Provider. It fit best the needs of all types of businesses which they require to move their businesses frictionlessly during the time of the Covid-19 crisis and even afterward. Here are the reasons, why Vitel Global's Cloud Business Phone System would be the best choice for your business:
8 Reasons:
It requires no physical infrastructure to deploy this robust business communication system. As it configures all your employee's devices wirelessly and connects them. It happens with the Vitel Global server. In a way, a Virtual net is between all of the devices. That helps to connect any two or more devices together to collaborate.
It is based on a Solid Cloud Technology programmed by our best engineers. It enables every single feature within your employees' devices and gives your unlimited data and voice. In short, it is bound to accelerate your business communication in every situation consistently.
Hence, we Provides a Secure Cloud Database to save your business's input-output and customers' details. An uptime network that improves the reliability of your services amongst your customers.
Our Cloud Business Phone System comes with an Instant Configuration module. It configures your employees' devices in just a few steps within a second.
A Live Call Reports system is inbuilt into our Cloud Business Phone System that Gains Your Employees' Visibility and allows you to have the Insight to track your employees' performance.
Most importantly, it enables you to have more remote staff to encourage your Remote Workforce. In this way, you can appoint as many employees as required to communicate with your customers to run your business faster.
Therefore, Vitel Global's Cloud Business Phone System is based on merging different tools to provide you with an integrated communication & collaboration platform thus it seamlessly integrates with your CRM, ATS Systems, and the Browser of your employees' devices for an improved experience of Cloud Telephony.
Whereas a traditional PSTN network-based business communication system requires many devices, and a technical team to install all the wired devices which also takes more time which also needs maintenance from time to time, on the other hand, Vitel Global's Cloud Business Phone System is a complete wireless business communication system that is configured through the internet network and does not require any maintenance, so, it is a Cost Saving communication solution that helps you to reduce your business expenditures.
Published: September 30th, 2020