Enter the realm of cloud communications
Businesses can compete in the new virtual world of the workplace with advanced PBX capabilities like flexible mobile integrations, business SMS, and online meetings with screen sharing.
Virtual PBX is more secure
Since on-premises PBX is physically under the authority of a professional IT staff or service company suppliers, it does provide some level of protection. Your phone PBX is exposed in this context to a security breach or natural disaster. These dangers are eliminated by a virtual PBX.
Increase your ROI
There are no additional charges because cloud PBX is so straightforward. There are no costs associated with hiring outside vendors or skilled IT employees. With Vitel Global, the complete system may be managed online without the need for specialized certificates.
Remote working Ability
No matter what type of device they use—a desk phone, a personal or company smartphone, a desktop, or their home phone—employees can make and receive calls using the primary business number or their direct line.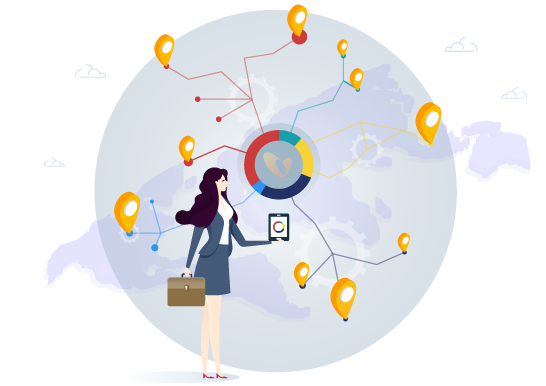 Grab the multitasking Interface
Greater flexibility, scalability, cost savings, and dependability can be had from using cloud PBX, making it a desirable option for contemporary enterprises of all sizes.
Connect and Communicate with Multiple Locations
Assemble remote workers, employees who are not in the office, and places that are far apart into a single, seamless communications system.