Stay connected with your team
Callers can locate your workers in your dial-by-name directory, they may be reached anywhere, on any of their mobile devices.
Operate in a Selective Way
With a single click, select the staff members' extensions to add to your company directory or to exclude if they don't want to accept unsolicited calls.
Tailored for Medium and Large Scale Firms
Businesses with large employees or departments may find the Dial-by-Name Directory to be a beneficial feature. It can improve caller experience and streamline call routing processes.
Automated Voice System
This feature uses an automated voice system that prompts the caller to enter the first few letters of the person's first or last name, and then connects the caller to the corresponding extension.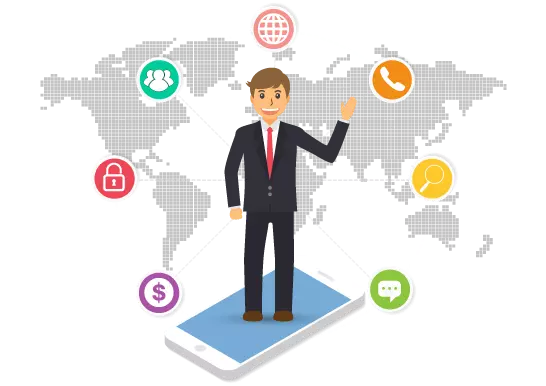 Flexibility in Call Management
Make quick adjustments to the settings and let your Auto-Receptionist do the rest.
Business Operations made Easy
Find and connect with a specific person within your organization by dialing the letters of their name on their phone keypad.
Benefits of Dial-by-Name Directory