Create Scalable Groups over Cloud
Cusing the Vitel Global Web service, you may easily add a line or phone device to a group from anywhere at any time.
Ensuring a Better Customer Experience
No more missed calls from your clients. Calls from the closest phone can be taken by any available employee with access.
Team Collaboration
The same phone number and Caller ID are used for all calls made from the Shared Lines group which enhanced team interaction.
Tailored for Small Businesses
This tool has become increasingly popular over time, especially with small business owners. As a result, the capability has been implemented by numerous ISPs and VoIP providers.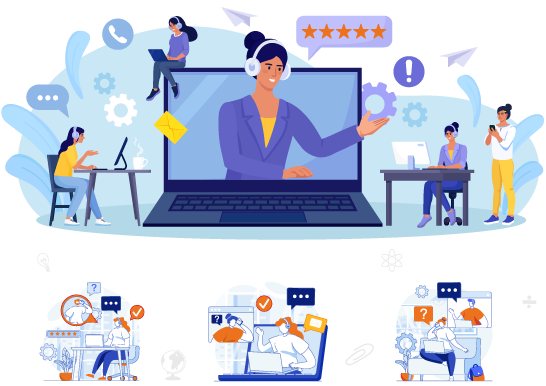 Better Customer Service
You are allowed to share a toll-free number on several phones at once.
Shared Call Appearance
Now, you can assign more than one device to your user account thanks to the Shared Call Appearance feature.
Benefits of Shared Lines Feature