Maximizing Efficiency: How to Automate Your Calls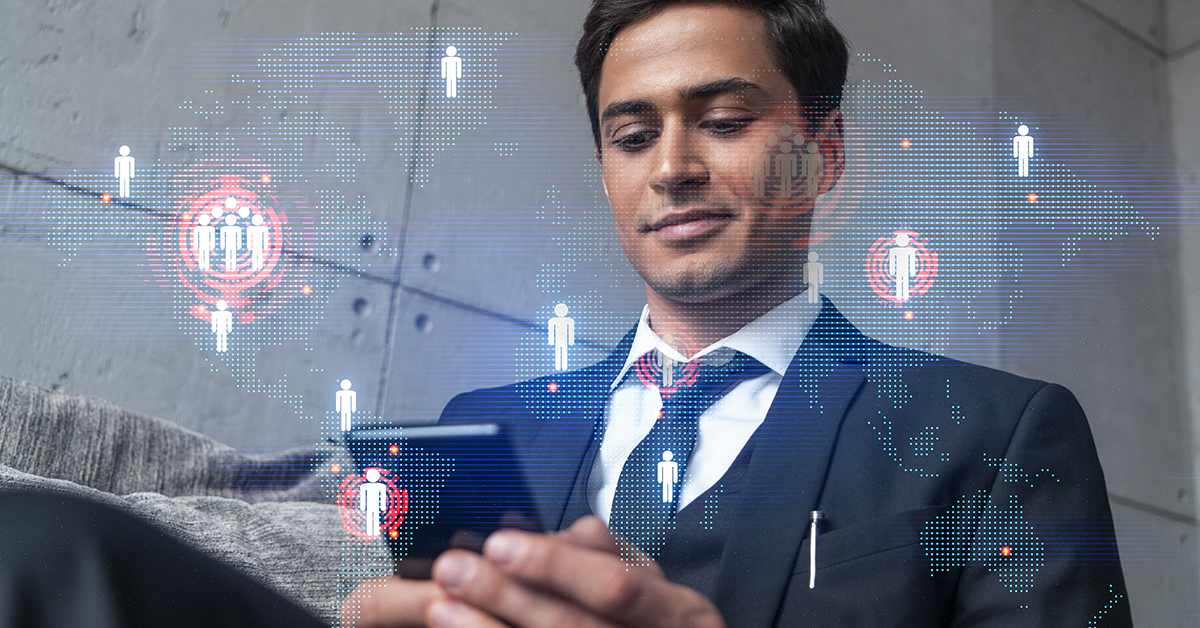 Reading Time:
4
minutes
In order to make the most of your time, you should consider automating your calls. The use of Automate calls option will not only increase your efficiency, but it can also save a lot of time and be a more flexible option than using voicemail for certain tasks. Here are some good ways to automate your calls as well as some helpful tips on how to stay on top of the other tasks you have!
Many people have either witnessed or experienced firsthand what it feels like when there is no one available to take their call. A voicemail can be frustrating and time-consuming to listen to, especially if there is a lot of information to process when you find out people are busy or have no time for a call. It is also very easy to lose track of calls when you have many voicemails in your inbox. Automated calls come in handy when you don't want to handle a call but know that they will be important. Many companies give you a voicemail inbox to manage voicemails, but it is more helpful to have them filtered into separate inboxes so that you can see your messages in a clearer way. When it comes to sending out automated calls, there are many ways that you can do this.
Introduction:
The best way to keep track of your calls is to have the support of business phone service providers. This will allow you to listen to your voicemails from any device that has an internet connection and have them sorted into separate email inboxes which will make it easier for you to manage them. You should also be able to set up alerts or text message notifications for when certain people call so that you can take care of any tasks before they are able to leave voicemail. Some contractors may even like to be able to send calls directly through their phone, but this is not necessary if the person no longer has access.
How do you keep up with the demands of your business if you're constantly running from one appointment to the next? How do you stay productive in spite of being stretched thin? You automate your calls.
In today's world, it is becoming increasingly important for all businesses to automate their call-handling processes. With a growing number of customer inquiries, more workers to manage, and an unstable workforce, there is no time like the present to take steps towards automation. By automating your calls via the use of call centers or telephone answering machines, you can free up much-needed time in order to grow and maintain a healthy work/life balance.
When to Automate:
It is best to automate calls as soon as possible before your customer or prospect has the chance to get distracted. If a call is no longer necessary after a while, it could also be beneficial to just make the call and use the voicemail function. This will allow you to automatically delete messages in your voicemail system.
Using Automation Tools:
The tools are generally Interactive voice response (IVR) systems and virtual phone systems. Although each system is slightly different, each one uses a proprietary method for client registration, menu display, and routing of calls.
Set Up a Virtual Phone System:
Setting up a virtual phone system is an excellent way to maximize efficiency. We've found in our client experience that the most effective systems are cloud-based, meaning your business can use as many lines as it likes without having to lease additional physical phones.
Robo Calling:
Robo-calling is one of the newest technologies in modern telecommunication marketing and sales. Robocalls are automated messages that can be set up for any reason, whether it be for appointment reminders, general inquiries from potential clients, or soliciting feedback on product reviews.
Implement IVR Systems: An IVR (Interactive Voice Response) system is a virtual phone line that transfers incoming calls to the appropriate agent. IVR systems can be used for a number of purposes, such as customer service, sales, and appointment reminders. Having an effective and efficient system will take your lead generation to the next level and help you get more results with less work.
Set Up a Live Chat System:
A live chat system is another communication tool that will help improve communication within your business. Live chats are like online instant messenger programs that allow potential clients to contact your business asking questions about products or services before they ever commit to making an actual purchase.
Customer Relationship Management:
CRM Integration can improve communication across your business and assist you in tracking important information about current and future clients. The more data you have, the easier it will be to make sound marketing and sales decisions. The only downside of using a CRM is that it can take some time to set up, depending on the size of your company.
Communication data is the most important form of intelligence in any business and a CRM can provide this data in as much detail as you want. You will be able to track calls, meetings, emails, and even all the other information that's going on behind the scenes that can affect client communication.
Learn more about VoIP CRM Integration benefits
Set Up a Call Queue:
A call queue is an effective way to manage large amounts of incoming calls. Agents will be alloting with extensions that they answer calls on as they come in, which allows for more efficient communication between employees. It also eliminates lost messages from missed calls due to an agent not being available when your client wants to talk.
Get a Call Screening Tool:
Call screening is another way to manage incoming calls. You can create a "call screening" list of names that are either block or spam for follow-up. Agents can be given the option of following up on people by calling them or notifying them that they are available for a callback at a certain time.
Use Email to Communicate with Clients:
Email is another option to reduce communication overhead and maximize efficiency. Email allows you to send information during times when your agents are unavailable, saves them time from having to appear as if they're sitting in their offices waiting for a call, and allows them to respond without having to talk with clients.
Set Up an Online Chat Tool:
Online chats are similar to live chat systems. You can use them for sales and marketing purposes, but more importantly, you can have them set up for help desk support, customer service, or anything else that your agents need to interact with clients. These online chat tools allow you to have a more interactive conversation with your leads.
Conclusion:
Getting the most out of your desk phone system. It is a lot like getting the most out of the other technology in your business. Implementing the best tools and technologies will help you gain more leads and improve communication with clients. As you begin to understand the different features technology provides, you'll become more efficient and effectively manage your business through a variety of tools.
Published: September 18th, 2023
Subscribe to Our Latest Updates
Get monthly product and feature updates, the latest industry news, and more!
By submitting this form, you agree we may contact you in the manner described in our Privacy Policy.