Connecting Globally: Cloud-Based Communication for International Businesses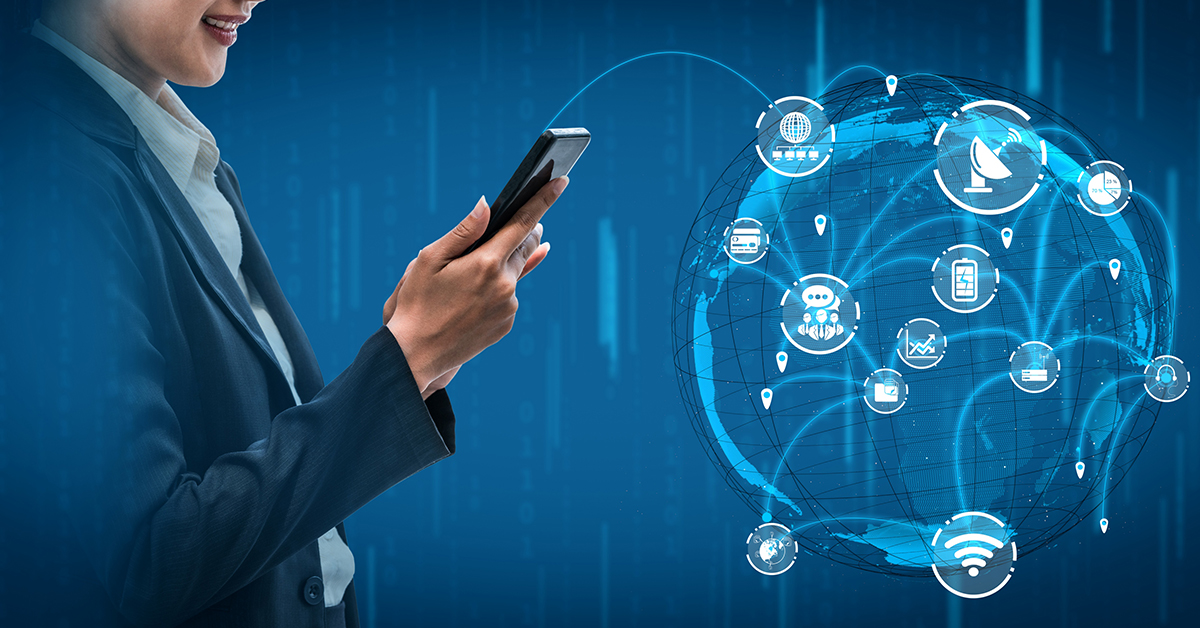 Reading Time:
5
minutes
In today's interconnected world, businesses need an increasingly global workforce. Cloud computing is a trend that is revolutionizing the way companies conduct business in this Internet era. For a business seeking to expand internationally, it is the way of the future. International business communication using this technology has several advantages, including improved time to market and cost efficiency.
Introduction:
Cloud-based communication is becoming increasingly important for global companies due to its reduced costs, increased efficiency, and improved security. With cloud technology, you can communicate with your international customer on their schedule, no matter where they are in the world. If you have a question about how cloud-based technology works or what it will take to integrate it into your business's processes, this article should give you some insight and advice on how to get started.
It is a method of storing, accessing, and sharing information that simplifies business processes. One of the many ways it does so is by providing users with access to programs, documents, and applications via the Internet. If you need to get more familiar with cloud technology, this article gives some examples of how it works in practice.
International business communications is an uphill battle for some: languages, cultural differences, and regulatory concerns are a few that can be difficult hurdles in this rapidly changing industry. However, with many free or low-priced tools available on the market now, many companies have been able to make this transition without issue and begin profiting from their global presence as soon as possible.
How Cloud Technology Can Help Global Businesses?
The advantages offered by cloud-based solutions are especially valuable for international businesses because they can help companies achieve faster time to market and lower costs. This blog post by Microsoft gives an overview of some specific ways that cloud technology can help small businesses market their products in overseas markets. It also describes the advantages of using cloud technology as part of a "collaborative sales process."
One of the most important steps to take is determining what your goals are using cloud technology. If you already have a unified communications strategy in place, that's great, but you still need to assess the usefulness of connected cloud technology for your business. Finally, think about how your company will use this new technology and how it will promote better communication with staff at all levels, including management and employees at other locations.
For more information on unified communications, check out these other great resources:
Global Accessibility:
Cloud-based PBX solutions allow for global accessibility. With audio and video conferencing, business people can hold a meeting with team members in various locations at the same time. It is cost-effective for companies that can only afford to travel to some locations or meet with team members on a frequent basis.
Better Collaboration:
It allows businesses to better collaborate by allowing them to stay connected globally. It provides instant access to virtual conferences, detailed discussions of documents, and real-time whiteboarding. With this, it is also possible for any user on the network to share their desktop for collaborative work. It allows for seamless collaboration between remote offices with less disruption to the business process.
Connecting Globally:
It will help you optimize your communications infrastructure and streamline processes by incorporating a global collaboration strategy into your business practices.
Outsourcing:
Outsourcing of data processing and analysis is also helped by it. With the tool, companies can outsource their business communications and gain cost efficiencies as they are able to use an outsourced team to provide real-time support in numerous locations around the world.
Improved Collaboration:
One of the greatest benefits is that it allows businesses and customers worldwide to collaborate better. Cloud-based systems allow people to work together on documents, spreadsheets, presentations, and more in real time. Tools also lower the costs of making communication improvements by installing applications on multiple devices.
Lower Cost:
It will reduce the cost of communications because there is no need to invest in expensive infrastructure such as servers or complex hardware. There are also lower maintenance costs as an investment has already been made in the cloud infrastructure by the provider, and updates are done automatically. It makes communications more affordable for companies of all sizes.
Improved Quality:
Cloud-based communication allows for improved quality in voice calls and data transfers due to high-speed internet connections that are used when needed. It also provides the ability to record your voice or send documents in real-time. It lowers the costs associated with in-person meetings for companies that want as much of an advantage as possible in their business transactions.
Expedited Time To Market:
Another advantage of international business communication is the ability to improve time to market. It allows a company to be more agile with its communications, allowing it to be on the front lines with sales and marketing teams internationally when the need arises.
Regulatory Compliance:
It is beneficial because it helps companies remain in full compliance with all local and international regulations. The ability to retain the information used for compliance purposes eliminates the need to travel internationally, saving companies time and money.
Compliance With GDPR:
Since the services are hosted out of the country, they are not subject to data protection laws under the EU's General Data Protection Regulation. It allows businesses to avoid having their cloud-based services shut down for privacy violations.
Improved Quality of Work:
It has improved the quality of work as well. It enables businesses to bring their projects to life through real-time collaboration, instant messaging, and remote desktop access.
Improved Flexibility:
Compared to traditional messaging systems, using cloud-based communication also improves flexibility. Workers on the team can work from anywhere and at any time. It allows for more flexibility in work schedules and a better quality of life for employees around the world.
Real-Time Collaboration:
Real-time collaboration tools are an important aspect. With real-time collaboration tools, team members can exchange emails, stream videos, and present in real time through web conferencing. It allows employees to work more efficiently and effectively in remote locations.
Increased Productivity:
It also has the potential to increase productivity. With cloud-based communications, employees are able to stay connected with colleagues and all assets of the organization from any location at any time. It leads to improved collaboration as workers discuss current projects and share information with team members around the world.
Cross-Border Collaboration:
It can also be used to facilitate cross-border collaboration. Cloud communications for Global Companies are able to communicate with employees and colleagues from any location with little to no restrictions. It allows workers to share ideas and discuss projects across borders.
Is your Business Adapting to The Virtual World To Step Up Towards The Increase Of Your Business Productivity?
Virtual Teams:
Another use is a virtual team or team that works remotely. With the use of a virtual team, individuals are able to participate in group projects all over the globe without physically being present at any of the sites. Virtual teams are beneficial for remote companies because they keep employees connected and on task throughout the workday while allowing them to utilize minimal office space and travel expenses.
These are just a few of the reasons why international businesses are turning to cloud-based communication options. Whether it is for internal communications or to communicate with government agencies, the options of tools bring numerous benefits to both employers and employees.
Security: Cloud-based communication tools also have the added benefit of increased security for companies that use them. With real-time collaboration tools, companies can communicate securely through encrypted links to the cloud.
Communication with Government: 
Cloud communications for Global Companies is proven to be beneficial when it comes to communicating with government agencies. For example, SaaS apps provide a secure means of communicating with government representatives. Representatives and agencies can interact in real time using these trusted applications.
Conclusion: 
Cloud-based communication can be beneficial for international business communications with partners and government agencies in real time. Cloud-based collaboration tools offer a secure means of communicating across multiple locations while also increasing productivity. Although the tools are effective, it will be important for international businesses to keep an eye on how government regulations are affected by cloud-based services.
Published: September 25th, 2023
Subscribe to Our Latest Updates
Get monthly product and feature updates, the latest industry news, and more!
By submitting this form, you agree we may contact you in the manner described in our Privacy Policy.