UCaaS and CPaaS: A Better Solution for Businesses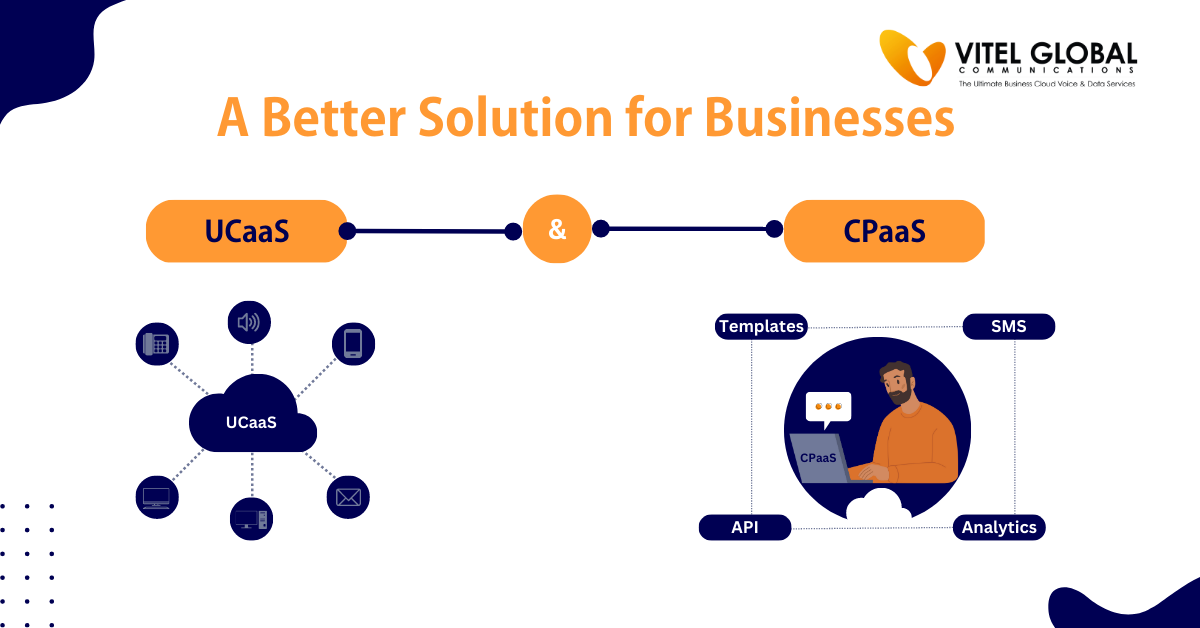 Reading Time: 4 minutes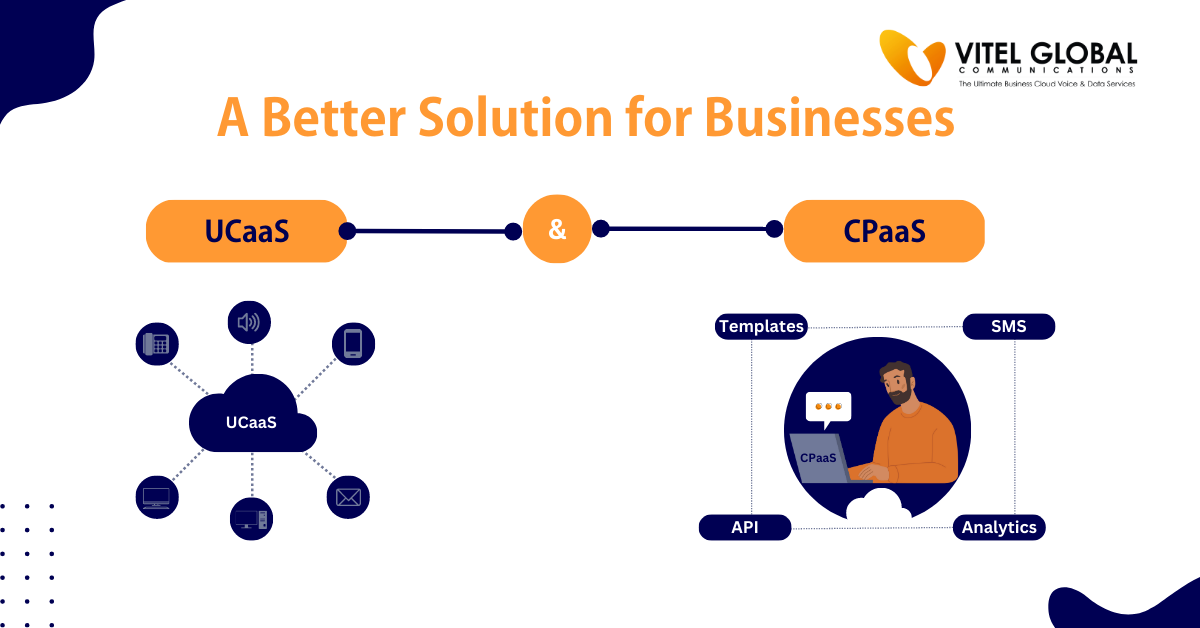 Revolutionize your business communication with UCaaS and CPaaS. Discover how these powerful tools can take your company to new heights. Learn more now!
For every organization to succeed in the long term and move forward, it is important to understand the value of business communication. Internal or external communications of an organization can contribute to the growth and development of any firm. Facilitating proper communication is a primary objective for any management.
Post-pandemic, it is observed that there have been many changes in the work cultures of the company. Hybrid and remote work cultures have been introduced, and most businesses at an early stage follow this culture for better and more effective results. Although such hybrid and remote working environments provide effective results, there are also a few limitations it comes up with.
One of the primary concerns of the management before providing a work-from-home option to their employees is connectivity. It is very significant for all the employees to connect with their teammates regularly to achieve the organizational objectives. Through virtual communication tools like business phone services, unified communications and communication platforms as a service and many more, business communication has become an easy process.
UCaaS and CPaaS: A Better Solution for Businesses
UCaaS:
Unified communications as a service is a communication platform or tool which enables business professionals to connect with advanced features. It consists of high-quality calling features like video conferencing, screen sharing, instant messaging, call recording and many more. These features best suit businesses and can help grow any business.
These features are not designed according to the company profile, making it easily accessible for every company irrespective of its size or industry profile. They can be easily adaptable and do not require additional hardware. Henceforth, we expect many companies shortly to switch to these services.
CPaaS:
A cloud-based communication platform as a service helps simplify the regular calling duties of employees with its highly efficient features. They enable companies to access all the features online with the help of the internet. It reduces unnecessary expenses incurred in an organization and does not deal with specific hardware instalments.
CPaaS can include features like instant messaging through SMS, video and teleconferencing, Multi-Media messages and many more. These features can be taught in the existing VoIP service to add more value to the services. These services are best suited for companies that have to deal with several inbound and outbound calls daily.
How Can UCaaS Help Your Business? 
As discussed, Unified Communications offers several features that make calling and connecting easy. Business communication is vital in every part of the organization, and multiple departments require effective calling services. Here are a few areas where UCaaS can contribute to the maximum growth and development:
CRM Integration:
Many companies prefer integrating CRM with business phone services to access several other features. Although UCaaS assists businesses in recording their regular activities, CRM helps them maintain all the collected data. It helps businesses by providing personalized dashboards to guide them through all the tasks. These dashboards interpret information easily and can help present the data accurately.
Simplified Meetings:
The meetings section is one of the main sectors where this technological advancement is highly and effectively used. As we know, every manager has to set up several meetings daily to take regular updates, host discussions and many more. Using Video conferencing on this platform, people can set up real-time meetings with groups or individually.
Effective Presentations:
Presentations are an important part of every organization. Either to explain to the clients or the internal team members, presenting information in the form of documents can influence the decision a lot. It can help you represent your content more attractively and clearly. It will eliminate the chances of having extra queries or concerns.
How Can CPaaS Help Your Business? 
According to our prior understanding of the subject, CPaaS can provide a communication platform for businesses that deal with regular inbound and outbound calls. These businesses can benefit a lot from CPaaS as a service as it can reduce the excess efforts of the employees in an organization. It will also assist in collecting and representing information in a more structured manner.
Location Barriers:
Reaching new markets and gaining more customer acquisition is one of the main objectives of many companies. Many companies look for a global presence, but due to location barriers, they limit themselves. But with the help of CPaaS, they can reach outside their boundaries and establish their audience without requiring a physical office presence.
Growth-Oriented:
Every company aims to grow their team size and customer base. Over a while, nothing remains the same in the business. With growth, survival becomes easier. Implementing a communication platform for the long term can be a little concerning to business owners. But choosing the right providers will help you scale your services according to your growing needs.
Easy Installments:
Installing any technical solution in an organization is a time taking, costly and yet difficult process. But with Communication services like these, there are no tools required. It can be easily deployed, and the employees can use the services quickly. There is no specific hardware required. Hence it reduces the other expenses.
Aligning These Two Together:
Both these communication solutions have their own set of advantages and limitations. Although they provide similar services, a few notable differences might impact the businesses. Most businesses prefer to choose both these services together.
Adapting these services in a combined structure can benefit the organization. Both solutions can also be very cost-effective and are still easy to adapt. But companies should be mindful of switching to these services together as they need to use them to the maximum potential. If they do, they may avoid ending up in losses.
Define Your Objectives:
An organization should first have clear goals set up. They must understand where and what to work on and why they must use these cloud communication solutions. This information will clearly define what services they must switch to and how much budget is worth investing.
Integration Support and Training:
Once you know what kind of services you are installing, it is best to consider how to integrate them. In this scenario, most companies are already well equipped with software that can assist them in integrating and supporting both of these solutions simultaneously.
Employees should also be given proper and necessary training on using these solutions to the optimum potential. Although they are designed to be user-friendly, training and induction can still add value to the employees.
Conclusion:
UCaaS and CPaaS are powerful solutions for any business, regardless of company size or field. It is always important for companies to stay ahead in this competitive market by being technologically advanced and using these technology solutions for the betterment of their organization.
Published: April 10th, 2023