Advanced Applications
Desk phones often have this call presence feature in-built so that administrative assistants and other monitoring people can find a phone number's status for work purposes.
Mobile Presence
keep in touch with coworkers, employees connected to your business phone system just by downloading and installing a Cloud based softphone app on your smartphone. You can take calls, use instant messaging, and participate in conference calls using an app.
Comforts & Accelerates Remote Work Culture
This call presence information is found logically on mobile devices. Cloud call center software makes better use of phone presence functions enabling managers to observe all active calls, and agent status. Supervisors can keep an eye on or join calls as needed with this level of control.
CDon't Guess! Get the Logical Information:
Eliminate guesswork with real-time presence data for intended phone lines. It displays the status of a phone extension or a business phone line. A quick peek at the state of the line, including whether it is busy, ringing, or unavailable, is provided by call/phone presence.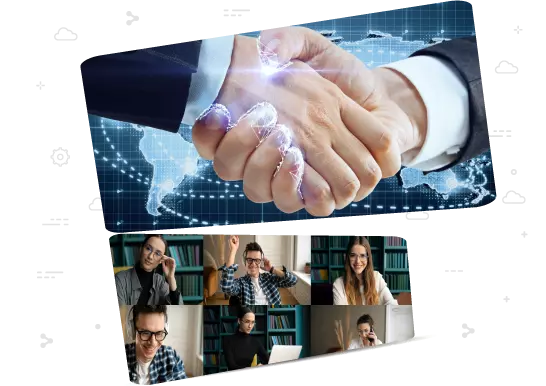 Join hands with advanced cloud technology
Your coworkers can now readily view your presence status, which is either Available, Invisible, or Do Not Disturb, whether you are using your desk phone, a mobile app, or a softphone.
Support your team with remote work culture saving investments
Phone presence enables managers to observe all active calls, agent status, and supervisor tools to keep an eye on or join calls as needed with a great level of control.