Modern Business Solutions
A lot of businesses adapt to business solutions like virtual communication which modernizes the business interactions and delivers effective results.
Easy Auto Attendant
Use the feature of an auto attendant to answer the calls on behalf of you.
Automatic Menu
This feature can provide an online menu automatically to your customers to choose.
Record Answers
Use this feature to record responses for some frequently asked questions by the customers
Pre Record
Instead of only relying on the automatic AI voice, you can also pre-record the human voice.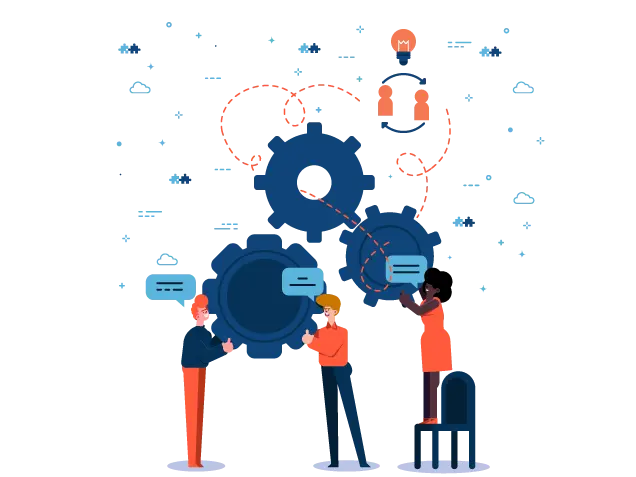 Smooth Flow Of Operations
Ensure all the activities happening in your organization happen according to a smooth flow and no overlapping through business phone solutions.
Vitel Increasing The Standards
With the help of Vitel Global, you can increase the quality of your working and professionalism in the market and hence it is the best for you.
Efficient Calling Facilities
Vitel Global provides several calling features compared to many other similar companies and it helps in enhancing the professionalism of your calls.
Explore more
Hosted PBX Features That Grab Attention
Organizations in Hawaii are leveraging business phone services to enhance communication, streamline operations, and improve customer service
Some of the ways organizations in Hawaii are making use of business phone services include
Professional Communication
Business phone services provide a more professional image to customers and clients with features like auto-attendant, custom greetings, and call routing, ensuring that calls are promptly directed to the right departments or employees.
Remote Work and Mobility
Business phone services with mobile integration allow employees to use their smartphones as business extensions, enabling remote work and ensuring connectivity while on the move.
Cost Savings
VoIP technology, commonly used in business phone services, offers cost-effective solutions compared to traditional phone systems, particularly for long-distance or international calls.
Virtual Phone Numbers
Virtual phone numbers enable businesses in Hawaii to establish a local presence in multiple cities or states without physical offices, expanding their reach and customer base.
Customer Service Excellence
Features like call queuing, call recording, and call analytics help monitor and improve customer service, allowing businesses to provide prompt and efficient support to their clients.
Scalability
Business phone services can easily scale up or down to accommodate the changing needs of a growing business in Hawaii. This flexibility allows companies to adjust their communication system as they expand or downsize.
Unified Communications
Some business phone services integrate with other communication channels, such as messaging platforms and email, providing organizations in Hawaii with a unified approach to managing customer inquiries and support.
Collaboration
Advanced business phone services often include video conferencing and collaboration tools, enabling real-time interactions with customers, business partners, and remote teams.
Call Analytics
Call analytics provide valuable insights into call volume, call duration, and call patterns, helping businesses in Hawaii make data-driven decisions and optimize their communication strategy.
Customer Outreach
Business phone services facilitate direct communication with customers through features like SMS and voice broadcasting, allowing organizations to send important updates, promotions, and reminders to their customer base.
Leverage Your Business Phone Services for all your Connections in Hawaii!
Overall, organizations in Hawaii are leveraging business phone services to create efficient and professional communication systems that enhance customer satisfaction, improve team collaboration, and drive business growth. The versatility and features offered by modern business phone services make them a crucial tool for organizations of all sizes and industries in Hawaii and beyond.
Vitel Global Coverage in Hawaii
Honolulu
Hilo
Kailua
Kaneohe
Waipahu
Pearl City
Waimalu
Mililani
Kahului
Kihei
Wahiawa
Makakilo
Ewa Beach
Schofield Barracks
Kapaa
Lahaina
Aiea
Kalaoa
Waimea
Kailua-Kona
Vitel Global Weblog
Stick with Vitel Global Blog section for all the latest updates in the telecom industry