Branding Strategies For Any Company In Maine
Irrespective of your industry profile or the company size, it is necessary for you to focus on branding strategies with the help of our business phone solutions.
Global Workspace
Use the business phone services and unified communications to make your presence across the globe.
IP Connections
You Can Now Connect Your Business Phone Services To The Internet And Access All The Features.
Host Meetings
Through unified communications, host meetings with virtual communications.
Observe Metrics
Use the Ip phone communications to establish a clear understanding of the operations.
Our Coverage in Maine
Portland
Lewiston
Bangor
South Portland
Auburn
Biddeford
Sanford
Brunswick
Scarborough
Augusta
Saco
Westbrook
Waterville
Presque Isle
Brewer
Bath
Caribou
Old Town
Rockland
Ellsworth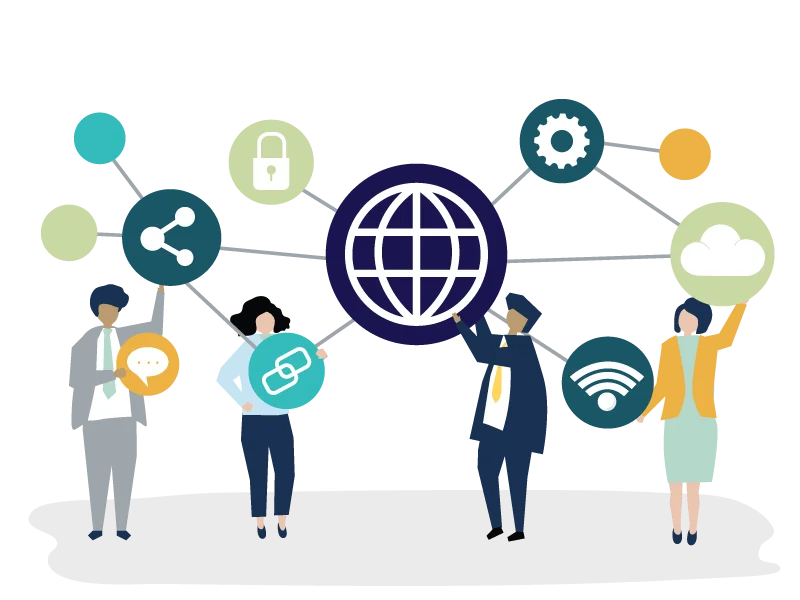 Useful In Every Industry
Irrespective of your industry profile or the size of your company, you can switch to unified communications in the state of Maine.
Vitel Doing Miracles
A lot of companies in Maine have already partnered with Vitel global and have evidently seen the statistics grow.
Brand Value Through Vitel
Having a clear understanding of the services provided by Vitel Global and using them to the maximum potential can help you gain a strong brand value.
Explore more
Amazing Characteristics That Highlight Our Benefits
Here's how various types of organizations in Maine use business phone services
Small Businesses and Startups
Small businesses and startups in Maine often opt for VoIP (Voice over Internet Protocol) phone services due to their cost-effectiveness and flexibility. VoIP allows them to make and receive calls over the internet, reducing communication costs and enabling easy scalability as the business grows.
Large Enterprises
Large companies in Maine may require more advanced communication solutions, including unified communications platforms. These platforms integrate voice, video conferencing, messaging, and collaboration tools, enhancing internal communication and enabling seamless interactions with customers and partners.
Retail Stores
Retail businesses in Maine rely on business phone services to handle customer inquiries, process orders, and manage deliveries. Features like call queuing, call forwarding, and toll-free numbers enhance customer service and ensure smooth operations.
Restaurants and Hospitality
Restaurants and hospitality businesses in Maine use business phone services to manage reservations, take customer orders, and handle customer inquiries. Call recording and call analytics can be helpful for training staff and improving customer service.
Healthcare Facilities
Medical practices, hospitals, and healthcare facilities in Maine utilize business phone services to manage patient appointments, provide medical information, and ensure smooth communication between doctors, nurses, and staff.
Educational Institutions
Schools, colleges, and universities in Maine rely on business phone services to communicate with students, parents, and faculty members. Features like auto-attendant and voicemail-to-email help manage calls efficiently.
Nonprofit Organizations
Nonprofits in Maine use business phone services to reach out to donors, supporters, and beneficiaries, ensuring effective communication and donor stewardship.
Government and Public Services
Government agencies and public services in Maine require reliable communication systems to handle citizen inquiries, emergency calls, and other public services. Business phone services cater to their unique communication needs.
Professional Services
Professional service firms such as law offices, accounting firms, and consulting agencies in Maine use business phone services to connect with clients, schedule appointments, and manage client relationships.
Construction and Trade Businesses
Construction companies and trade businesses in Maine utilize business phone services to coordinate projects, manage client inquiries, and facilitate communication among team members.
Overall, business phone services in Maine cater to the diverse communication needs of various organizations, helping them stay connected, enhance customer service, and drive productivity. Businesses can choose from a variety of service options and features to find solutions that best suit their specific industry and organizational requirements.
Explore more
Vitel Global Weblog
Stick with Vitel Global Blog section for all the latest updates in the telecom industry